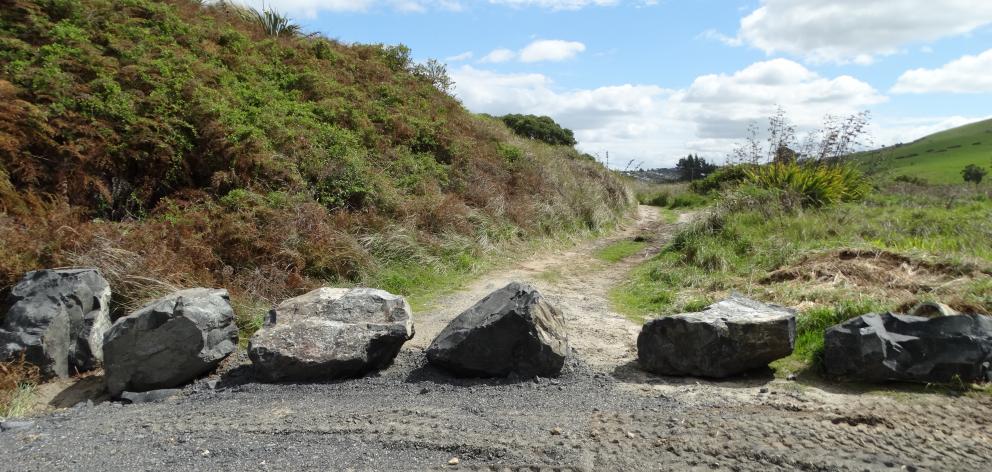 The Department of Conservation has moved to block illegally-formed vehicle tracks in the Westwood-Brighton area.
Late last month, Doc installed rows of large rocks in Westwood Recreation Reserve, and at the lay-by opposite Rockview Rd, blocking the entrances to illegally-formed vehicle tracks.
Doc Coastal Otago operations manager Mike Hopkins said the rocks had been installed to stop vehicles from damaging the reserve and sand dunes and to restrict vehicles from from accessing the beach through the reserve.
The coast is the habitat of a range of native species, including little penguin/korora, New Zealand sea lion/rapoka and New Zealand fur seal/kekeno.
Mr Hopkins said members of the local community and the Saddle Hill Community Board had supported the installation of the rock barrier.
Incumbent board chairman Scott Weatherall said some people had ``ruined it for all'' by accessing the beach in these areas, causing significant damage to sand dunes.
In addition, people were starting to dump rubbish, he said.
Mr Hopkins said Doc would continue to monitor the reserve.
``We hope the new rock barrier will also stop people from illegally dumping green waste, as this can spread invasive weeds,'' he said.