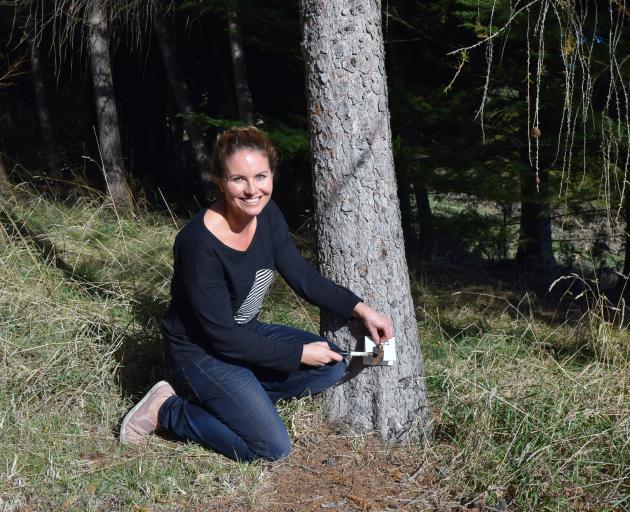 The Dunedin City Council has given Chain Hills resident Rebecca Guest nearly $3000 to help a bid to return the South Island robin to her neighbourhood.
Dr Guest said she was "stoked'' to be a recipient in the council's latest biodiversity funding round.
The $2904 would allow her to monitor pests on her 17ha block.
She had bought monitoring devices, such as chew cards and tracking tunnels, to calculate how many pests, such as possums rats, stoats and mice, were on her land.
The data would be used to establish a trapping network.
"We're treating this as a pilot for a larger community effort.''
She had invited Fairfield School pupils to help her with the monitoring work.
Council biodiversity adviser Richard Ewans said 15 grants were approved for the latest biodiversity funding round.
The successful landowners and community groups were given $52,010.
Dr Guest was selected because she "is a leader in the local community looking to establish a wider network of properties undertaking predator control''.
Her application showed a good level of planning and clear objectives to benefit local indigenous biodiversity, he said. Dr Guest launched the Chain Hills Community Trapping Project in March in a bid to control the possum population in the area.
A pest-trapping project committee had been formed and a long-term goal of reintroducing the South Island robin to the Chain Hills area was set.
"If you can get the habitat good for robins, it'll be good for everything else as well.''
DCC biodiversity fund
• Supporting landowner and community groups to protect and enhance native biodiversity in the city since 2007.
• More than 100 projects supported, such as revegetation planting, predator control and weed control.
• $80,000 available per year. Up to $5000 to each applicant on a 50:50 cost-share basis.
• Two funding rounds per year in April and September.
• Applications can be made online on www.dunedin.govt.nz/biodiversityfunding
SHAWN.MCAVINUE @thestar.co.nz