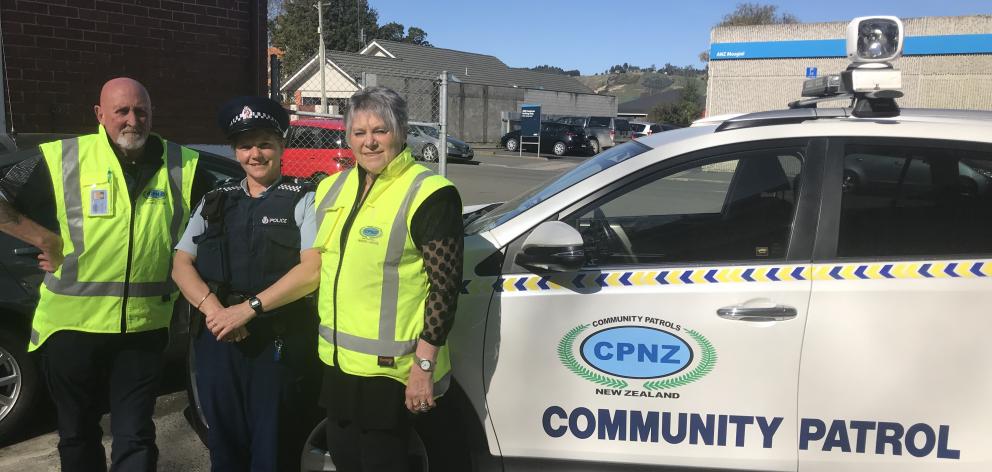 Mosgiel-Taieri Community Patrol members are "absolutely delighted'' to have a vehicle to help keep their streets safe.
Four years of fundraising culminated in buying the late model Toyota Rav 4, which volunteers use for patrolling and helping police when needed.
The group's aim is crime prevention, checking the streets on weekends with a team of 25 volunteers.
The patrol started in 2009, and monitors the suburbs of Outram, Mosgiel, Brighton, Green Island, Allanton and further afield when needed.
Chairman Dave Buchanan said the community patrol was the police's "eyes and ears''.
"Our operation has grown 10-fold and we're now working with emergency response as well as police, so we can do our job better.
"We couldn't do it without the support of local residents and I think they're very supportive of us.''
Committee member Valda Gardiner said the 25 patrol members gave up about 1350 hours each year, so a new vehicle was fantastic.
"It's been a long time coming so it's great to finally have it here. It means we can continue to keep Mosgiel and surrounding areas safe.''
Mrs Gardiner said the patrol was always looking for new volunteers.
EMMA.PERRY @alliedpress.co.nz