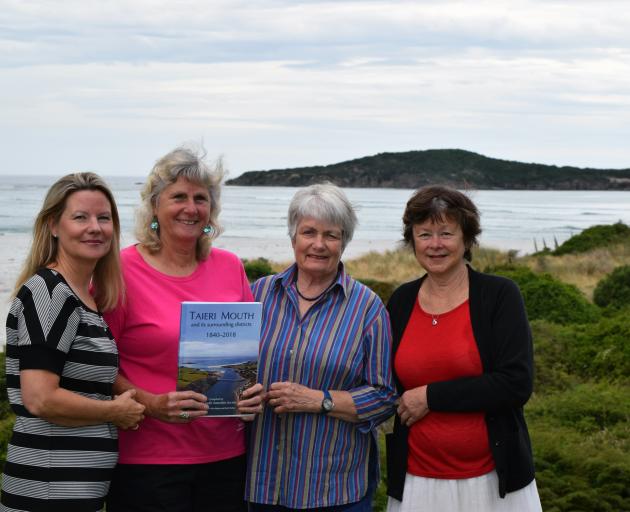 A revised book covering nearly 200 years of history of the Taieri Mouth district is set to be launched on Waitangi Day.
The book Taieri Mouth and its surrounding districts 1840-2018 will be launched at Leitch Memorial Hall from 6pm on Wednesday.
The revised book, complied by the Taieri Mouth Amenities Society, consists of two parts.
The first part is a reprint of the book Taieri Mouth and its surrounding districts, which was written by Win Parkes and Kath Hislop and published in 1980.
The second part spans from 1980 to 2018 and includes more than 120 photos and stories of people who have lived, worked and played in the area.
Society president Jeannine Basquin, of Taieri Mouth, said society members began working on the book in 2012 to ensure the history of the area was retained.
The members initially thought compiling a book would be a ``piece of cake'' but it turned out to be a complicated and time-consuming task.
So the society called on family historian and Taieri Mouth crib owner Elizabeth Cowie for help in January last year.
``We could have published a book but it wouldn't have been of this outstanding quality,'' Mrs Basquin said.
Mrs Cowie, of Auckland, said her family featured in the original book and she had enjoyed reading about her family history.
``It's so beautifully written, interesting and easy to read.''
A major motivation for spending about a year working on the project was the idea of someone reading the revised book and learning about their roots.
Information in the original book had been updated including nearly 120 archival images being retouched.
About 20 more heritage photos have been added to the original book, including Maori portraits.
The society thanked Allied Press for allowing the book to include images from its archives.
The project was given a Lottery Environment and Heritage grant in November last year to pay for services including publishing and printing costs.
The 170 pages of the new book include sections on the fishing industry, sports fishing, walking tracks and a detailed roll of honour of fallen soldiers from the district.
The book was a tribute to the ``strong, vibrant and unique coastal community''.
SHAWN.MCAVINUE @thestar.co.nz