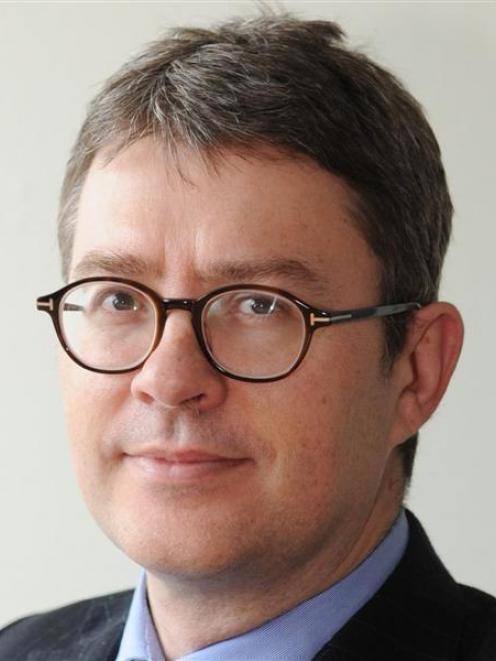 Attempts to reach a resolution that would have avoided the Dunedin City Council paying for further potentially lengthy - and costly - legal work around the realignment of State Highway 88 have been abandoned.
The council has tried for two years to reach an agreement with businessman Doug Hall that would make the section of the road realigned around his property legal, allowing the council to turn on traffic lights at the intersection of Anzac Rd and Frederick Sts.
It indicated late last year it would be notifying a new designation process, but put it off while chief executive Paul Orders and Mr Hall tried to reach a resolution.
Mr Orders late last week said despite ''best endeavours'' from both sides, it had been agreed a negotiated solution was not possible.
''While this is unfortunate, Mr Hall and I accept that we won't get to an agreement.''
Council operations manager Tony Avery said an agreement with Mr Hall would have meant the council might not have had to go through another designation process, which, including any appeals to the Environment Court, could take a year or more.
Mr Orders said the council would now need to reconsider notifying a new notice of requirement over the road designation process.
In 2007, the council planned to acquire some of Mr Hall's land to realign the road around Forsyth Barr Stadium, but in 2010 land was instead designated for the road to go around his property, without notifying him.
That designation process was pushed through so the new road could be ready before the 2011 Rugby World Cup.
The council has since admitted it bungled the process and the original designation has been quashed.
Mr Hall says the existing alignment of the road is dangerous because trucks have to exit and enter his yard almost directly into the Anzac Ave/Frederick St intersection.
He last year won a High Court injunction to stop the intersection being formalised, meaning traffic lights installed there have not been switched on and the northern access to the Ward St overbridge remains closed.
The matter has already cost the council $485,000, including $185,000 of Mr Hall's court costs, as ordered by the court, plus the council's own legal fees and other costs.
The notification of the designation process, which includes public consultation and a hearing, will come at a cost and any appeals from either side to the Environment Court could be a significant expense to both sides.
Neither Mr Hall nor the council would reveal their positions on what it would take to resolve the matter, but Mr Hall said he did not want to force the city into rebuilding the road.
However, he also would not be left with a situation where someone could be killed at the exit to his yard, he said.
It was likely he would oppose the council's new land designation proposal if it was similar to what existed, he said.
Mr Hall also declined to comment whether the council had made an offer to buy any of his land, and, if so, what its offer was.
Land next to Mr Hall's was acquired for the new section of road.