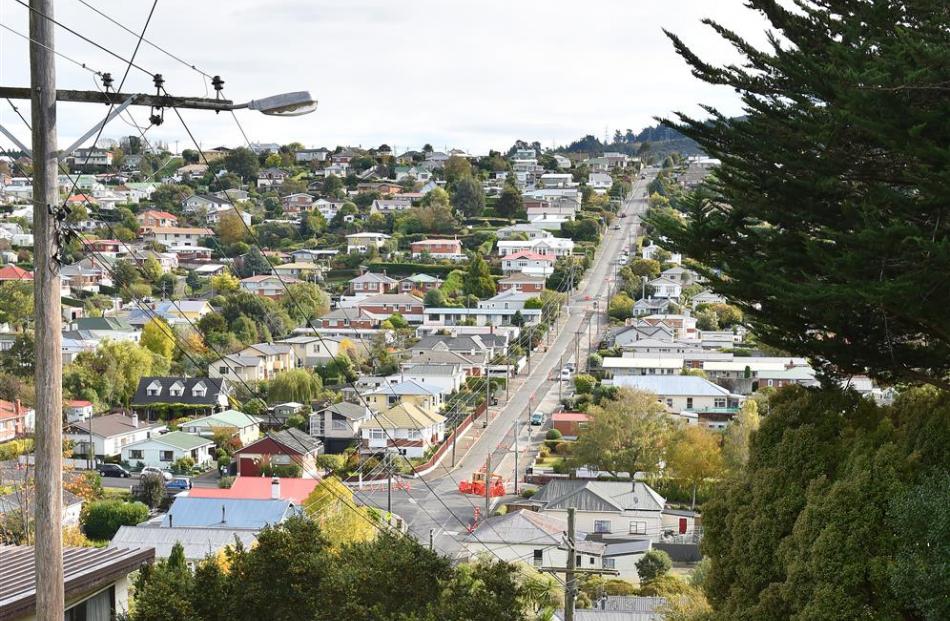 The ''third-world'' roading conditions being created by Dunedin City Council contractors while renewing the water mains in Kaikorai is leaving some residents angry and impatient for it to be finished.
The work involves renewing individual property water pipes (service lines) within the carriageway, and replacing old tobies (water shut-off valves) with new modern manifold boxes outside private properties.
Kaikorai resident Peter Waterman said he was delighted the much needed work was being done, but he and other people living in the Tyne, Oban, Shetland and Nairn Sts areas were becoming increasingly infuriated at the length of time it was taking to complete the work, and the state the roads were being left in.
''They deployed very rapidly and very efficiently when they put in the main piping, but restoring the road seems to be taking an extraordinarily long time.''
Work seems to be going in fits and starts, and the state of the roads - after a period of digging - are not restored properly, so there is quite a lot of pot-holing in places like Nairn St.
''It causes people to have to swerve around them and it's not particularly conducive to safe traffic.''
Mr Waterman said the deployment of traffic management systems left ''a lot to be desired''.
Navigating detours around the nearby streets was like ''driving through a maze'', and sometimes signage was put in the middle of lanes so vehicles had to swerve into oncoming traffic to go around them, he said.
Many properties did not have off-street parking, and with so many construction vehicles in the area, it was often very difficult to find on-street parking spaces nearby, he said.
''I know a lot of my neighbours are finding it quite an issue.
''I'd like to see more care taken with traffic management and temporary repairs of the roadwork, so that we're not faced with a third-world road system for months on end.''
Many other Kaikorai residents, who declined to be named, shared his views.
But another resident said the work had to be done, and people just needed to ''suck it up''.
Council water and waste services asset and commercial manager Tom Osborn said the work in Kaikorai was part of a four-phase project.
Phase 1 work in Shetland St, Mount St, Dale St, Mardale St, lower Oban St, Wales St, Fairfax St, McMillan St and Lynn St, began in June 2015 and was expected to be completed in May.
Phase 2 began in October 2015. Work in Jellicoe Cres, Beresford St and Kinsman St was expected to be completed by the end of this month; and work in Font St, School St, Walton St, Wright St, Tyne St and upper Oban St was expected to be completed in August.
The other two phases of the project were still in planning.
Mr Osborn said all trenches and potholes created by the water mains renewal project, were only temporarily ''patched'' as works progressed, because heavy construction vehicles would damage the road surfaces which were never intended for heavy vehicle use.
''Full reinstatement of these affected streets is programmed for the end of the construction works, to ensure the new surface is not damaged.''
Mr Osborn said all final reinstatement work would be checked by the council before final sign-off for the contractors.
''Given the nature of the works, it is imperative to provide proper safety to both contractors and the public, and traffic management have strived to keep traffic available and fluid ...''
He said it was ''unfortunately inevitable'' construction vehicles would take up parking spaces during working hours.