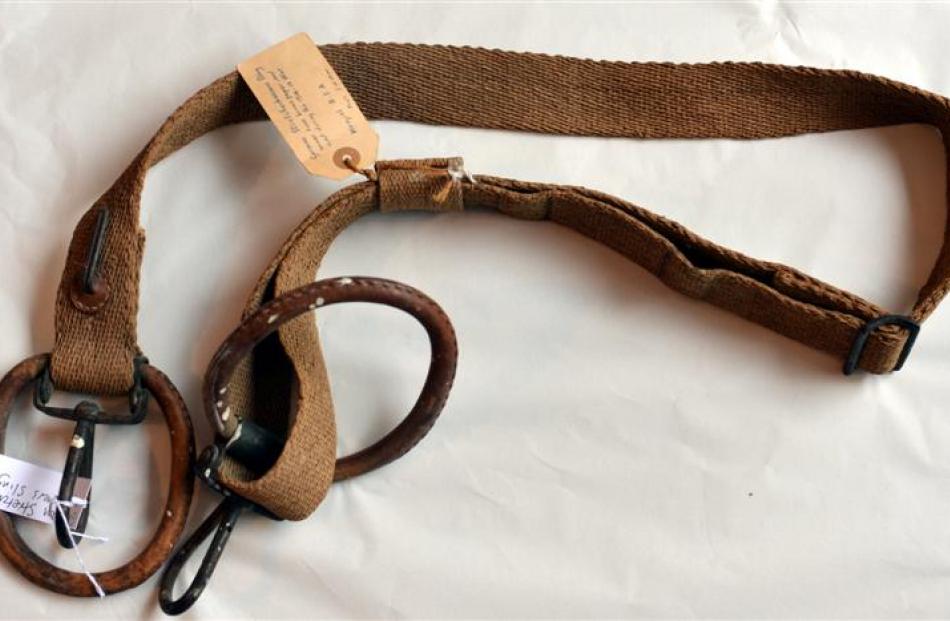 Several military treasures from the past, including ''trench art'' from World War 1 and a rocket launcher from Vietnam, have been unearthed during a preservation project at the Mosgiel Memorial RSA.
As redevelopment plans at the RSA complex gain momentum, North Island museum consultant Bridget Wellwood has been brought in.
Backed by funding from a New Zealand Lottery Grants Boards grant, Ms Wellwood has spent the past three weeks painstakingly identifying, cataloguing, digitising and preserving more than 3000 pieces of wartime memorabilia.
They were donated to the RSA over the years.
Ms Wellwood, of Eketahuna, believes it may be the first time a New Zealand RSA has brought in an expert to professionally catalogue and preserve its collection to museum-quality standard.
People at the RSA had shown ''great vision and respect'' for the collection by having it sorted out and further protected before it was too late, she said.
Everything in the collection was donated by servicemen or women, or their loved ones, over many years and reflected family stories and ''Taieri's rich history'', she said.
She completed the initial work at the RSA last Friday. Catalogued memorabilia has been boxed up and is being moved into secure storage until it will be better protected in a planned climate-controlled area at the RSA complex.
Building redevelopment committee chairman Doug Jackson said the redevelopment project carefully balanced the organisation's ''special roots'' and its drive to become a ''community hub'', with modern surroundings and facilities.
John Crosbie (83), who has co-ordinated care of the Mosgiel Memorial RSA's library and memorabilia in recent years, welcomed the move to better protect the collection.