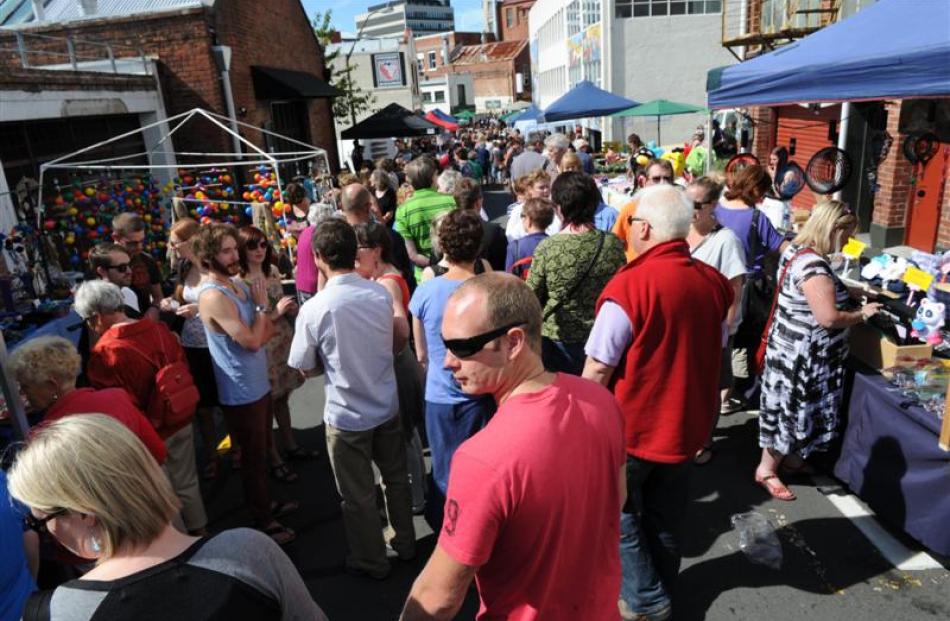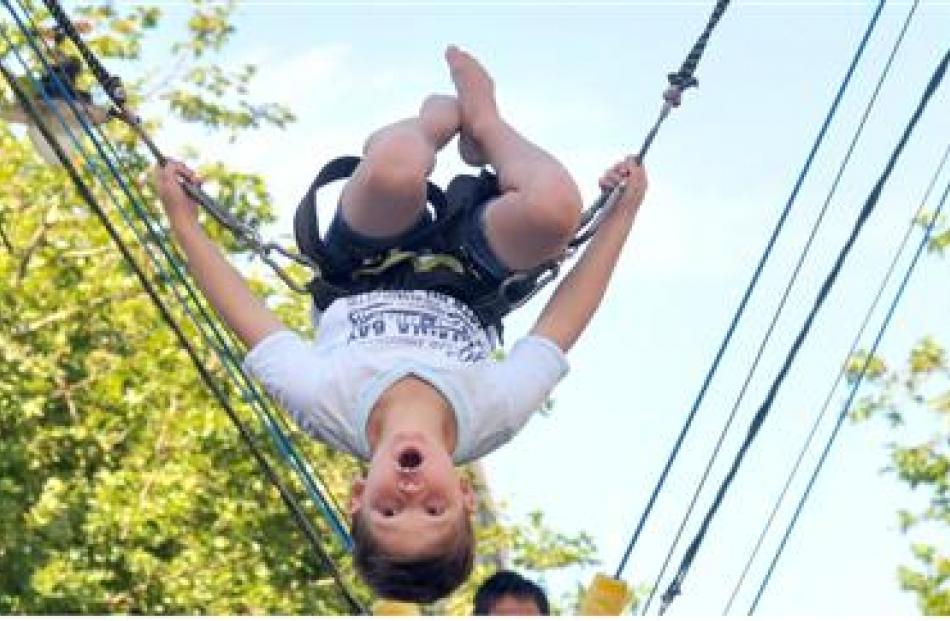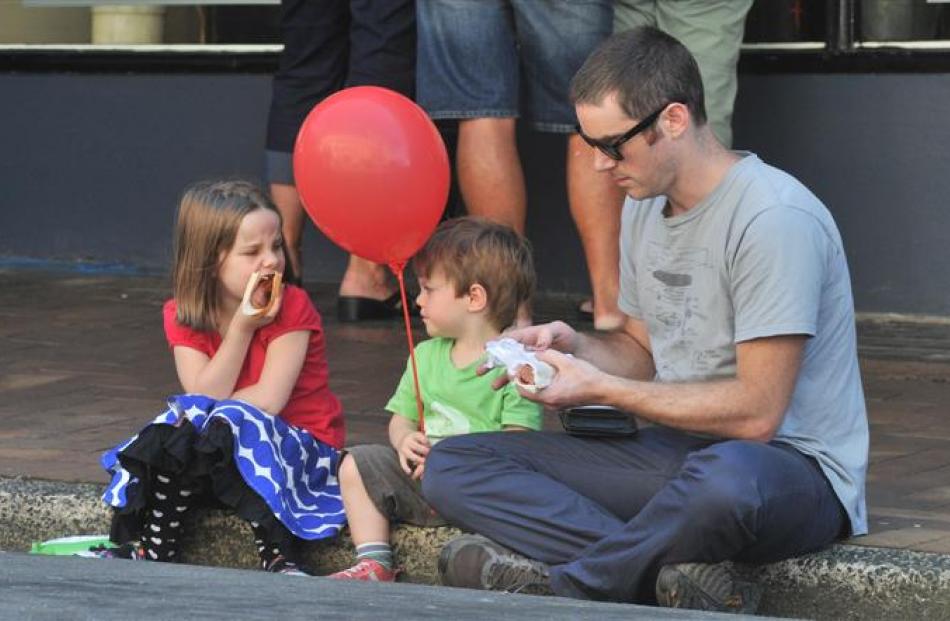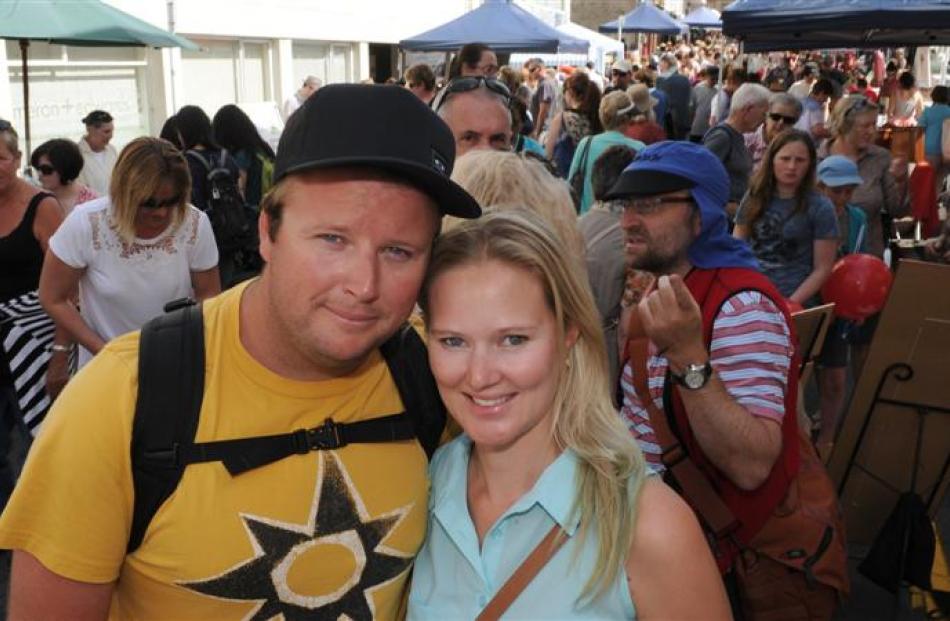 Two residents of outback Australia got a shock as they turned in to Dunedin's Bath St on Saturday.
''In Alice Springs, you can swing a cat down the main street when the markets are on - easily. This is chock-a-block,'' cruise ship passengers Clint (30) and Bethany (27) Aldridge, of Alice Springs, said of the annual Thieves Alley market day.
''We've never been to anything this busy before,'' Mr Aldridge said.
''It was ridiculous trying to walk down there [Bath St]. It was like running the gauntlet.''
A stroll down Bath St usually takes a couple of minutes.
But when the annual Thieves Alley market is on in February, the relaxed stroll quickly turns into an epic journey as hundreds of people cram into the narrow street, in the hunt for bargains at more than 300 stalls.
For seasoned market attenders like Brenda Knight, of Dunedin, and Martina Liebeknecht, of Germany, the bustling crowd was familiar and survivable.
Glen Acklin, of Dunedin, said a stroll down Thieves Alley on market day was something people had to ''prepare for psychologically''.
Many people squirming through the throng were carrying backpacks with food and drink, mobiles, hats and sunscreen in case they got stuck for longer than they anticipated.
Mr Acklin said being 2m tall made a big difference.
''I can see the gaps opening up, and people try to avoid me because I'm bigger.
''Patience is definitely the key.''
But for others, like the McQuillan family, the trauma was too much.
After running ''the gauntlet'' they relished a quiet spot on the kerb of Stuart St to share a lunch of sausages, sauce and bread.
While some may have found the experience somewhat daunting and frustrating at times, most had no misgivings about being jammed into Bath St, and revelled in the annual market.
Warm weather, and passegers from three visiting cruise ships added to the crowd of thousands who attended.
Senior Sergeant Kelvin Lloyd, of Dunedin, said despite the day being busy, only one person was arrested, after they stole cash from one of the stallholders.
''The incident marred what has been an enjoyable and problem-free day,'' he said.