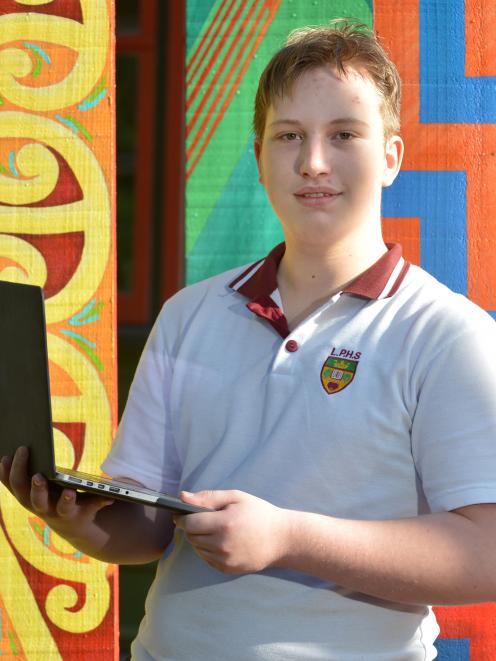 The language barrier between English and Maori-speaking New Zealanders may become a thing of the past when Ennis Massey completes his work on a new translation website next year.
The 14-year-old Logan Park High School pupil is working on Te Kaiwhakamaori - a prototype programme that translates English sentences into Maori.
The prototype was designed by University of Otago linguistics tutor Frederic Dichtel, and scientists Dr Romain Garby and Dr Alice Harang.
The trio were so impressed with Ennis' work ethic and skill in computer programming, they decided to employ him to turn the prototype into a working website and, eventually, a mobile phone app.
Mr Dichtel said the translator would be made available free to the whole nation.
''The idea is to be as accurate as we can, because there is no real accurate app available at the moment. We want people to feel confident using it.
''So, say you are writing to a Maori friend and you want to include a couple of Maori sentences in your email, you can enter the sentence in English, and it will translate it to Maori. You can then cut and paste it into your email.''
Mr Dichtel said funding was gained from the GigCity Community Fund to turn the prototype into a working website.
It was hoped it would be available to the public by mid-2017.
Ennis said he was enjoying working with the team and was relishing the challenge of the project.
Much of the testing of the website was being done on his fellow pupils in Logan Park High School's te reo Maori classes.
As part of Dunedin winning the Gigatown competition, Chorus pledged $500,000 to help the city's community groups create initiatives using gig and ultra-fast broadband technology to enhance the development, experimentation and implementation of community, learning and workforce opportunities.
Applications are now open for Dunedin organisations and charity groups seeking funding from the GigCity Community Fund's second round of funding for innovative community project ideas using gigabit technology.
So far, more than $140,000 has been allocated to community projects.