The University of Canterbury Engineering Students Association (Ensoc), the group behind events that have brought considerable disorder to Dunedin in the past, is heading back for a weekend in the city.
But rather than the Undie 500 events that have resulted in violence, the group's leadership is promising a tightly-organised weekend, with alcohol-free buses bringing the students here and taking them home.
Dunedin police have warned there is still the possibility of "mass disorder" and called for a liquor ban for much of the inner city.
Dunedin acting mayor Syd Brown said last night the event was "a leap of faith", but at least it appeared a more responsible leadership was behind it.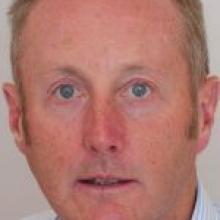 People attending the event, marketed as a celebration for students from both cities who helped out after the Christchurch earthquake in February, would be welcomed with open arms if they behaved properly, Cr Brown said.
But "we're not about to have our community or city trashed by people who can't behave in a manner befitting our city".
The Undie 500 brought disorder to Castle St in 2006, involving riot police, arrests and fires, and after the arrival of the 2007 rally, 69 people were arrested, 70 fires set and riot police were again required to disperse the crowds.
There were similar problems the next year, and while a 2009 rally was rebranded by Ensoc as a charity drive, Castle St again descended into disorder, with 67 people arrested over two nights of partying.
After that event, Ensoc said it would explore options which did not include travelling to Dunedin.
A report to the Dunedin City Council council planning and environment committee next Tuesday noted the "Quake Escape" weekend was to be held between August 19 and 21.
The report, from liquor licensing and projects officer Kevin Mechen, said the event would be "similar to previous" Undie 500 rallies.
Police had requested a temporary liquor ban for a wide area of central Dunedin for the event, and another from September 9 until October 3 in the North Dunedin, wharf and Otago Stadium areas for the Rugby World Cup.
Mr Mechen said there would be a large media presence in the city, and "it is likely that any public 'disruption' will receive unwanted media attention".
A letter to the council from Dunedin-Clutha area commander Inspector Dave Campbell said police believed a large number of students would congregate in the student quarter.
"If large numbers of students, local and from out of town, congregate, there is the potential for mass disorder, as has been the case in recent years."
A Facebook page for the event said it was "a great opportunity for Canterbury Uni Students to prove that they can have a sick weekend in Dunnas and get invited back the next year to an event with better gigs and s*** to do when down here because investors [like us] want their brands associated with Quake Escape".
Council development services manager Kevin Thompson said yesterday it appeared to be another Undie 500.
"To us it seems like a renamed event - same thing."
The council was aware of the event through its regular meetings with police and Public Health South, he said.
Ensoc president Loren Burnett said last night he would meet police and council representatives in Dunedin today.
Students would buy tickets for the event, with discounted entry to events, travel south on alcohol-free buses, and get discounted accommodation at the YHA Dunedin Backpackers.
They would attend the R&V Origins concert on the Friday night, take buses to a rugby game at the Oval the next morning, could attend the Octagon Rail Jam event, ice hockey or the Phoenix in the evening, before an after-party.
They would return to Christchurch on the Sunday morning.
Mr Burnett said the idea was to keep them occupied for the whole period in Dunedin.
Asked if he was concerned hangers-on might come by car and cause trouble, he said the cheap tickets should mean the buses would be the best way to travel.
Otago University Students Association president Logan Edgar, who had been involved in the planning, said while he was "definitely concerned" about disorder, it would be well managed, and students would have somewhere to go while they were in Dunedin.
They also deserved a break from the earthquake-hit city.
It was up to Dunedin students to get the message across the visitors needed to be respectful of "our home".
Cr Brown said Dunedin people had admired the public-minded attitudes of the Christchurch students during the earthquake.
"Those people would be welcomed with open arms in Dunedin." People who wanted to "kick up their heels and show disrespect for our community" would not.