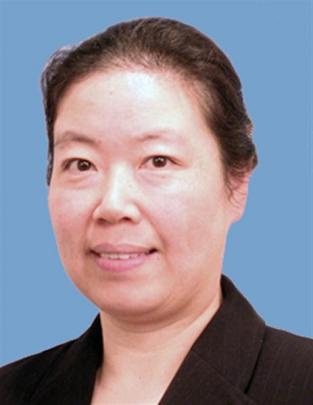 Research involving electrical stimulation of the brain as a potential new form of neurological therapy is among several University of Otago studies boosted by nearly than $600,000 in grants.
Otago researchers gained about 60% of about $1 million in overall funds provided by the Neurological Foundation in its current national research funding round.
That funding included a $98,794 Neurological Foundation Repatriation Fellowship, which will enable researcher Dr Rebekah Blakemore to return from a postdoctoral position in Switzerland to continue Parkinson's-related research at Otago's Christchurch campus.
Dr Liana Machado, a senior lecturer in the Otago psychology department, gained $12,000 to study whether ''transcranial direct current stimulation'' can improve ''eye movement control'' among older people.
It was ''fantastic'' that she had gained the funding to help pursue ''an exciting new area of research'', she said.
Being able to exercise voluntary control over eye movement played a significant role in effective driving and other daily tasks, including reading, but strokes and other neurological conditions could make such control more difficult to achieve, she said in an interview.
She emphasised that the new potentially therapeutic approach was ''non-invasive'' and involved brain stimulation by a low level of electrical current being applied from outside the skull.
Healthy ageing was also associated with difficulties controlling the eye movement system, particularly when a high level of strategic control is required, Dr Machado said.
New research had already showed that a non-invasive brain stimulation technique, transcranial direct current stimulation, applied over the frontal cortex region of the brain, could improve eye movement control in young adults, grant organisers said.
Dr Machado's research aims to determine the most effective brain stimulation protocol for improving eye movement control, and to test whether healthy older adults can also benefit.
Project grants, totalling $496,487, have gone not only to Dr Machado, but also to three Otago anatomy academics: Dr Beulah Leitch ($94,446), Dr Louise Parr-Brownlie ($193,611), and Dr Ping Liu ($196,430).
Dr Leitch will analyse newly-synthesised proteins, to investigate if changes in local protein synthesis contribute to dysfunction that underlies various brain disorders, including Alzheimer's disease.
Dr Parr-Brownlie seeks to better understand the biological basis of parkinsonism, including the effect of lack of dopamine on connections in brain circuits that control movement.
Dr Liu is investigating an amino acid called L-arginine, which may be involved in the development of schizophrenia.