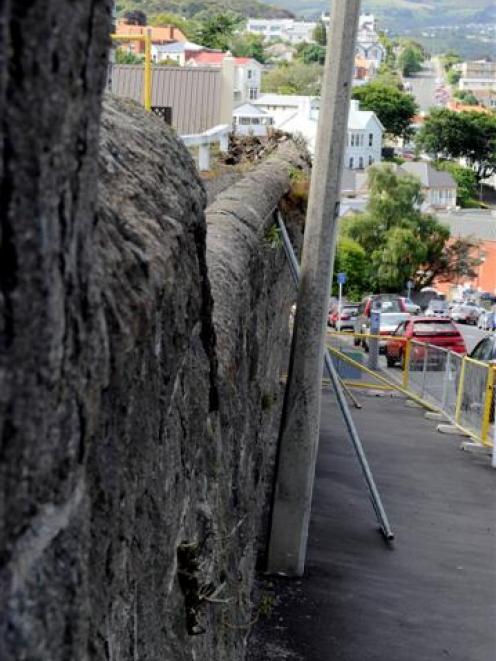 The footpath immediately around this stone retaining wall at the corner of Smith and Stuart Sts in central Dunedin was closed off yesterday after the wall began to bulge.
Dunedin City Council roading maintenance engineer Peter Standring said the council had been notified yesterday, but had no safety concerns about the situation.
It appeared the owner had taken all the correct precautions in having the area around the wall fenced off, he said.
Chief building control officer Neil McLeod said he had met the wall's owner, who had already contacted a structural engineer to inspect it.
It was not immediately clear what had caused the bulge, but he was satisfied the owner was being conscientious and everything that needed to be done had been, Mr McLeod said.
Andrew Lane, the director of Night'n Day Foodstores, who is the owner of the property, could not be reached last night.