Consent has been granted for a new private motor caravan park in Warrington, but not for the maximum 60 vehicles per night wanted by the developer.
The New Zealand Motor Caravan Association (NZMCA) had applied to the Dunedin City Council for a 60-berth members-only site at 20 Bay Rd in Warrington and a hearing into the consent was held in September last year.
Now a land-use consent has been issued allowing a maximum of 46 motorhomes and caravans at any one time, subject to a maximum stay of 10 nights in any given 60-day period.
A number of conditions have been imposed on the consent to mitigate concerns raised by neighbouring residents and other concerned parties at September's hearing.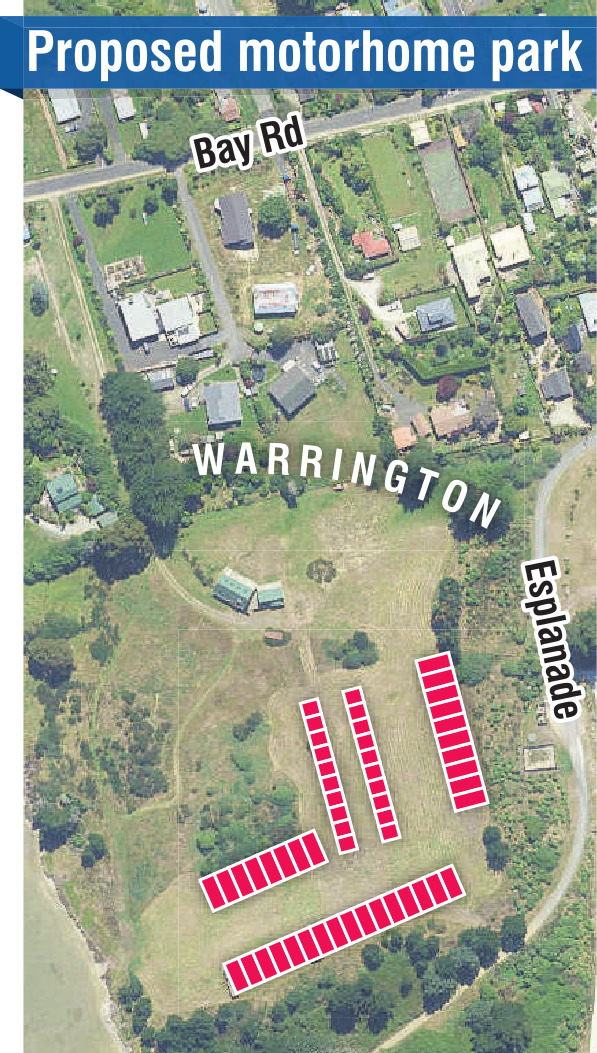 Concerns were raised about the disposal of human waste, noise impacts on neighbouring residents and the possibility of disturbing archaeologically significant sites.
An above-ground holding tank for wastewater will need to be built, and signage erected to discourage NZMCA members from using the public dump station in the neighbouring Warrington Domain.
A sealed driveway is needed to mitigate noise from vehicles coming and going, and a programme of native planting is needed to help screen the campsite from neighbouring properties.
Using the site as a motor caravan park is expected to result in far less excavation than residential use, and any disturbance of the ground will need to be supervised by a qualified archaeologist.