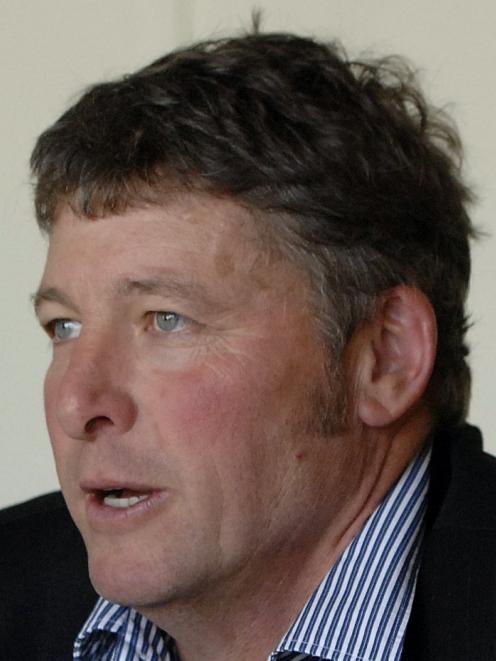 The Dunedin City Council could still consider outsourcing more work on its $1.6 billion water network, despite stepping back from moves to create a council-controlled company to do the job.
The prospect prompted concern from some councillors - but dismissal from others - at the council's finance, strategy and development committee meeting last week.
Councillors were considering the final report of a council working party that has - since January last year - been scrutinising options for the future of the city's water network.
The working party, chaired by Cr Andrew Noone, considered whether creating a new council-controlled organisation (CCO) to run the network, or contracting Delta to provide a new CCO's services could be favourable strategies.
Instead, it recommended keeping the service in-house, with the focus on improving the operation by finding efficiencies. This won support from most councillors.
However, the vote also authorised council chief executive Paul Orders and senior managers to review the delivery of water operations and maintenance services, in search of those efficiencies.
One option could be the outsourcing of operations and maintenance work, as was already done for capital work on the network, an accompanying report by operations general manager Tony Avery said.
With more than 100 council staff - and a large chunk of the council's entire operating budget - involved in water services, Cr Teresa Stevenson worried outsourcing could still lead to "quite a major change".
Mr Orders had the delegated power to conduct the review and confirm changes, as an operational matter, without referring his decision back to councillors.
Cr Stevenson believed it amounted to a "fundamental change in policy" and councillors should have the final say.
Her arguments won support from Cr Fliss Butcher, who worried outsourcing could encourage companies to "cut corners" to secure work and might not deliver the desired results.
Cr Jinty MacTavish feared any outsourcing might reduce the network's resilience, even if it produced efficiencies.
Cr Noone and committee chairman Cr Syd Brown said outsourcing was a decision for management, as was the case in areas such as roading maintenance.
After advice from governance manager Sandy Graham, Cr Brown refused to accept an amendment from Cr Stevenson that would have given councillors the final say on outsourcing.
Mr Orders said any issues of public interest would be brought back to councillors, but whether the debate over outsourcing qualified would depend on the review's results.
Councillors voted to accept the working party's recommendations, which would have Mr Orders investigate creating an advisory board to help guide water management.
A report on Mr Orders' investigations will be presented to councillors at an infrastructure services committee meeting.