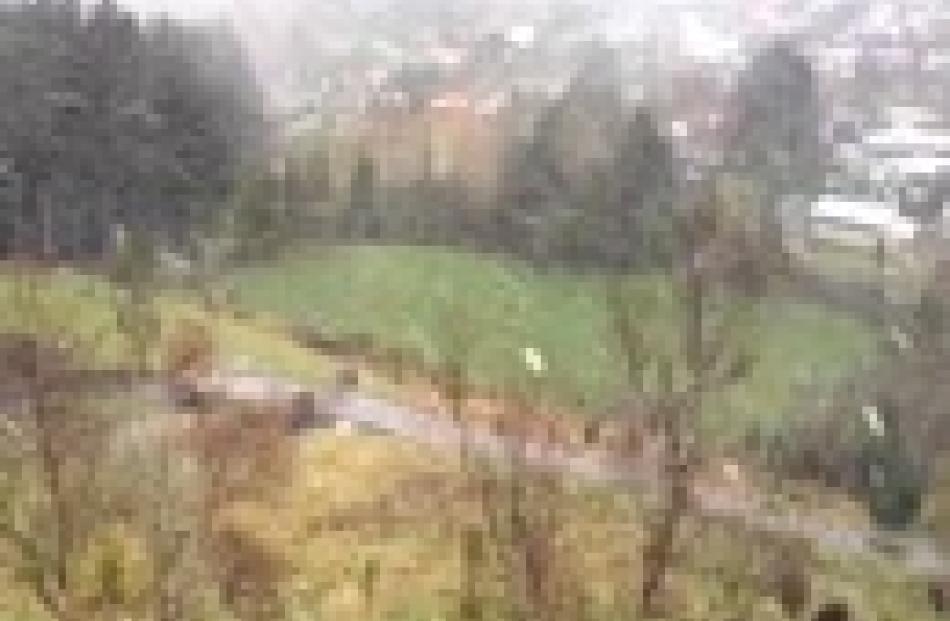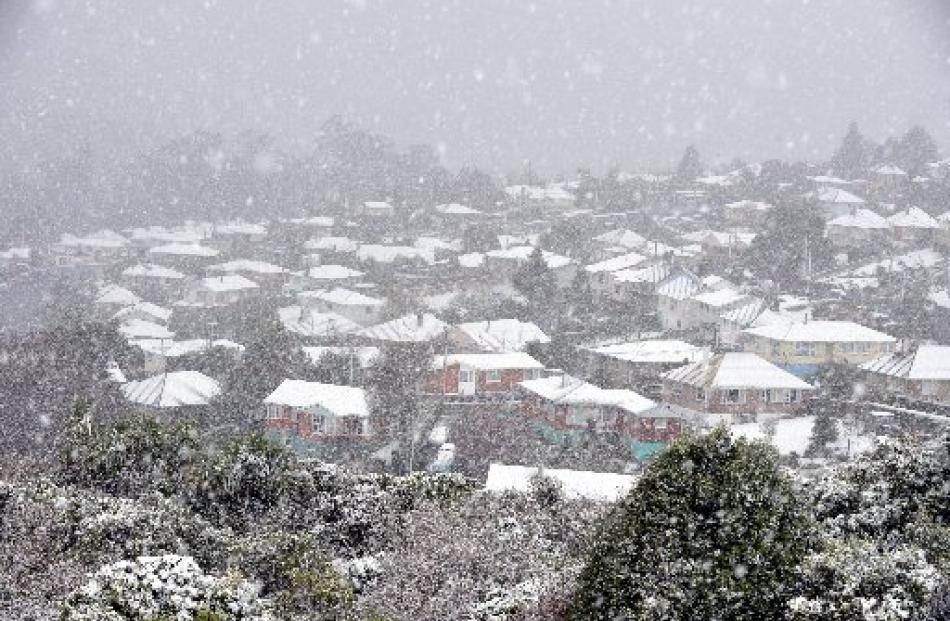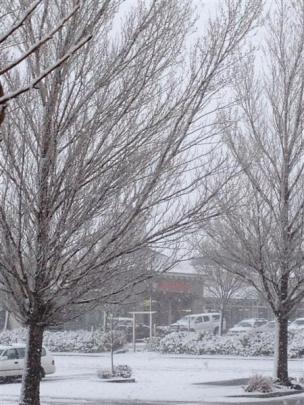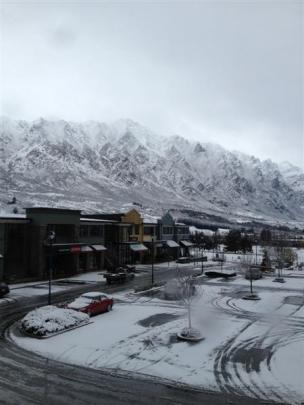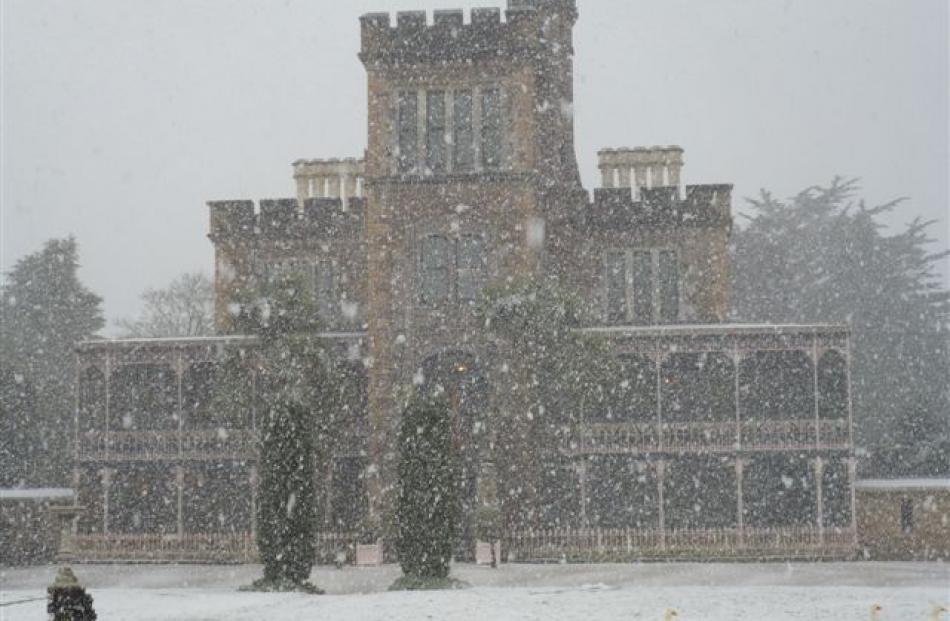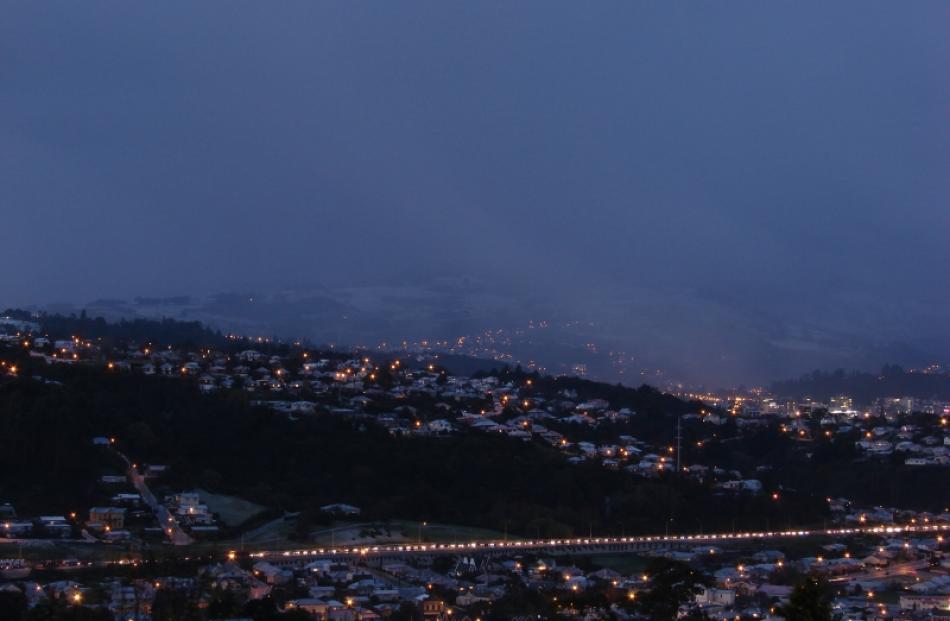 The spring cold snap sweeping through the South has disrupted flights at Queenstown Airport, closed at least one school and left towns blanketed with snow. 
Thirty flights have been diverted from Queenstown this morning and snow is still falling at the Frankton-based airport. NZ2534 from Christchurch did arrive at 8.20am but hasn't left.
Kingston Community Association chairwoman Annette Dalziel said there was a "total white-out" at the southern end of Lake Wakatipu.
"It stopped and we could see that lake and now it's total white-out again. Eleven centimetres since 7.30 this morning.''
A spokeswoman from nearby Garston School said 13 centimetres had been measured and the school had been closed to pupils for the day.  
Snow has continued to fall to lake level in Queenstown throughout the morning, though it has not settled on the ground.
Arrowtown Golf Course manager Steve Paape said there was "total coverage'' of "an inch and a half'' on the course.
One Quail Rise resident estimated about 20cm of snow had settled on the ground and was continuing to fall, while in Arrowtown about 4cm had settled on the ground.  
In Dunedin some kindergartens and schools started late after Dunedin woke to a bitterly cold spring morning with strong winds and snow in the hill suburbs.
The city has warmed up after starting the day is shivering in temperatures of 2degC with snow settling in hill areas.
Wakari and Halfway Bush schools had a 10am start and parents at other hill schools have been advised to take their children in late if snow is a problem where they live.
"If parents consider it's unsafe they should delay coming to school until it's safe," Jenny Clarke of the Otago Primary Principals' Association told the ODT.
Halfway Bush, Brockville and Wakari kindergartens had a 10am start.
All Blacks star Daniel Carter has tweeted a photo of a dismal central city with the hashtag #funtraining. The All Blacks, in town for the test against South Africa on Saturday, have switched their training from Carisbrook to the Forsyth Barr Stadium.
High winds have battered the city gusts topping 83kmh were recorded at Taiaroa Head near Dunedin last night. To see the wind chart click here
Despite snow showers falling throughout most of Central Otago earlier this morning, only the hills retained a coating by mid-morning.
Roading authorities said the district roads were all clear and they were not anticipating any problems.
However, Sergeant Dave Greaves, of Alexandra, said motorists should be aware of the possibility of sleet and snow showers and continue to exercise care when driving. 
Chains are essential on the Crown Range, and a Queenstown Lakes District Council contractor is enforcing their use.
While ground temperatures remain high enough to prevent the snow settling, snow is affecting State Highway 6 at Kingston and Frankton. Traffic was backed up for several hours at Frankton this morning, along with the Queenstown-Glenorchy Rd.
State Highway 94, Te Anau-Milford Sound, was closed by the New Zealand Transport Agency until further notice, and motorists planning to use State Highway 6 from Frankton to Queenstown, and Arrow Junction to Kingston, were advised to carry chains.
Extreme care was urged for motorists travelling between Athol and Lumsden
Both the QLDC and the New Zealand Transport Agency had resources ploughing and treating the roads with more snow forecast overnight and lower temperatures expected.
In the Teviot Valley, residents had a cool start to the day, the temperature reading 2degC at 7am after snow settled on hills in the area overnight.
In Clutha, snow blanketed the hills around Clinton and the Owaka Valley this morning, with snow in the higher parts of West Otago. Balclutha received snow flurries at lunch time today.
All roads around the district remain open, with pockets of slushy slow on roads around Slopedown and Kuriwao near Clinton.
Strong winds continue to buffet the district, with no damage reported.
Video: Snow falling in Kenmure this morning.  
Invercargill firefighters were kept busy last night, as gale-force winds caused havoc.
A Fire Service communications spokesman said firefighters attended eight jobs just after 8.30pm, including a toppled tree which clipped the side of a house, and plenty of "flying trampolines".
Federated Farmers Otago president Stephen Korteweg said Southland and South Otago farmers should be prepared ahead of the forecast cold snap.
"There's been plenty of warning from the weather forecasters. They've been on the button with most of their predictions so far."
He said farmers had already shifted stock to sheltered areas and most had a good supply of feed on hand.
"Calving is finishing up and lambing is well under way so sheep farmers will need to be vigilant.
"I think we're well prepared."
Snow was expected to fall to near sea level by this morning before clearing by this evening or tomorrow.
Widespread frosts were expected tomorrow night and Thursday morning.
Environment Southland warned owners of boats to check their moorings before gales predicted around the Southland coast last night.
Southern skifields welcomed up to a metre of snow during the weekend, with more falling yesterday, which has resurrected a ski season that might have ended early.
Snow continued to fall intermittently at Cardrona, the Snow Farm and Treble Cone skifields yesterday.
More was expected today before the weather cleared tomorrow.
"It's got people excited about skiing again," Treble Cone general manager Jacqui van der Voort said.
NZSki chief executive James Coddington said more snow was forecast for this week at Coronet Peak and the Remarkables and spring could "provide us with some great skiing and snowboarding".