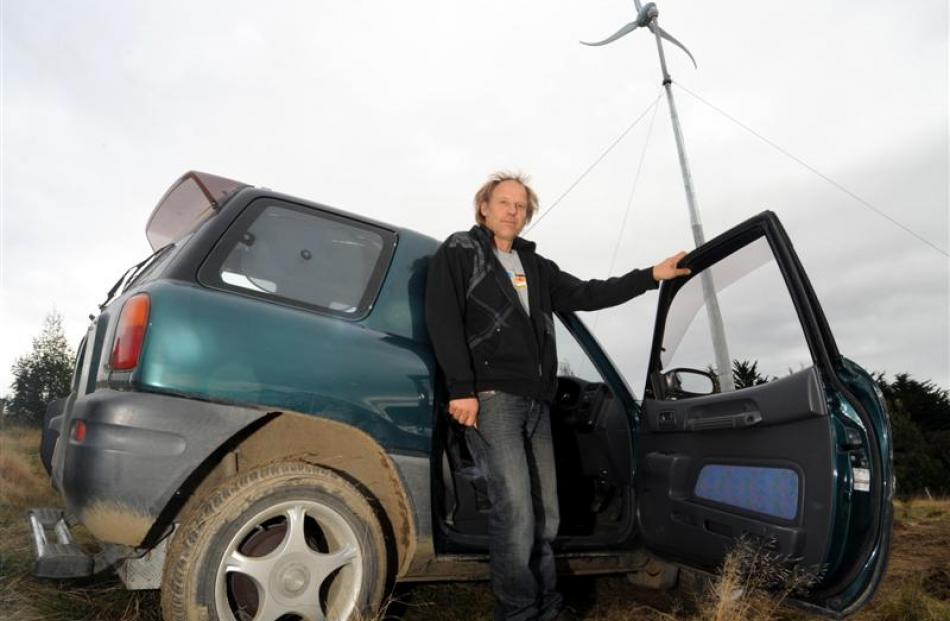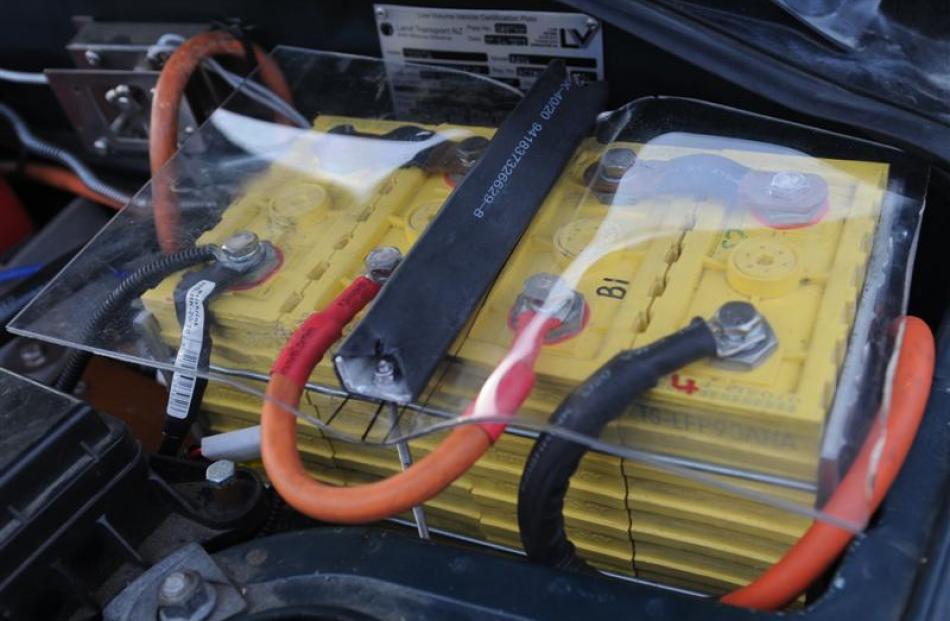 Hagen Bruggemann's car looks like many others: four wheels, two doors, windows; but a closer look reveals no exhaust, a plug where the fuel cap should be, and a mains switch under the bonnet.
The refrigeration engineer has spent the past few months remodelling a Toyota Rav into an electric car, which is charged by a wind turbine on his Waitati property.
"It is a normal car. It just looks very different under [the bonnet]," he said.
He had been thinking about investing in an electric car for a long time, but the introduction of lithium ion batteries by a New Zealand company, Scott Drive, "changed the whole picture".
The long-term life of such batteries "should be guaranteed", and one could run his two-door car for 150km.
"Living out here, having to commute into town, it's an extremely cheap way to do it. For commuters it's perfect, very cheap and clean," Mr Bruggemann said.
The batteries took eight hours to charge, which he did every second day, and the car used between 15kWh (kilowatt hours) and 18kWh per 100km, "depending on the terrain and driving".
The cost worked out about $3 per 100km, or $3.60 if the car was driven "harsh".
Fitting out the car cost $20,000, which he admitted was "a lot of investment" up front.
"But the numbers are not bad if you look at fuel consumption. And there is no road tax."
His wind turbine generated between 150 and 200kWh a month, "more than the car could use".
"It just goes into the grid and I have a contract with Meridian dollar for dollar. Without the car, the turbine would provide about 60% of the house's electricity," he said.
Mr Bruggemann was considering the commercial side of electric cars, as they could be particularly good for taxis and delivery vans which generally had a short travel range.
He was also designing a "sophisticated climate control system" because his car was using a 1.2kWh heater "to keep me warm in the morning".
New Zealand was "way behind" when it came to the use of electric cars, but with developments in the market, he believed it was something "we should definitely look at".