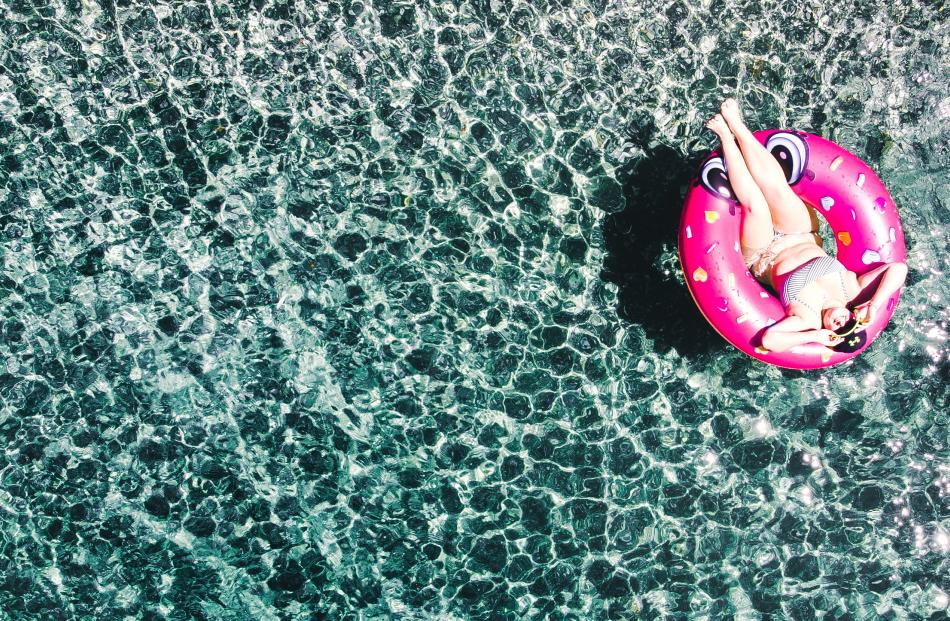 A major sugar rush and the post-excitement of opening presents on Christmas Day has been captured in a photo by Andrew Clark, winning him the 2019 Magic Moments photo competition.
The photo by the Dunedin 48-year-old was taken in Clyde and shows his 75-year-old father, Ronald,  of Riverton, jumping on a trampoline with his grandchildren.
"We were just winding down at the end of Christmas Day and the kids were still quite boisterous after eating too much sugar and opening lots of presents.
"It had been a long day so we got them on the trampoline to burn a bit of energy off before bedtime.
"Dad's always overdoing stuff, and when I heard he was getting on the tramp with the kids, I thought, 'what could possibly go wrong?'.
"I just automatically grabbed my camera and walked out to see what would happen."
Mr Clark was both surprised and delighted to learn he had won the Magic Moments competition.
"I've never really won a competition like this before.
"I do take a lot of snaps, so I guess it's nice to have a little bit of a confidence boost. It shows I'm not doing too badly behind the lens.
"It's inspiring me to go out and take more photos — maybe enter a few more competitions."
Second prize was won by Allison Booth, of Dunedin, who photographed Bob the dog, looking under a pen door at a shearing shed in the Catlins.
And third prize went to Liam Toomey who photographed Lucy Ward (17) relaxing in an inflatable doughnut in Glendhu Bay.
The prize winners were among about 370 entries, of which 125 were published in the Otago Daily Times.
First prize is a $600 voucher towards a Sigma lens; and second and third prizewinners will receive an A3 Realphotos full canvas image of their photo.
All photos published in the Otago Daily Times Magic Moments competition will receive a free enlargement from Jonathan's Photo Warehouse, Dunedin.