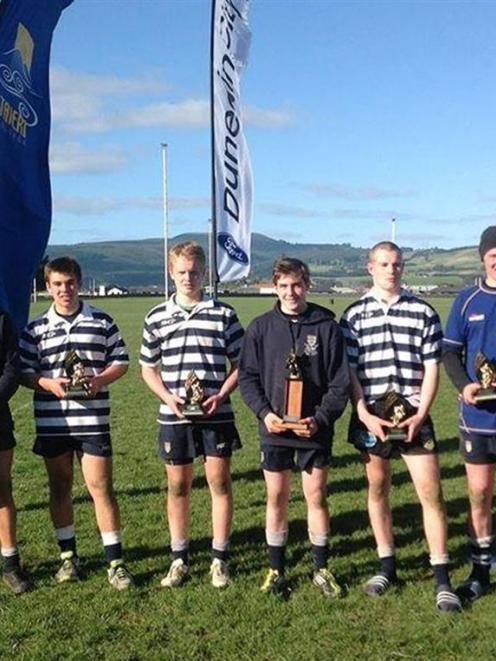 Winners from Otago Boys' High School teams after the Condor Sevens Otago tournament at Peter Johnstone Park on Sunday are (from left): player of the tournament Reece Mau'u, under-15 player George Thomas, under-14 player Sam Dippie, under-19 player Mike McKay, under-16 player Ben Scorgie and under-18 player Riley McDowall.
Otago Boys' High School made no race of it at the tournament.
The school's teams won every game they competed in and won all five boys' grades.
It beat King's High School 50-12 to win the senior final, which was the under-19 grade.
Taieri College was competitive in all its games and made it through to the under-16 final before losing to Otago Boys' 51-12.
South Otago won the senior girls' grade, while St Kevin's College won the junior girls' grade.
Otago Boys' and South Otago will travel to Auckland in December for the national finals.