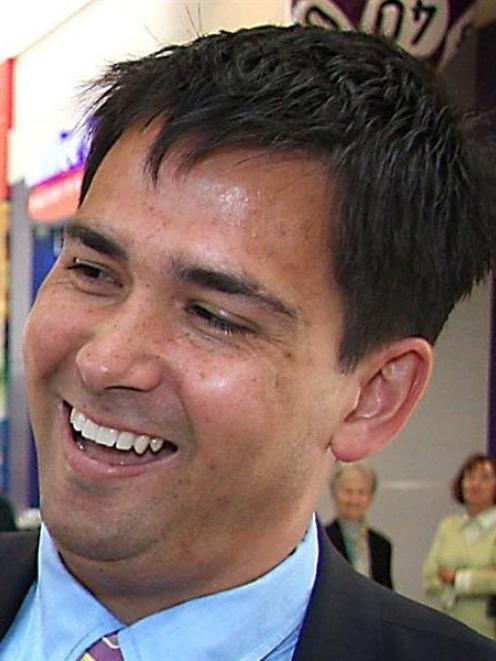 A first-term National Party MP is seeking cross-party support for a law change for harsher penalties in cases of extreme animal cruelty.
Tauranga MP Simon Bridges has drafted a private member's Bill for Parliament to raise the maximum penalty for the wilful ill-treatment of animals under the Animal Welfare Act from three years in prison to five.
Mr Bridges said tougher penalties for animal abuse are backed by research that shows that cruelty to animals is an early warning sign for more psychopathic violence later in life.
The notorious Antonie Dixon was an example of this, said Mr Bridges.
"It is time to get tough on really serious animal cruelty. The public's attitude has hardened on this and so should court sentences" Mr Bridges, a former Crown prosecutor, said.
"This is about sending a message that Parliament thinks this offending is abhorrent to our society. It's more than not OK, it's an outrage."
Groups that support the growing call for tougher sentences include the SPCA, the senior lawyers who prosecute cases on behalf of the charity and the NZ Veterinarians Association.
Bob Kerridge, executive director of the Auckland SPCA, said the push for change from Mr Bridges sent a strong signal that animal abuse is unacceptable.
"It is time to recognise that cruelty to animals is a social sickness that is as heinous as any act of violence inflicted on fellow humans, and the two are inextricably linked," he said.
Wilful ill-treatment of animal were the most reprehensible acts of cruelty found by the SPCA Mr Kerridge said - and the sentences were "abysmally light".
He cited cases like Wayne Williams (34), who was sentenced to four months in jail for beating his partner's dog, Gee Gee, with a metal pole, before strangling it to death.
Another was Peter James Cooksley (48), who shot a cat with a crossbow bolt through the abdomen for entering his house - but was fined just $500.
Mr Kerridge said many acts of animal cruelty were committed by partners to torment the other, including a case where a man was sent to prison for 2 months for throwing three kittens against a wall.
Mr Kerridge said the Auckland SPCA was committed to making sure the public - and the judiciary - was made aware of the serious nature of animal abuse.
"With the support of our remarkable panel of eminent pro-bono prosecutors this will undoubtedly intensify in the New Year," he said.
David Jones QC, a member of prosecution panel, has said sentences imposed in cases of extreme animal abuse fell considerably short of the maximum penalty.
While the law allowed for sentences of up to three years' jail, the longest sentence imposed was 12 months, which was subsequently reduced to 10.
Actual sentences would increase if the maximum penalty was raised to five years, Mr Jones wrote in the Auckland District Law Society newsletter.
"This would add to the effectiveness of animal welfare legislation and bring home to the public that animal cruelty is not acceptable."
Dr Wayne Ricketts, spokesman for the New Zealand Vet Association, also backs increasing the maximum penalty for the wilful ill-treatment of animals.
Light sentences send the wrong message to society about the responsibility of humans for the welfare of animals, he wrote in the organisation's December newsletter.
"However, we also need to do more to educate people to respect the rights of all domestic animals and wildlife, and understand the appropriate care and welfare needs of animals."
- Jared Savage.