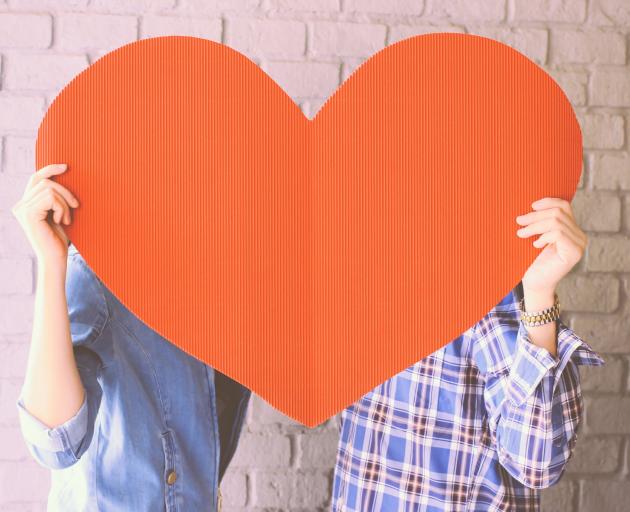 If you're single and ready to mingle, Dunedin's a good place to start, official figures show.
This Valentine's Day, Statistics New Zealand has revealed the regions with the highest and lowest number of single people.
Dunedin, Palmerston North and Kawerau are the regions with the highest percentage of singles, with Dunedin at 46% and Palmerston North and Kawerau at 45%.
It might pay to launch your Tinder app around Auckland as well, where 41% of people are single, according to Statistics NZ.
You might also meet someone in Hamilton (44% single and potentially ready to mingle), Wellington (43% of alone, not necessary lonely, hearts) and Christchurch (where 42% of the population might be looking for a crush).
Alternatively, if you're single in Central Otago, Southland and Selwyn, your chances of finding love are reduced.
The amount of single people in Central Otago is low at just 28%, while Southland and Selwyn's singles population sit at just 29% each.
Statistics New Zealand noted that the data is based on the 2013 census.
The term 'singles' refers to those aged 15 years and older who are not in a marriage, civil union, or defacto partnership, it said on its website.
Facebook users commented on Stats NZ's post, with one person saying "a trip to Kawerau is on the cards".
One person warned their single friend that a move to Central Otago probably wasn't the best idea.
Another said: "it's a Tinder honeypot out there."
It was pointed out that the regions with the highest percentage of singles (Dunedin and Palmerston North) have "big student populations".