CNZM
Prof Richie Poulton
Dunedin
For services to science and health research

Helping answer some of the fundamental questions about what it means to be human is something the University of Otago's Prof Richie Poulton never gets tired of.
Prof Poulton (54) was recognised for his contribution to social science. He has served on many government, public and academic statutory bodies, and as a consultant internationally.
However, he is best known as director of the influential Dunedin Multidisciplinary Health and Development Study.
The study, known to most as simply the Dunedin Study, follows the lives of 1037 people born between April 1972 and March 1973 at Queen Mary Maternity Hospital.
It has produced more than 1200 publications and reports, many of which have influenced or helped inform policymakers in New Zealand and overseas.
Prof Poulton said that after more than 20 years working on the Dunedin Study, it continued to be a "thrill''.
"It's a world-class project and it's a thrill to be involved in something that is cutting edge.''
The very thing that made results from the Dunedin Study so interesting to the public was what kept him interested.
"It's about all of us, it's about what it means to be human ... in all its wonderful variety, ranging from superb to terrible.''
He was surprised when he found out, as he had thought recipients would probably be given a heads-up by those who nominated them.
"Stunned mullet wouldn't be too far from the truth.''
He also thought of his family and his father.
"My mind went straight to thinking about my dad, who died 20 years ago at a young age. He'd be proud.''
He wished to acknowledge Dunedin study participants and also his friends and family, who kept him grounded.
He was pleased he had been recognised for the work he had done to communicate research findings to the public and policymakers.
"You can't just produce information and just sit there; you've got to actually get out there and promote it and explain it.''
He knew research from the Dunedin Study had made a difference, which he had seen through his role as a part-time science adviser to the Ministry of Social Development.
Dr George Salmond
Wellington
For services to health
University of Otago medical graduate and former director-general of health George Salmond has become a Companion of the New Zealand Order of Merit, recognising his contribution to health services for more than 40 years.
Dr Salmond (79), of Wellington, has an Otago MBChB and a PhD in public health and is a former senior lecturer in the Otago preventive and social medicine department.
The honour recognised not only his own work but that of the many interesting and impressive people he had worked with in a range of health fields, and he paid tribute to the health team support he had received over the years.
He was also "particularly pleased'' that the honour also acknowledged the work of the International Physicians Against Nuclear War (IPPNW), a group in which he was active both in New Zealand and internationally in the 1980s and 1990s.
His involvement with IPPNW's work to highlight the medical risks of nuclear weapons and to try to reduce these was "one of the things I'm most proud of'' in his public service career.
The IPPNW won the Nobel Peace Prize in 1985.
Dr Salmond was director of management services at the Department of Health (1973-83).
Later, as director-general of health (1986-90), he oversaw major reorganisation of the department including the introduction of area health boards.
He also served as the founding secretary and later as president of what was to become the New Zealand College of Public Health Medicine.
Since the 1970s, he has contributed voluntarily to local community health services, especially in Porirua.
ONZM
Prof Vicky Cameron
Christchurch
For services to health

The University of Otago's Prof Vicky Cameron (61) hopes she has helped pave the way for future generations of women scientists.
Prof Cameron, who was born and raised in Dunedin and has been based at the university's Christchurch campus since 1992, was recognised for her contribution to the study of health and genetics.
She is at present research professor and head of the molecular biology and genetics laboratory at the Christchurch Heart Institute.
Her research has focused on cardio-vascular disease, specifically the disease's increased likelihood in some families due to DNA variations and the disparity in occurrence and mortality between Maori and non-Maori and Pacific peoples.
Prof Cameron said it was a "great thrill'' to receive the award and felt it was recognition for a "career's worth of work''.
She initially studied zoology at Otago and gained a lot from two summers in the Antarctic, when as a 19-year-old she was the first woman to live at Scott Base.
"I feel that experience of being the only female in an all-male domain like that probably set me up well for a career in the medical hierarchy, which, especially when I entered it, was very much a male domain.''
It was not always easy, but she felt things had improved markedly and hoped her example made it easier for other women.
"It's definitely good to lead by example and I hope I've helped ease the way for subsequent generations of women in science.''
Prof Cameron has held a number of leadership roles within her field and faculty, including membership of the National Heart Foundation Scientific Advisory Board and convener of the Marsden Fund Council's Biomedical Sciences Panel.
William Robert (Bill) Dunbar
Cromwell
Services to health and community
Cromwell man Bill Dunbar views his Queen's Birthday Honour as recognition for the organisation to which he has dedicated so much time, the Patients Aid Charitable Trust (Pact).
"It's an accolade for Pact and its trustees and staff, who are some of the best I've ever seen. The real strength of Pact is in the people. The staff who look after all our clients are the most dedicated I've ever worked with. They care so much for people, it's just incredible.''
Mr Dunbar, formerly of Dunedin, became chairman of the then Patients and Prisoners Aid Society in 1987. After that, the work the society did with patients was split from prisoners and Pact was formed to focus on the support of people with intellectual disabilities and those recovering from mental illness. Mr Dunbar played a significant role in making this an effective separation and became chairman of Pact in 1990, a role he still holds today.
Pact now supports more than 1500 people and employs more than 450.
Under Mr Dunbar's guidance, Pact has spread from Otago to Southland, the West Coast and Wellington. It has also expanded its services to help people with physical disabilities and addiction and gambling issues, as well as providing employment and budget services to families and troubled youth.
Mr Dunbar, who moved to Cromwell in 1999, has also been involved with Central Otago tree crop and olive growers' groups; he previously had a vineyard and grew hazelnut and olive trees.
He has also held offices with the Dunedin and Cromwell Rotary clubs and Cromwell Probus Club, and volunteers for Meals on Wheels and the Cromwell care and friendship group.
ONZM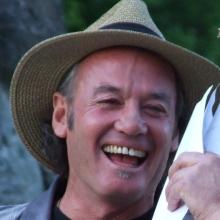 Alan John (AJ) Hackett
Christchurch
Services to adventure tourism
He was the man who proved it was safe to tie a giant elastic cord to your ankles and jump from a bridge; in doing so he introduced bungy jumping to the public and started a world-wide phenomenon.
More than 30 years later adventure tourism pioneer AJ Hackett has been honoured for his work in the adventure tourism sector.
Mr Hackett, who is understood to be overseas and could not be reached for comment, introduced the world to bungy jumping in 1987 when he threw himself from the Eiffel Tower, sparking international media attention and widespread interest.
Eighteen months later he and business partner Henry van Asch, of Queenstown, opened the AJ Hackett Bungy Kawarau Bridge site - the world's first fulltime commercial bungy operation.
Initially Mr Hackett did not anticipate bungy being the commercial success it was and thought he would make money doing one-off promotional jumps himself.
He pioneered stringent national safety standards for the activity, which have been used as a base for regulating the industry across the world, and during the past 20 years he has been dedicated to developing the AJ Hackett brand overseas and exporting bungy to Australia, Indonesia, Kuala Lumpur, France, the United States, Mexico and Europe.
David Thomas Higgins
Moeraki
Services to Maori
Upoko Runanga for Moeraki David Higgins never thought he would receive such a high honour for his services to Maori.
He was part of the team that took on the Crown and finished Ngai Tahu Whanui's settlement in the late 1990s - a process his ancestor Tiramorehu began in 1849 when he sent a letter of complaint to the governor of the day.
Mr Higgins was the Arowhenua member of the Ngai Tahu Maori Trust Board that lodged the Ngai Tahu claim before the Waitangi Tribunal in 1986. Mr Higgins was proud of the role he played and said Ngai Tahu had gone from strength to strength since its win.
"We built up a formidable team that presented the evidence. We did it because our ancestors expected us to do it.''
He was a key player in gathering much of the fisheries evidence that was presented to the tribunal and his efforts in leading the Ngai Tahu Fishing Company resulted in Ngai Tahu having a substantial financial base prior to the settlement of the iwi's claims with the Crown.
Mr Higgin's advice for any group going up against an adversarial power was to persevere, stay true to one's self and have a team of dedicated people.
In 2000 he was appointed as the Department of Conservation's Pou Kura Taiao for the Canterbury Conservancy.
Mr Higgins has recently retired as the Moeraki representative on Te Runanga o Ngai Tahu after two terms.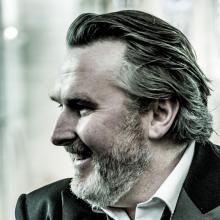 Simon O'Neill
Auckland
Services to opera
One of the foremost singers of his generation, internationally acclaimed tenor Simon O'Neill has been made an Officer of the New Zealand Order of Merit.
Despite a demanding international schedule, the former Ashburton man, acknowledged as "the Wagnerian tenor of his generation'', has shown a strong commitment to young New Zealand singers and musicians and regularly returns home to perform with the New Zealand Symphony Orchestra, Auckland Philharmonia and New Zealand Opera.
From Berlin, where he was rehearsing with Sir Simon Rattle, Mr O'Neill said he was "humbled to receive this great honour which puts me among esteemed company and provides heart-warming recognition from my country''.
An alumnus of the University of Otago, Victoria University of Wellington, the Manhattan School of Music and the Juilliard Opera Centre, Mr O'Neill said he had "wonderful memories'' of growing up in Ashburton and at his grandparents' home in Mornington.
He always dreamed of returning to Dunedin to study music at the University of Otago and did, in 1990.
One of his proudest career moments in music was playing second E flat bass tuba in the St Kilda Band when it won the 1992 A grade New Zealand Brass Band Championships.
MNZM
Jacqueline (Jackie) Marie Barron
Dunedin
For services to sports governance and education
So often part of the major workings of successful national sports teams, Jackie Barron has seldom taken credit for her work.
That is why she is filled with surprise at being awarded an MNZM.
"I'm very chuffed, and very grateful for all the men and women who have mentored and supported me to give things a go.''
Mrs Barron has been involved in sports management and governance for more than 20 years, including managing the Silver Ferns netball team (2005-2009) when it won gold at the 2006 Commonwealth Games, and the Black Ferns women's rugby team (2001-2005) when it won the 2002 Women's Rugby World Cup.
She has managed the Southern Steel netball team to win two national titles and managed the New Zealand under-21 netball team in World Youth Cup campaigns in 1996 and 2000.
She formerly held a community development role at Sport Southland (1997-98).
In 2013, she was appointed to the Board of Sport New Zealand where she is encouraging women in their sporting careers, and is a member of the respect and responsibility panel of the New Zealand Rugby Football Union.
Mrs Barron is the former principal of Woodford House (Havelock North), deputy principal of Gore High School and is now principal of St Hilda's Collegiate in Dunedin.
Prof Sally Brooker
Dunedin
Services to science
Being named as a Member of the New Zealand Order of Merit has come as a "lovely surprise'' for an internationally respected researcher at the University of Otago, Prof Sally Brooker.
The honour also provided "recognition of all the efforts'' of her research team, and "some very talented people'' had come through the group over the years, Prof Brooker said.
Her research and teaching career has been primarily based as a professor of chemistry at Otago University.
She was pleased to have been working in areas including sustainable energy sources and green technology, such as helping develop plastics that could be composted and recycled at the end of their life.
Prof Brooker's award-winning research, which has taken place in collaboration with scientists in New Zealand, Australia, Europe, the United States, and Canada, has focused primarily on the structure, design, and synthesis of innovative new metal molecules whose spin states could be controlled and changed.
Prof Brooker is the author or co-author of more than 185 research articles in peer-reviewed publications, has delivered 51 lectures at international conferences, and received several international fellowships.
Stephen Canny
Invercargill
Services to the community, governance and cycling
Stephen Canny was "surprised and shocked'' by the honour and gave credit to his "supportive family''.
"I been able to do what I've done because of my supportive family.''
The motivation for his actions was to "get the best'' for his wife Kathy, six children and five grandchildren, and province, rather than get an award.
The Venture Southland strategic and business projects general manager had contributed to the Southland community since the late 1980s.
The 59-year-old had led large-scale regional development projects including an initiative which brought broadband to 97% of Southland in 2002.
Another project was the aeromag survey, which provided sub-surface mineral and water data for the region.
He was associated with the Crops for Southland project which undertook field trials of more than 130 crops, assessing their suitability for local growing conditions.
Other projects involved topoclimate analysis, radio science and earth observation.
He has been involved with the establishment of Te Anau Medical Trust, the Waiau Medical Trust, the Hump Ridge Walking Track, the Locator Beacon Trust, the Otatara Community Centre, Southland Youth Adventure Trust and Borland Lodge Adventure and Education Trust.
He was involved in the establishment of the Southland Velodrome and was instrumental in attracting and hosting the 2012 Junior World Track Cycling Championships.
He was a member of Cycling Southland for 17 years, including seven years as president.
Tim Gresson
Timaru
Services to the law and sport
Timaru lawyer for the past 50 years,Tim Gresson, has been made an MNZM for services to law and sport, the latter including an appointment covering five Rugby World Cups and a multitude of judicial panels.
Mr Gresson was the Crown solicitor in Timaru for 33 years.
His involvement in rugby includes 45 years at local, national and international levels, both as a referee and administrator.
He was a New Zealand Rugby Board member from 1991 to 2002, South Canterbury Rugby Football Union board member from 1989 to 2001, and served as its chairman from 1990 to 1995.
As a member of the New Zealand rugby laws committee he was responsible for implementing judicial protocols for New Zealand and World Rugby for disciplinary procedures.
He has been chairman of the referees section sub-committee of World Rugby, chairman of the International Rugby Board judicial panel, and chairman of the World Rugby anti-doping judicial panel, and a member of the game regulations committee.
He has been a member of South Canterbury Rugby Referees Association since 1971.
Peter Hayden
Dunedin
Services to film and television
Peter Hayden says a Queen's Birthday honour is the icing on the cake after more than three decades telling "vital'' stories about New Zealand's wildlife.
Mr Hayden (68), of Dunedin, has been made a Member of the New Zealand Order of Merit for services to film and television.
The honour recognised a career that spanned 32 years at Natural History New Zealand, where he worked as a writer, director, producer and presenter from 1980, as well as working in film and theatre.
He was particularly proud of his role as a writer, narrator and occasional director for the long-running series Wild South, and co-hosting the children's show Wildtrack, which helped shape a new generation of conservationists.
Telling the stories of species such as the Chatham Islands black robin - once considered the world's rarest bird - and helping promote its continued survival was both "humbling'' and "frightening'', he said.
And to be recognised for the quality of his contribution by the Queen was also satisfying - even if he had to look up the meaning of the award, he said.
"I suppose it's a bit of a cliche, but it's good to be recognised . . . that you've done a pretty good job.''
Mr Hayden's career also included stints in China and Japan, after being appointed NHNZ's head of new projects in 2002, and later involvement in high-profile projects including for Animal Planet.
He left NHNZ in 2012 to pursue his love of the arts.
Dr Jill McIlraith
Dunedin
Services to health and women
General practice and sexually transmitted infection work are not the most "glamorous'' parts of medicine.
So it was gratifying to be recognised for work in those areas, Dunedin GP Dr Jill McIlraith said.
Dr McIlraith (63) said the honour recognised the hard work of her colleagues, too.
"I don't think general practice is seen as a very glamorous part of medicine, and I don't think sexual health is a very glamorous part of medicine, particularly the forensic sexual assault work.''
Dr McIlraith, for whom general practice was a "lifelong passion'', was a founding member of Aurora Health Centre, the first all-woman medical practice in Dunedin.
Dr McIlraith has worked in sexual health for more than two decades.
She serves on the Doctors for Sexual Abuse Care's 24-hour roster, as clinical adviser for Southern District Health Board's sexual abuse assessment and treatment service, and is clinical leader for the Sexual Health Service.
She has also been a presenter of sexual health education to numerous groups, including high schools, and Probation.
Dr McIlraith also holds governance roles in health.
Dr McIlraith moved from South Africa to Dunedin with her husband, neurologist Graeme Hammond-Tooke, in 1987.
Robin McNeill
Invercargill
Services to conservation
Mr McNeill was "surprised and delighted'' to be honoured.
"It's not something I expected.''
Mr McNeill (58) is an engineer who has a long history of advocating for conservation values and the public's right to access and use public conservation lands for outdoor recreation.
He was on the board of New Zealand Walking Access Commission and was president of Federated Mountain Clubs (FMC) from 2012 to 2016.
During his tenure, he was instrumental in FMC joining with the New Zealand Deer Stalkers' Association and Trail Fund New Zealand to form the New Zealand Outdoor Recreation Consortium.
The consortium has utilised the voluntary efforts of its members to help maintain public huts and tracks in remote and little-used locations on conservation land.
He was appointed to the Southland Conservation Board for 10 years and served as chairman.
Mr McNeill was elected fellow of the Institution of Professional Engineers New Zealand for his contribution to the application of engineering and technology in the community, both locally and internationally.
Thomas Vincent O'Connor
Invercargill
Services to boxing
When Tom O'Connor began volunteering as a boxing administrator, Floyd Patterson was heavyweight champion of the world.
That was 57 years ago and the Invercargill stalwart has packed a lot in to his association with the sport since then.
A life member of the Otago, Southland and New Zealand Boxing Associations, he has also has served as president of the Southland Boxing Association, as council member of the New Zealand Boxing Association, and president of Boxing New Zealand for six years.
His expertise in boxing extends to hands-on officiating as a qualified boxing judge and referee.
He is the patron and a life member of the New Zealand Referees and Judges Association.
Before receiving this honour, Mr O'Connor was recognised through several regional and national boxing association awards.
He was also named Southland Sports Awards Administrator of the Year, 2016.
QSO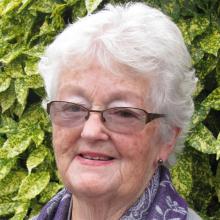 Deirdre Anne Jolly
Alexandra
Services to the community
Volunteering within her Alexandra community has been a two-way street for Deirdre Jolly, she says.
Mrs Jolly said she had enjoyed making a difference through her contributions, but had gained just as much.
"It's the knowledge one gains and the ability to help people . . . I've met some inspiring, marvellous people.''
Mrs Jolly has had a long community involvement through myriad organisations.
She first volunteered on sports, kindergarten and Plunket groups and then became the chairwoman of the Alexandra Council of Social Services (Acoss) in 1979, a role she still holds.
As Acoss chairwoman Mrs Jolly oversaw the establishment of various services, including the Citizens Advice Bureau and various employment, relationship, substance abuse and youth services.
She has played significant roles with Victim Support, budgeting services, Alexandra Community House and the Alexandra Blossom Festival.
She helped establish a branch of the National Council of Women in Central Otago and has had a long involvement with the Catholic church, at parish, diocesan and national levels.
She was also an Alexandra Borough Councillor, from 1977 to 1989.
QSM
Kenneth Frederick (Ken) Bradley
Te Anau
Services to conservation
Te Anau resident Ken Bradley got the retirement gift of a lifetime when he found out in April he had received a Queen's Birthday honour.
Mr Bradley (65) has arguably spent more time in the past 41 years working in the Fiordland National Park than at home - and despite officially retiring, he has no plans to stop.
"I still will be involved in various aspects of looking after parts of Fiordland for as long as I can walk, or crawl.''
He moved to Te Anau from Southland in 1967 and began working as a parks assistant for the Fiordland National Parks Board in 1976, thinking he would "take it on for a couple of years and have a look around''.
"But, a couple of years extended out to 41.''
During his time with the board - which amalgamated into the Department of Conservation in 1987 - Mr Bradley was involved with several projects and operations, including the development of the Kepler Track, which opened in 1988.
He was in charge of the Fiordland Great Walk tracks from 1992 to 2006 and also led key national projects, including the inventory process following the 1995 Cave Creek tragedy, which resulted in all Doc assets being recorded on a single, national database.
Mr Bradley developed and managed a large conservation volunteer network throughout the national park, was a founding member of the Fiordland Museum Trust and also helped with the development of the Robert Louis Stevenson Trail in Samoa in 2016.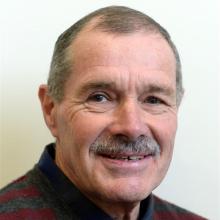 Bruce Didham
Dunedin
Services to the New Zealand Fire Service
Bruce Didham's Queen's Birthday honour has come as shock and surprise.
The former Portobello Volunteer Fire Brigade member said despite his long service with the brigade, he never expected such as acknowledgement.
"I'm obviously very delighted to receive it, but [it is] totally out of the blue.''
The 68-year-old joined the Waiwera South Volunteer Fire Brigade in 1983, before transferring to Portobello in 1985 after relocating to Broad Bay.
He remained at the brigade, including 15 years as chief fire officer from 1999 to 2014, until he retired two years ago as he moved to Mosgiel with his wife, Patricia.
Mr Didham was also a volunteer ambulance officer for many years before joining St John's career staff in 2007.
His desire to help others also led to him having a founding role in the establishment of Coastguard Dunedin.
He credited his wife and children for their support and flexibility over the years.
"My wife and kids were fabulous,'' he said.
Mr Didham was also an executive member of the South Otago Sub-Association of the United Fire Brigades Association for 13 years and was made a life member of the Otago-Southland Provincial Fire Brigades Association.
He was an executive member and was granted life membership of the New Zealand Fire Brigades Institute.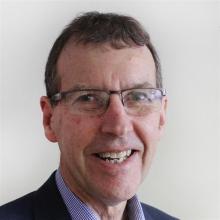 Brian Dodds
Balclutha
Services to healthcare and the community
One of the founding members of the Balclutha Hospital Support Group, Brian Dodds, of Balclutha, has been actively involved in the development and preservation of health services in the Clutha area.
As discussions were raised about the closure of Balclutha Hospital in the late 1990s, Mr Dodds became a founding member of Clutha Health Incorporated (CHI) which worked to build and manage a new hospital in the town.
Mr Dodds said he was lucky to have worked with some good people over the years.
"I hope it [the Queen's Service Medal] will reflect well on the projects I've been involved with.''
He was the interim CHI chairman from 1997 until 2001.
The Clutha Community Health Company Ltd was appointed by CHI in 2001. Mr Dodds became chairman and held the position for 19 years.
He was also a member of the Balclutha Health Services board.
Mr Dodds said he could not have done it without support of his wife, Pauline.
Mr Dodds hoped the honour he received would also acknowledge the work put in by other members of the board.
He has lent his accountancy and business skills to the Clutha district for 30 years.
He has been a trustee of the Clutha Community Mobility Van and the South Otago Nurses Trust Fund.
David John Finlay
Oamaru
Services to irrigation and sport
Despite a life-long devotion to irrigation and sport, David Finlay (79), of Oamaru, says being nominated for a Queen's Service Medal "came out of the blue''.
"When you're working hard at something ... you have your head down and you go from day to day thinking about things.
"You never think that someone's going to sing out to you `Well done','' Mr Finlay, who still works as a rural real estate agent, said.
Mr Finlay served for 41 consecutive years on the committee of the Lower Waitaki Irrigation scheme and company board.
In the 1990s he helped the North Otago Irrigation Company get off the ground.
"It's a pain at the start ... it's not easy, but for the community the benefit is quite enormous - forever.''
In 1976 he helped to develop Lower Waitaki Golf Club, where the golf course's irrigation was "way ahead of its time'', and he served as president for four years. He still marvelled at "the power of the community out there that built that thing''.
He was involved with North Otago Federated Farmers for a "very long time'' and served a two-year term as the meat and wool chairman.
Mr Finlay coached at the provincial and school level and held administrative roles for North Otago Rugby.
Richard Donald Madden
Dunedin
Services to music
A lifetime of musical endeavour has resulted in a Queen's Service Medal in the area of the arts Richard Madden (64) says has "always been my life''.
The head of music at Columba College said news of the honour came "as a bit of a shock''.
"I'm honoured and slightly embarrassed at it, really, but music's my passion. It's always been my life.''
Mr Madden joined the Royal Dunedin Male Choir in 1998 and has been conductor of the choir on a voluntary basis since 2001.
He has been involved with Dunedin's St Paul's Cathedral Choir in various roles since the 1960s, including as assistant director of music.
Being invited to join the choir 53 years ago, he said, was serendipitous.
"It's one of those seminal moments that happen to people that later on you realise was so significant.''
From 2007 to 2009 he was a member of the New Zealand Choral Federation board of governors, and has been an adviser to the Royal Schools of Music, undertaking short-term conducting roles with the Dunedin Sinfonia's Academy of Strings.
He has been a member of the auditioning panel of Dunedin Sinfonia since 2012, and musical director of Knox College Choral Scholars since 2005.
Mr Madden has written more than 50 choral compositions, some of which have been performed internationally.
William Kevin Moore
Twizel
Services to outdoor education and the community
For as long as he can remember Mr Moore has been involved in community sports, groups and committees but it was when he was in his 40s that he woke up one morning with the idea of setting up an outdoor experience course in the Berwick Forest, south of Dunedin.
"I saw the need for it in myself as much as anyone. I wasn't a very confident person, but it was really a combination of events that led to it.''
The combination of events were a need to get the youth off the streets, becoming a member of Berwick Forest Lodge committee and seeing the positive changes in several Lions club members who had gone on an Outward Bound short course.
Mr Moore suggested the Taieri Lions Club develop a similar course and together with his neighbour, Rob Urquhart, he created the not-for-profit confidence and skills-building Berwick Outdoor Experience (BOE).
The first course took place in 1991. Since then more than 1000 people have completed the eight-day course which focuses on team work, leadership, confidence and self esteem.
In 2002 the former shearer, dairy farmer, 4-Square supermarket owner, short-term foster parent and St John volunteer decided to move to his holiday home in Twizel to enjoy a quiet life and fly fishing. It was not long before Mr Moore was on committees and joined the Twizel Promotions and Development Group where he came up with the idea of starting a local newspaper.
Charles Morgan
Timaru
Services to the sport of wood chopping
When Charles Morgan took up wood chopping as a way to keep fit he never thought that 40 years later he would be honoured for his ongoing contribution to the sport.
The 66-year-old has been involved with the sport of wood chopping for more than 43 years, having co-founded the South Westland Axeman's Club in Haast before moving to Timaru.
"It was hard to get enough players down there [Haast] for a rugby team and we had a bit of a sports meeting over there, and wood chopping was the only sport that took off for some reason.''
Mr Morgan has been involved with the New Zealand Axemen's Association as well as with his local Canterbury branch and the Southern Axeman's Centre for the South Island.
An accomplished axeman and sawyer, Mr Morgan has represented Canterbury and New Zealand in both classic (over 50s) and veterans (over 60s) events on both sides of the Tasman.
As well as competing he has held various administration positions within the sport, including the voluntary positions as convener of handicappers for New Zealand as well as the primary handicapper for the South Island.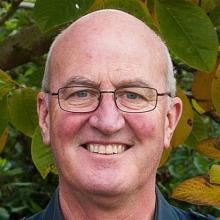 Michael O'Neill
Gore
Services to the New Zealand Fire Service and the community
Gore volunteer firefighter Michael O'Neill is overwhelmed by the recognition of his service in this year's Queen's Birthday honours.
Mr O'Neill has spent the past 35 years serving with the Gore Volunteer Fire Brigade.
In addition he has played a key role in teaching fire education and prevention to the next generation, by holding courses at local schools.
His service to the community has also extended to Anzac Day commemorations as the parade marshal at ceremonies in Gore and other rural districts throughout New Zealand.
The 61-year-old described the honour as "overwhelming''.
"I was in tears,'' he said.
He joined the Gore brigade when he was a young policeman on shift work.
"It was just about giving back and once I got into it, it was great,'' he said.
Spending time educating children on the importance of fire safety was particularly pleasing.
He had also been involved with the children of Gore through basketball as a coach and referee.
Frances Jean Scammell
Gore
Services to the community
Frances Scammell did not know whether to laugh or cry when Prime Minister Bill English wrote to her last month informing her of her QSM.
Although "thrilled'', she felt there were other people more deserving of recognition than her.
That seems unlikely given her record of service to a plethora of organisations in Gore since the late 1970s.
When asked what motivated her to give so much of her time, she said it was her way of helping others.
"You never know when you might need help yourself.''
Her regret was that her late husband, Bruce, who died last June and was also active in the community, could not share the news.
Mrs Scammell has had 18 years of involvement with the Gore and Districts Senior Citizens Club, including roles as secretary and kitchen convener.
A member of the Gore and Districts Motorcycle Club for 35 years, she has served as secretary and treasurer, as well as holding various race-day and event-related roles.
She has driven clients to medical appointments through Red Cross Community Transport for eight years. She has been the secretary-treasurer of Gore Gold Star for the New Zealand Fire Service, and has held other roles with the organisation over the past 20 years.
As a member of the Gore Daffodil Day committee for the Cancer Society for five years, she has been responsible for delivering daffodils and overseeing volunteers on collection days.
DSD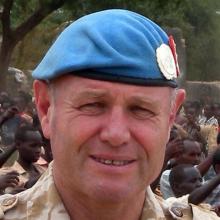 Brig Anthony Bryan (Ants) Howie
New Zealand Defence Force
Services to the New Zealand Defence Force
Brigadier Ants Howie NZM was seconded as the senior military adviser to the United Nations Political Office for Somalia (UNPOS) in September 2011, and was subsequently appointed as the senior military adviser to the United Nations Assistance Mission in Somalia (UNSOM) until 2016.
Brig Howie was a member of the defence sector reform unit which formed part of the larger Rule of Law and Security Institutions Group for UNSOM.
He built confidence and interacted regularly with the main supporters of security sector reform in Somalia, namely the United States, United Kingdom, European Union, United Arab Emirates, Turkey, the African Union Mission in Somalia (AMISOM), and with the African Union Peace and Support Commission in Addis Ababa.
As co-chair of the Defence Working Group, he successfully brought all Somali and international partners together to develop and agree to a single plan to support the Somali National Army and its joint operations with AMISOM against Muslim extremists.