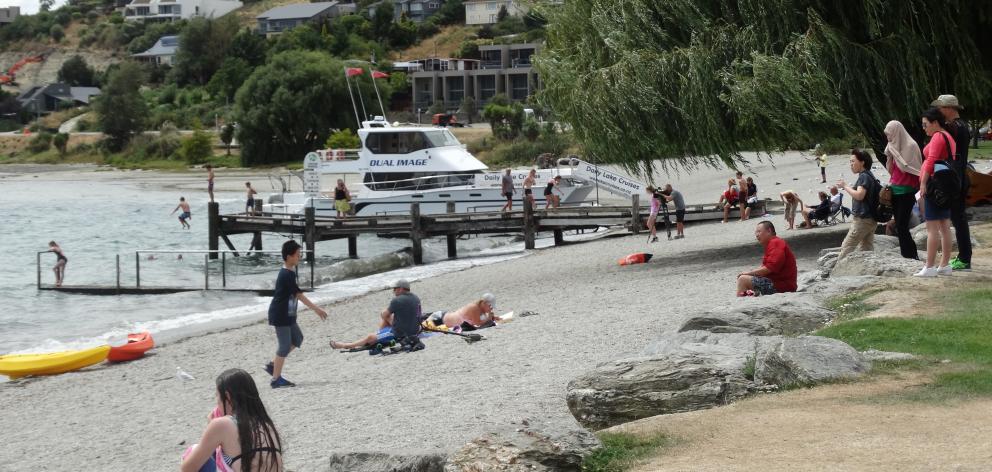 Some of the hottest temperatures the country has seen this summer will sear southern regions next week as a heatwave sends temperatures soaring as high as 34C for days on end.
Canterbury and North and Central Otago are set to swelter in intense heat throughout the coming week, when one of the country's most popular holiday spots, Wanaka, is expected to be in a meteorological heatwave.
Wanaka's golden run starts today, when the mercury is expected to hit 30C and continue to get hotter, reaching 34C on Monday. It is expected to remain above 30C on Tuesday. 
A heatwave is when the daily maximum temperature is higher than the average maximum by at least 5C for five consecutive days.
MetService forecaster Tom Adams said given Wanaka's average maximum temperature is 24C, the forecast highs over the next five days meant it would be in a heatwave.
Not far away, Alexandra is predicted to hit 35C on Monday.
Twizel is also tippd to feel the heat, with temperatures expected to reach 34C for three out of the next six days. The other days will be just a degree or two cooler but remain above 30C.
Even Christchurch is forecast to reach 34C on Tuesday.
Adams said light nor'west winds plus plenty of sunshine and high cloud were the ingredients for high daytime temperatures.
It would be hot and humid across most of New Zealand, but the foehn affect would push up inland high-country temperatures east of the main divide.
"We're going to break records for January," said Adams.
"It's looking to be the hottest on record."
Adams said North Islanders would also feel the heat thanks to tropical air pooling over the top of the country, bringing temperatures in the high 20s and low 30s.
In the central North Island, Taumarunui is forecast to have temperatures in the early 30s for five out of the coming six days.
However, for many northern regions stifling humidity would see temperatures barely drop between night and day.
Auckland is in for an increasingly hot and sticky run with daytime highs between 27C and 29C and most nights staying 20C or higher.
"The humidity will make it feel more uncomfortable further north," he said.
The hot run follows a scorching spell in early December when Christchurch sweltered for three consecutive days on 33C and 31C.
January is shaping up to be the hottest in recorded history.
Climate scientist Jim Salinger said if the average temperature for the month slides up just half a degree it may be the hottest month in recorded history.
The national average January temperature is 17.1C.
Before the coming southern heatwave the average was sitting at 19.3C making it the hottest ever.