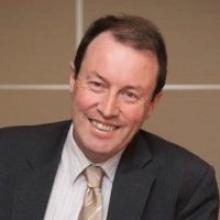 British universities are pointing to their New Zealand counterparts to justify pay increases amid a backlash against top salaries.
Threatened with a regulator crackdown, the Committee of University Chairs in the United Kingdom argued their vice-chancellors were underpaid compared with those in other countries, including New Zealand and Australia, The Guardian reported this week.
The average vice-chancellor salary in the UK is 280,000 ($NZ538,000).
A newly established UK regulator, the Office for Students, has proposed a plan for institutions to need to justify salaries above 150,000 ($NZ288,000).
''There is a sense in which some senior salaries have got out of kilter and there is a legitimate public concern about the levels of some of the salaries,'' chief executive Nicola Dandridge told the UK's education select committee, the paper reported.
A State Services Commission spokesman said yesterday New Zealand vice-chancellor salaries were not benchmarked against international comparisons.
Their pay was based on ''job size'', the spokesman said.
The commission did not respond to a question about why New Zealand university heads were paid more than British counterparts when New Zealand universities do not rank highly in international tables.
Five UK universities were placed in the top 25 spots of the 2017 Times Higher Education university rankings, in which Auckland University was the top New Zealand performer, in 165th-equal place.
Universities New Zealand executive director Chris Whelan said vice-chancellors faced tough challenges, and it was reflected in salaries.
''It's a much more complicated operating environment than it was even say 10 years ago.
''Funding has declined in real terms over that 10-year period.
''The more complex the environment, the more skilled leadership you do need.''
''Universities represent about 1.5% of total GDP turning over about $3.3 billion a year,'' Mr Whelan said.
The annual public sector pay report released this week by the State Services Commission revealed University of Otago vice-chancellor Harlene Hayne's pay increased by about $30,000 last year to more than $620,000.
The increase was put down to a ''job re-sizing'' but no rationale was provided.
An Otago University spokeswoman said Prof Hayne's salary was ''independently set'' and approved by the State Services Commissioner. It was comparable to similar roles in New Zealand, she said.
The Otago Daily Times has lodged an Official Information Act request with the State Services Commission for documents and correspondence pertaining to the re-sizing of the Otago role.