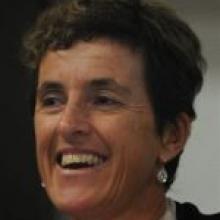 The efficiency of New Zealand's healthcare system was brought home to Dr Penny Andrew when on her recent Harkness Fellowship in the United States it took her nine weeks to see a health practitioner.
Dr Andrew, who is both a lawyer and a medical doctor, told about 50 people at a seminar in Dunedin this week, the cost of health insurance for the four members of the family during their year's stay was $US26,000, and it provided limited cover.
She tested the system once by trying to get a prescription.
Finding a general practitioner was not simple because 60% of primary care physicians (who do both community and hospital work) had full lists.
It was also necessary to find a doctor who met the requirements of the insurance company.
Despite her legal training, Dr Andrew said it took her about five days to find out how to find an approved provider.
When she finally saw a nurse practitioner, about 15 minutes of her 20-minute appointment was devoted to trying to convince her to have procedures such as mammograms and cervical smears, which she did not need.
Extra procedures meant extra money for providers.
Dr Andrew said she was charged $50 cash as a co-payment through a non-computerised system and left without a receipt.
She described the experience as "quite extraordinary" and the system as "scary".
Back in New Zealand, Dr Andrew, who lives in Auckland, said she managed to find a new GP within three days, which was "very impressive".
That was one of her lasting impressions of her stay in the US, and she had "come home to preserve what we have".
During her stint as a Harkness fellow in healthcare policy and practice, Dr Andrew was based in Boston, where she looked at how individual doctors' performance can be measured and used for quality improvement.
One of the findings from the raw data she gathered was that while there was much information being gathered on performance, doctors said they needed help using that data to improve their practice.