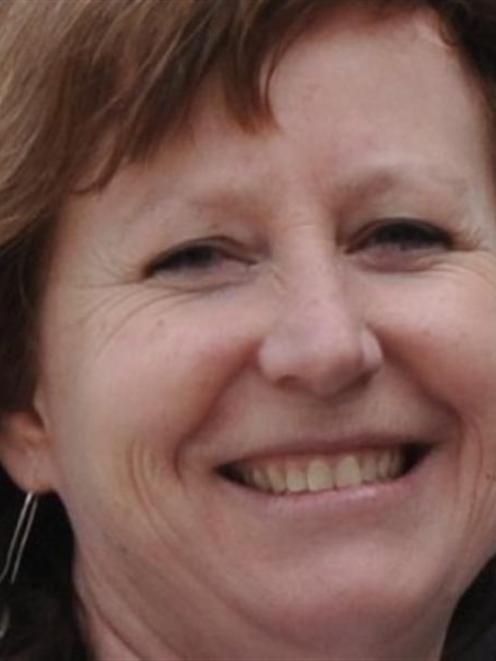 Dunedin South MP Clare Curran is one of five Labour MPs to have declined places on the Labour Party list, the others being Trevor Mallard, Ruth Dyson, Rino Tirikatene and Kris Faafoi.
At current polling of around 29%, Labour deputy leader David Parker is guaranteed to return to Parliament on the list, being ranked second behind leader David Cunliffe, who is expected to easily retain his New Lynn electorate.
Other MPs at risk of losing their jobs if Labour does not start to turn around the polls are two potential leadership candidates - Jacinda Adern, who may return depending on how many electorates are won, and Andrew Little, who is unlikely to win the National-held New Plymouth electorate, where he stood at the last election.
Clayton Cosgrove needs to win back the Waimakariri seat to make sure he returns to Parliament, despite being ranked sixth on the list.
Kelvin Davis, who dropped down the list at the last election, and only returned to Parliament after several others left, has a massive battle on his hands to remain an MP.
To return, Mr Davis, often touted as a future party leader, needs to defeat Mana leader Hone Harawira in Te Tai Tokerau.
Labour's list is made up of 30 men and 34 women, following a gender quota the party passed last year to ensure women were represented in Parliament.
The problem for Labour is sitting MPs, including the four not on the list, may win their electorates, forcing the list MPs further down the list.
List MPs only get back into Parliament after the sitting MPs, and return on the strength of the party vote.
Labour is on target to win 28 electorate seats, putting all of its top list candidates at risk if they do not win an electorate or the party fails to poll above 32%.
Ms Curran told the Otago Daily Times, which received the list by email before the MP, she was focusing on a strong campaign to retain Dunedin South.
''I'm 100% committed to the party vote around Dunedin and the region. My total focus will be on this campaign and that is behind my decision to withdraw from the list.''
At the last election, Ms Curran's majority was reduced in the electorate by National Party list MP Jo Hayes and National won the party vote in the electorate.
This time, the National Party has chosen Hamish Walker, one of its youngest candidates at 29, to stand in Dunedin South.
Returning south from Auckland, Mr Walker was born and bred in Dunedin and has family ties to the city stretching back 160 years.
Mr Tirikatene, the grandson and nephew of two former Southern Maori or Te Tai Tonga MPs, has made little impact in Parliament since 2011 and faces a stern challenge from Maori Party candidate Ngaire Button, a former deputy mayor of Christchurch.
Former MP Stuart Nash has opted to stand only for the Napier seat being vacated by National MP Chris Tremain and perennial Southern candidate Lesley Soper's chances of returning to Parliament rest on her winning Invercargill, as her name is missing from the list.
University of Otago political scientist Bryce Edwards said the list appeared to be a ''well crafted'' one which would keep the factions within Labour happy.
However, it did not seem adventurous, failing to bring in fresh faces to provide a new focus for the party.
''Labour has managed a list that doesn't allow them to get caricatured as political correctness gone mad but they've come up with something that doesn't look glamorous.
''Labour needs to avoid more bad publicity and it has missed the opportunity. The top 10 needs to be a game-changer and this list doesn't do that.''
Asked if he thought Labour would start polling higher closer to the election to allow more list candidates to be elected, Dr Edwards said Labour faced the same situation as National did in 2002 when people were more likely to move away from a party seen as not popular.