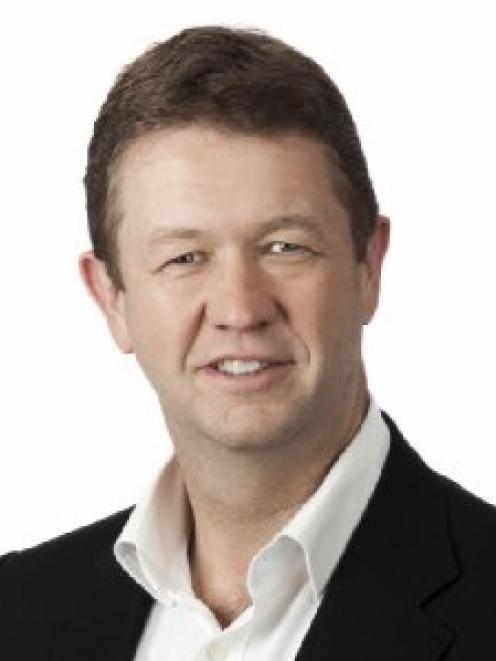 Prime Minister John Key has made his pick for the new leader of the Labour party.
He's told Newstalk ZB he believed David Cunliffe would be selected ahead of his potential rivals, although he was "not very liked by his caucus".
Labour's leadership team of Phil Goff and Annette King are expected to announce when they will stand down at a caucus meeting tomorrow - and at that meeting he's expected to provide a timeframe for the handover.
Yesterday Mr Goff said he took responsibility for Labour's low election result of 27 per cent, although he did not resile from the policy mix Labour put up and had put his all into the campaign.
Mr Goff would not confirm he would step down, but said his decision was consistent with previous statements that he would leave on his own terms.
Irrespective of the leadership, he said he would see out the term as MP for Mt Roskill.
"I have no plans to retire from Parliament."
Mrs King also confirmed she would stay on in the Rongotai electorate, saying the party did not need a series of byelections to fight.
The pair are unlikely to stand down immediately - some in Labour are wary of repeating the rapid handover from 2008 when Helen Clark left, although others believe a change should be made by Christmas to give a new team time to bed in. Ms King said there would be more time than previously.
Mr Key this morning told Newstalk the Labour Party was "in a bit of trouble, to be honest".
"What I can tell you is everything works proportionally in Parliament, they'll have less questions, less resources, less money for their leader's office.
"Everyone thinks [Winston] Peters will cause me problems, yeah in question time he'll spice it up a bit, [but] he'll cause Labour just as many problems as will the Greens, who will be much bigger and will be flexing their muscles.
"It is harder in that position, but in the end they will regroup, I'm sure. They've been around a long, long time, but it is a long, hard road for them."
Mr Cunliffe would not confirm if he would contest the leadership, saying he had not made any public statements about his ambitions "yet".
"I am taking soundings of colleagues but I'm not at the point yet where I'm going to make a public comment on it."
David Parker has been quiet about his challenge but when asked yesterday if he would rule himself out, he said no. He would not comment further, saying Labour needed to digest the election results first.
Mr Cunliffe said Labour had to work out how it could win the next election after the electorate had sent a very clear message to the party.
Mr Goff had run an "energetic campaign and did as well as could be expected of him. So I think he certainly goes out, if that's his decision, with his head held high.
"But that doesn't take away from the fact that the party does have to reflect on what messages the electorate was sending us and what we need to do to change in order to win in 2014."
It is understood he was talking to colleagues during the campaign to try to pick up support. Although he had considered running with Lianne Dalziel as his deputy, it is understood the pair have decided against it to try to secure a leadership team that would get wider support in Labour's caucus.
Labour sources say a Parker-Grant Robertson ticket is being considered - an option Labour's campaign strategist Trevor Mallard is understood to favour to provide a fresh face in the top two.
Mr Mallard would not comment other than saying it was "a bit premature to be running about talking about who's running on whose tickets".
Shane Jones has ruled himself out, saying it was "very unlikely" he would put his name forward as there were "a lot of other roosters" lining up to do so.
- Claire Trevett and Herald Online staff