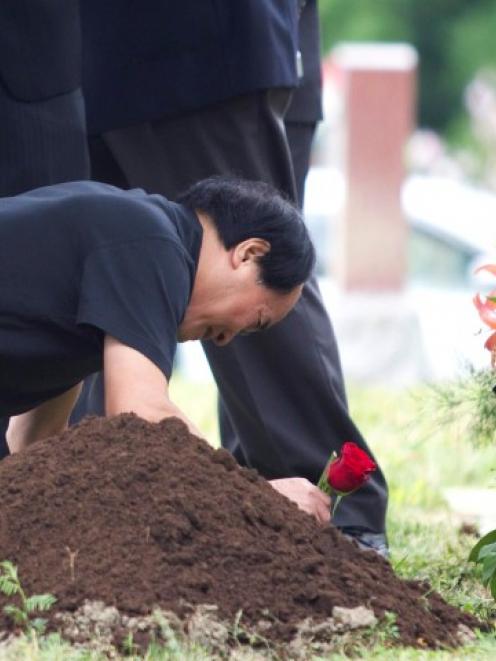 The family of a Chinese student killed in a Montreal murder that shocked Canada and the world remembered their son as the pride of their family and promised to set up a fund to help troubled youth in the French-speaking Canadian city.
Speaking after a short funeral service for Jun Lin, his mother, Zhigui Du, said her son's ashes will be buried in Montreal, because their son "loves this place so much."
Lin, 32, was killed in May and police believe that the murder is shown in a gruesome online video of a man stabbing another man to death before dismembering and defiling the corpse.
Lin's severed hands and feet were mailed to the offices of political parties in Ottawa and to schools in Vancouver, while other body parts were found in Montreal.
After a brief international manhunt, German police arrested Luka Rocco Magnotta, a small-time Canadian porn actor, who last month pleaded not guilty to charges of first-degree murder, criminal harassment, interfering with a dead body, mailing obscene materials and publishing obscene materials.
"His death was horrible, cruel, his life was taken," Catholic priest Henry Rodriguez told a small crowd that included many members of Montreal's Chinese community.
"We need to take this opportunity to turn this horrible situation into something positive that brings justice and peace back to his family and to our society," he added.
Lin's father, Dirang Lin, wept quietly in front of a red box containing his son's ashes. The family plans to stay in Montreal at least until the next set of court hearings for Magnotta in March.