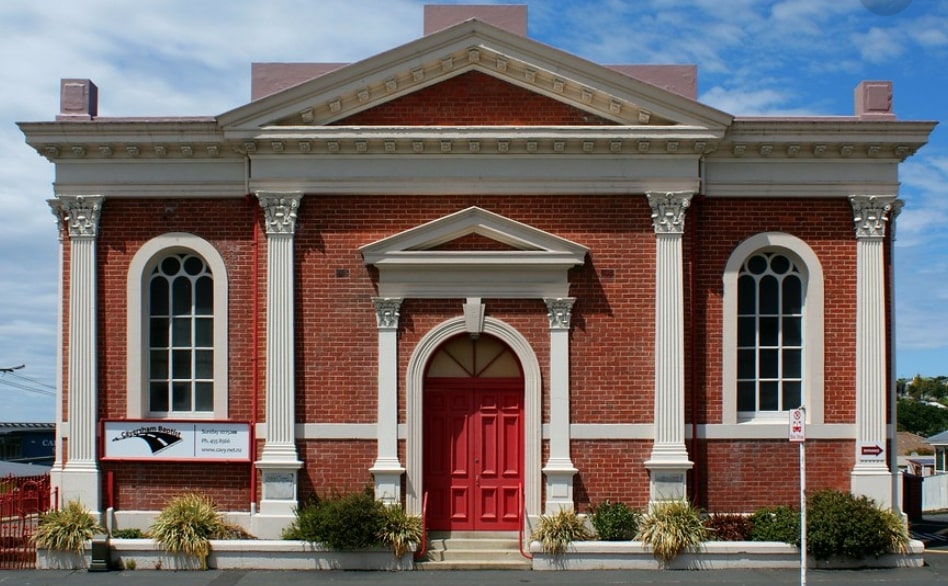 People and buildings. Dunedin people fortunate indeed to have a wealth of historic buildings preserved around us.
We have had many locals with the foresight to see the value of these buildings. In the historic stone frontages, our social history stands to remind us of the lives that shaped our past and established much of what we enjoy today. The buildings that are renovated and restored are often passed from one 'caretaker' owner to the next with a little ongoing history connecting those that occupy them. Yet our churches are different. Many of the communities gathered behind the familiar historic street fronts of our churches have roots that run deep back into our past. Families that continue to gather in these buildings can often see the family connections in the memorial boards gracing the walls. These buildings are more than mere stones and mortar to be preserved and be stewards of for the future. These buildings have a story of faith with roots stretching out into the local community and beyond.
Our church buildings in Dunedin have limited financial means to address things such as earthquake strengthening, unlike a commercial concern, (that can possibly look to recoup the cost of this). But in Dunedin, we do a fine job of honouring the past and restoring our buildings as a high priority. Caversham Baptist church has stood on the side of the South Road since 1907. It has seen soldiers sent to two world wars, consoled the families of those that did not return. It has stood guardian over countless weddings spilling out onto the street, Girls Brigade parades, mourned loss' and been a centre of gathering for the community, as it continues to do.
The current stewards of the church buildings have been advised that the historic frontage now needs earthquake strengthening. The choice seems to be before the congregation to strengthen the existing or to demolish it to see it replaced with a new building. Many in the community hope that the current church members decide in favour of preservation over modernity, as we are a city that values the social history that we are entrusted with and it would be tremendously sad to lose this old lady of a building that has stood for well over a hundred years. The cost of any repair should also have the tremendous value and depth of history factored in, whereas the cost of placement should be weighed with the greatest of care against what will be lost.
To see this building frontage strengthened to stand another hundred years in her current location would preserve a deep connection to the past that buildings in this city are valued for.
 - Deirdre Cooper