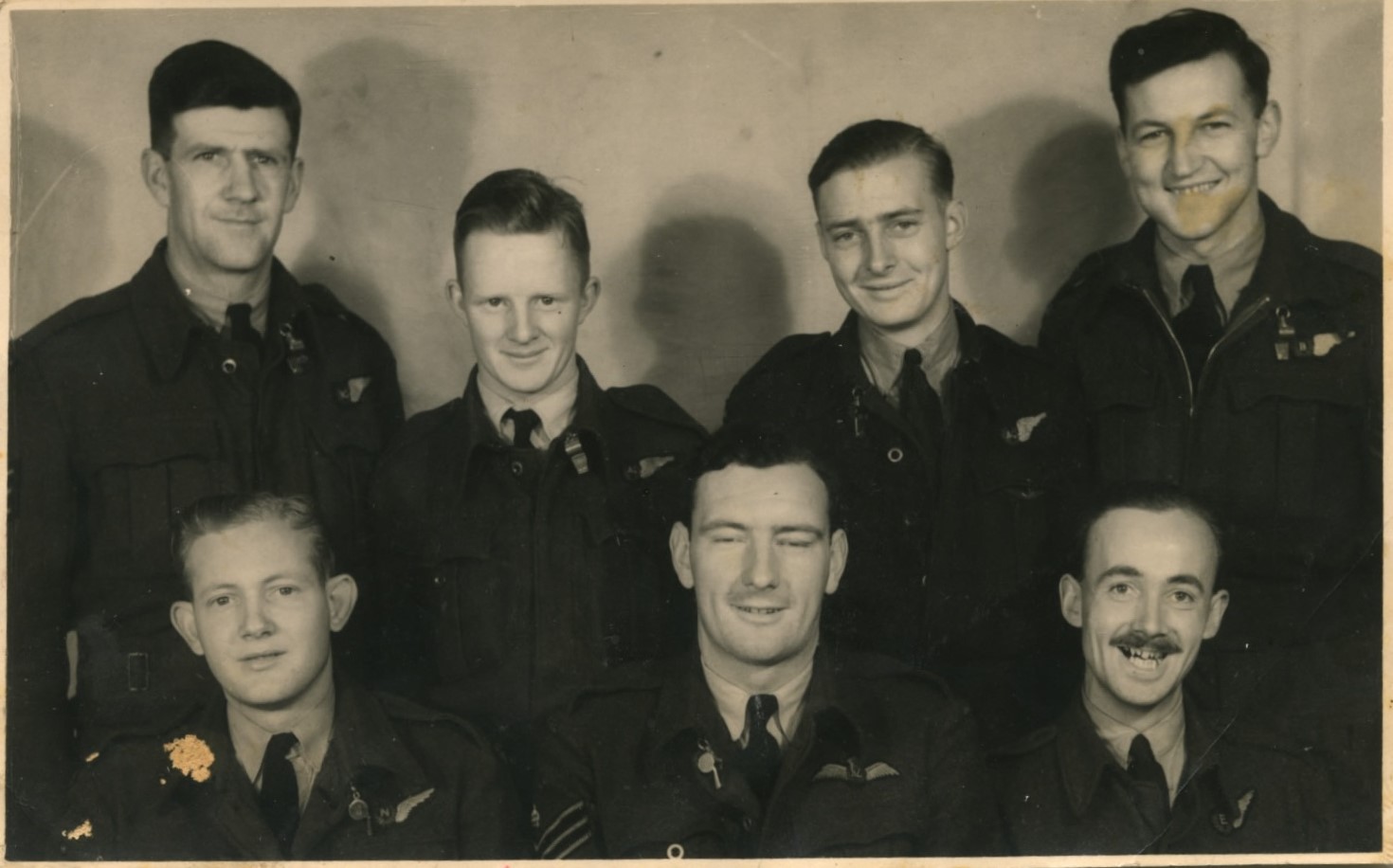 I'm trying to trace any family of a WW2 Lancaster bomber pilot, F/O John Daniel O'Driscoll, who sadly perished on a initialisation flight with an experienced crew on a raid at Saint Leu d'Esserent, V bomb site, 7/8th July 1944.
The crew that he would have started his tour with at 467 squadron had to find another pilot to start their tour of ops. That pilot was my father and they completed their tour with 619 and 227 squadrons. 
The daughter of crew's bomb aimer has sent me his wartime photo album and there are a few photos and letters that could be of interest to Johnny's family.
Johnny was the son of John and Margaret Ann O'Driscoll ( nee Collins) and the husband of Margaret Ellen O'Driscoll (nee Crawford) of Dunedin, Otago, New Zealand.
This a photo of Johnny seated in the centre with the rest of what became my father's Lancaster crew. Any assistance will be gratefully received. Thanks
 - Rob Mather