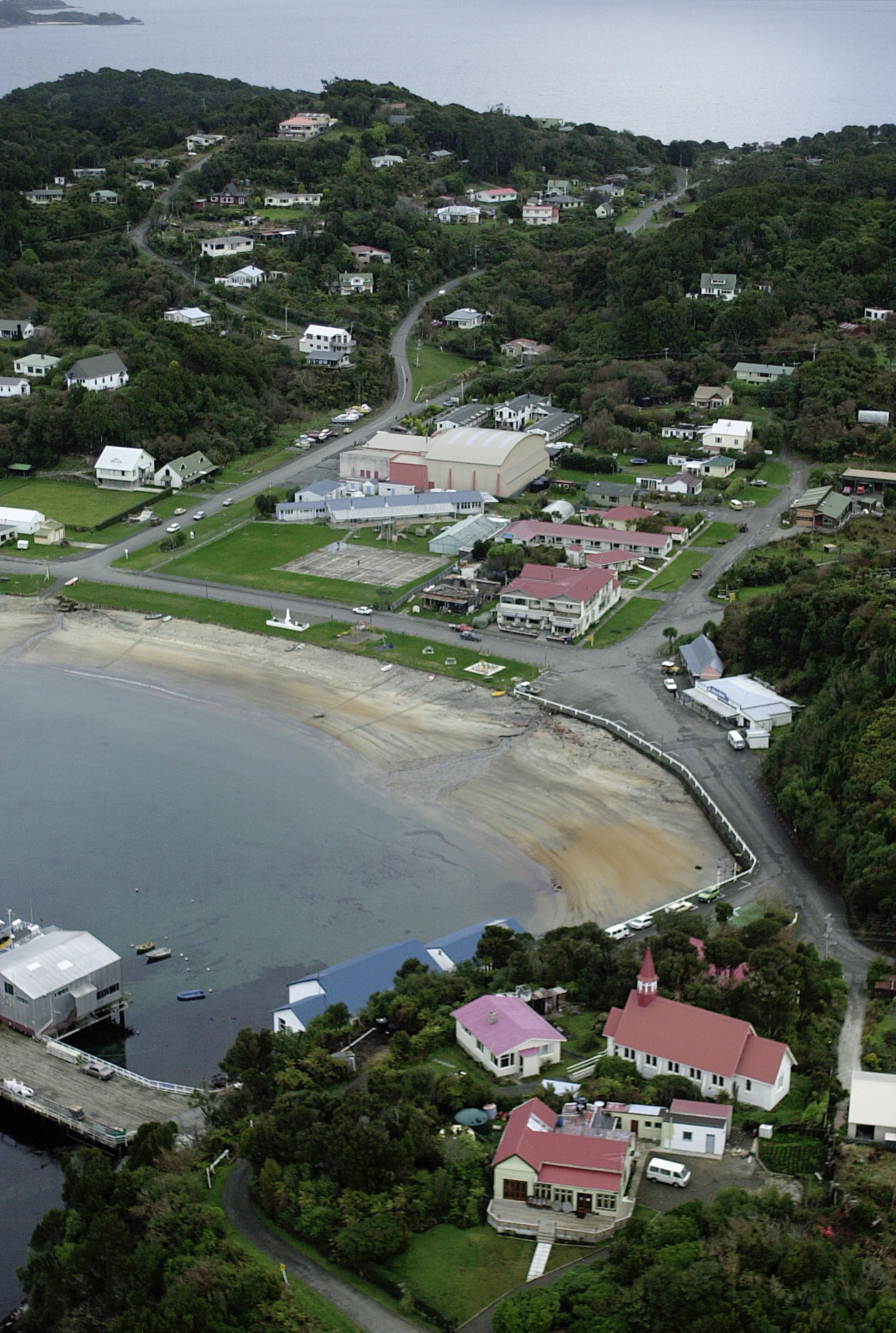 Not many parts of New Zealand can impose a visitor levy. The practicalities are too great.
Interests in Queenstown, for example, have for years sought a funding boost because of the strain visitors put on infrastructure and facilities. Those visitors are both the source of the area's wealth and a cost that a small ratepayer base finds hard to fund.
There has been a strong push for the likes of a "bed tax". Naturally, accommodation providers have been opposed.
Stewart Island/Rakiura authorities, with the island separated from the mainland by Foveaux Strait, on the other hand, have been able to impose a levy. Almost everybody comes via the ferry (from $85 one way) or by air (from $130 one way). Visitors have been charged $5 ($2.50 each way) via their tickets since 2013.
This has brought in about $1.3million over eight years. About $1.1 million has been spent on projects, the rest on costs for running the scheme.
Council-owned projects, the likes of jetties, walking tracks and signs, have taken 77% of money allocated. The rest has gone for infrastructure, operational costs and projects to other organisations such as Stewart Island Promotions, the Stewart Island/Rakiura Community Environment Trust, the Rakiura Heritage Trust and the Department of Conservation.
A council recommendation, to be discussed by a Southland District Council committee today, is for the levy to be tripled to $15.
Island views are split. Some operators fear an already expensive destination will be just that much higher.
For many, $10 extra matters little across the hundreds required to visit. For the budget-conscious, every dollar adds up.
One operator said the levy should not be used for visitor infrastructure but not for infrastructure that was already needed.
A council survey showed a majority of islanders supported an increase, but only to $10.
The council has prepared tables of work needed over the coming years and allocated visitor shares to this. Depending on that proportion, the levy should be $11 at the lowest to $30 at the highest.
Visitor numbers post-Covid have been remarkably strong. While cruise ship numbers — these passengers also paid the levy for their brief sojourn — have sunk, for now, tallies are still well above what they were 10 years ago. In the year to last June, the visitor tally was about 42,000.
The sense of adventure and exploration of this southern part of New Zealand is part of the attraction. The boom in tramping and the growing popularity of the Rakiura Great Walk (albeit eroded this season somewhat by reports of bedbugs in North Arm Hut) has contributed.
The bird sanctuary on Ulva Island is something special, and Stewart Island became a Dark Skies Sanctuary in January 2019.
Fishing has been a mainstay of the island's economy, well surpassed now by tourism.
When overseas visitors return, a stream, especially of backpackers, is expected to resume. Many of those visitors will already be paying the $35 International Visitor Conservation and Tourism Levy, which is supposed to help fund tourism amenities.
There is no doubt Stewart Island has unique attractions. The district council, on its behalf, also has that unique ability to apply a levy and should not abuse that power.
It is, naturally, a temptation, to use that authority to increase the tax on visitors to the island. Most people, including most tourists, may well feel some contribution is reasonable.
But they are already contributing to most of the island businesses through their spending. The Southland District Council could well increase its levy but should resist the urge to do more than double it.