James Cameron takes issue with conservation architect Jeremy Salmond on the proposed conversion of the St Bathans Post Office. Mr Salmond's views were summarised in an opinion page article (20.3.12) from the St Bathans Heritage and Environmental Preservation Trust.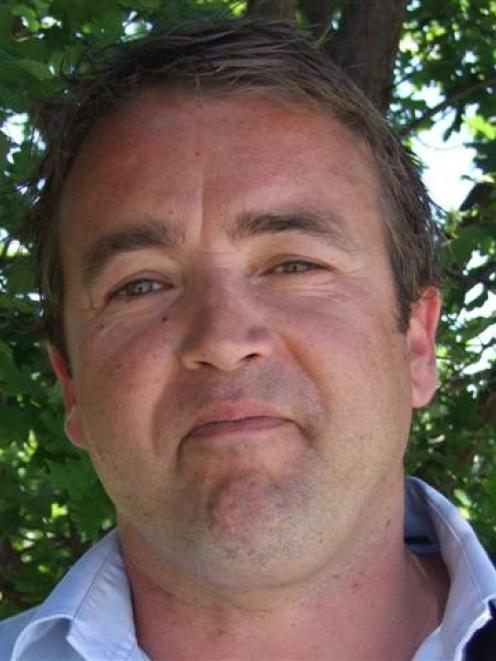 After receiving Mr Salmond's report on my application for the grant of concession regarding the St Bathans Post Office I find myself exasperated. Not only are Mr Salmond's facts wrong but I'm frustrated at having to repeat myself, having already submitted clear evidence which he (along with the St Bathans Heritage and Environment Preservation Trust) appears to be intent on refuting without fact or reason.
I will point out the errors in Mr Salmond's understanding and subsequent report herewith: I have noted the criticism throughout Mr Salmond's report towards me, the Department of Conservation, the Historic Places Trust and the protocols for concessions in place. These have been hugely successful in restoring and preserving countless listed buildings throughout Central Otago, not one of which has failed to be a success. I have already substantiated my own extensive specific experience successfully restoring listed buildings not only in Central Otago but internationally. This experience was accepted as more than adequate by Doc.
Mr Salmond would have done his apparent standing and experience more justice if he had carried out some research on me before making his comments on my experience and qualifications - of which all are incorrect and unsubstantiated.
Mr Salmond insinuates our views of "appropriate restoration" differ and refers to the proposal seeking to "strip away" the post office's authenticity.
I'm at a loss to understand what in fact Mr Salmond means. The restoration of the building (as with all Doc restorations) is at pains to preserve the building and everything salvageable within its walls. And it will do so.
How any of what is planned contravenes the New Zealand Charter for the Conservation of Places of Cultural Heritage Value (that Mr Salmond quotes) is not shown. The proposed plans do everything in fact to uphold this charter.
Mr Salmond refers to previous works carried out that have damaged the floorboards. I am yet again forced to reiterate (a statement detailed at the concession hearing regarding limited plumbing and electric work on the part of Doc to bring the building up to code) what I have already made clear previously: No building work of any disruption has been carried out on the building by me or any tradesperson associated with me. The floorboards Mr Salmond refers to were damaged long before I became part of the process from fitting a sprinkler system many years ago.
As with Mr. Salmond's unfounded accusation regarding the floorboards, I state there have never been any plans to remove the original public counters.
Mr Salmond states the use of fireproof paint should be rejected on the basis it serves no useful purpose and is "destructive of original surfaces". But, firstly, fireproof paint clearly serves a purpose. Secondly, use of paint and varnish in the proposal is restricted solely to those surfaces already painted or varnished. The ceiling , the principal area requiring fireproofing (according to professionally subscribed standards) is not original, having been reinstated in more recent years.
Mr Salmond makes numerous references to shortfalls in the plans.
He refers to "no specific ventilation" being proposed for bathrooms.
However, this particular proposal (at the concession stage) is simply a proposal. If granted, it will then progress to the detailing of plans for resource consent. As a standard inclusion of the building code, ventilation will naturally be incorporated.
I believe historical buildings must be preserved as considerately as possible but there must be a measured approach to balancing this and realistically meeting the requirements of the building code to ensure people's safety in experiencing historical places. This means preservation and protection requires being realistic about ensuring the buildings' longevity and viability.
• A decision is still pending on whether the Department of Conservation will grant a 10-year concession, leasing the St Bathans Post Office building to Cameron Accommodation Ltd, for the building to be developed and operated as commercial accommodation. A hearing was held at the Becks Hall in December for submitters to air their views and more evidence was filed last month.