Welcome back yet again, and welcome to what could be the coldest week of the year, if the forecasts coming out late last week and over the weekend come true.
I've been swamped with feedback about the New Zealand and South Seas International Exhibition of 1925-26, held in Dunedin on the reclaimed Logan Park.
Dawn Coburn, of the Middlemarch Museum, emailed on Friday with more tidbits about the big show.
"I recently spoke with my 102-year-old mother about the exhibition, as I knew she had attended it. Today's band photo prompted me to write.
"She probably went at least twice. On the first occasion, the Ngapuna (north of Middlemarch) school children travelled by train to Dunedin with their teacher. She also went with her Dunedin relatives, the King family.
"Her memories were mixed. Unfortunately, becoming unwell on a spinning ride resulted in her cousin having to deal with the consequences ...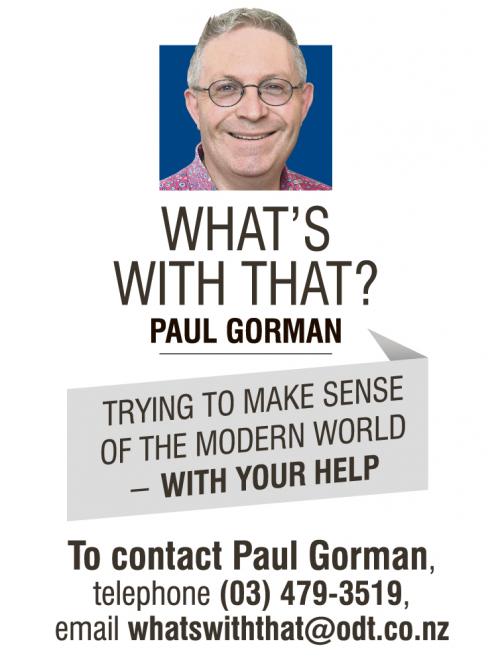 "However, a highlight was seeing a pipe band for the first time. My mother grew up in a strong Scottish culture — her grandfather being a bard of the Gaelic society in Dunedin for 40 years and the aforementioned cousin was a well-known Highland dancer, but to see a large Highland pipe band stood out as a new experience."
Dawn says she bought the  commemorative plate pictured today in a second-hand shop years ago.
Cathryn Morton, of Dunedin, also emailed a photo from the big event.
"I remembered I had this photo of my dad, the late Sam McClean, who is second from left in this.
"He, and his mates, would have been 19 years old.
"I'm intrigued by the standard of clothing they wore to this type of function. What would today's 19-year-olds wear?"
July 1939 snow
A few memories of the big snow are still drifting in.
Jack Struthers, of Mosgiel, says he was 9 and a Forbury School pupil when the snowfall gripped much of Otago.
"It was terrific. I lived in South Dunedin and we had drifts up to five feet high along the fences.

"Just overnight a startling and beautiful situation arose. The tram lines were so full of snow, they couldn't get through. So they used labourers to shovel snow from South Dunedin on to trucks.
"Those trucks dumped it on the playground for kids, on the corner of Macandrew Rd and Glasgow St. There were at least six piles there, each as big as a bedroom. We were climbing up and sliding down them, thinking they were like Mt Cook.
"Those piles lasted a while. I couldn't be positive, but they probably lasted a week or so."
Residential thinkers
Of course, everybody thinks they can do somebody's else's job better than they do.
Campbell Savage emails with an attractive offer in case Dunedin follows Christchurch's lead and starts looking for a "thinker-in-residence".
"I think most days, so I could make myself available to be the thinker-in-residence on a part-time basis.
"Some of my thoughts make me smile, and some of those I might be prepared to share for the edification and amusement of the residents of this majestic city.
"Is there a form that I can download to apply?
Sorry, Campbell. I'm still looking for it.Catherine Mann, of Cromwell, nominates Ruth Arnison, of Dunedin, as the city's first thinker-in-residence and goes a step further.
"I think" (crikey, not another thinker)
"Ruth is a living treasure with her 'Poems in the Waiting Room'.
"I read the bright yellow card of poems at the Dunstan outpatient clinic today — a welcome read that inspires, encourages and elevates one's thoughts.
"Please send that lady a bouquet."
Unfortunately, the WWT budget doesn't stretch that far, so I'm hoping this mention in dispatches does the trick, Catherine.
Speaking funny
A couple of legendary spoonerisms, supplied by Lou McConnell, to start your day off with a laugh.
Perhaps the most famous spoonerism was that of BBC announcer Lowell Thomas, who called British Chancellor of the Exchequer Sir Stafford Cripps "Sir Stifford Crapps".
The Rev William Archibald Spooner himself, no less, referred to Her Majesty  as "our queer old dean" instead of the more usual unspoonered version.
More funnies with words tomorrow.