The Otago and Southland New Year Honours 2016 recipients.
COMPANION OF THE NEW ZEALAND ORDER OF MERIT
Penelope Elsie Simmonds
Invercargill
Services to education, sport and the community
Penny Simmonds found out she had received a New Year honour from a letter that came ''out of the blue''.
It was back in September, she said.
''I just returned from work, and I got this letter. I had no idea what it was. I remember opening it and saying, 'oh my goodness'.''
The Southern Institute of Technology chief executive was instrumental in setting up SIT's zero fee scheme, which allows all domestic students to attend the polytechnic free of charge.
The scheme began in 2000.
''The community all got behind it and supported it, and put $7.25million into SIT to enable the zero fees scheme to start, and it's been going since then.''
It had proved to be an economic boon to Southland, Ms Simmonds said.
''It took our institution from 1400 [equivalent full-time students] to now around 5000. It's been a major economic initiative for Southland.''
Ms Simmonds is a busy woman. In addition to her role at SIT, she also serves as the president of New Zealand Hockey, helped develop various sports facilities in Invercargill, and is on the board of the Community Trust of Southland and Venture Southland.
But she thought the honour was most for the zero fees scheme - ''recognising the commitment of the staff at SIT''.
''I'm just very fortunate to be the chief executive.''
OFFICER OF THE NEW ZEALAND ORDER OF MERIT
Stephen Lewis Boock
Christchurch
Services to sport and the community
Stephen Boock might have been known for his ability to tweak the ball during his career as a left-arm spin bowler for Otago and New Zealand.
But he is delighted by the straight trajectory of New Zealand Cricket under his presidency as he reflects on his New Year honour.
Mr Boock (64) was elected to the presidency of New Zealand Cricket in 2012 after joining the board in 2002 and had one objective in mind when he took on the role.
''It's wonderful fun to have the opportunity to be president and hopefully in my time the cricket fraternity gets closer and closer together,'' Mr Boock said.
''That was the goal I had when I was first elected and I think it's been happening.''Starting out as a ''wee kid playing cricket all the time'', Mr Boock could not have imagined a New Year honour would come his way nearly six decades later.
''It was a real surprise,'' he said.
''Cricket has been my life - or a fair bit of it - so I suppose if you're in something for long enough, people see who you are.''
Mr Boock retired from first-class cricket after the 1989-90 season with 640 first-class wickets to his name - 74 of those in tests.
He operated Gardens New World with wife Heather from 1991-99, before moving to Christchurch to take over South City New World until 2006.
The Boocks are selling their latest supermarket, Northlands Pak'n Save, to his daughter and son-in-law in March, which ''opens new doors'', he said.
Mr Boock said the honour was more indicative of the success around him, rather than anything he had done himself.
''I'm really thankful to all the people who saw fit to nominate me - sometimes I don't see the fame in me that they do - but I'm really proud to receive the honour and I'm really grateful to everyone in my family who enabled me and empowered me to do the things I love.''
Mr Boock also served as the chairman of the Otago Life Education Trust during the latter stages of his time in Dunedin.
Prof Charles Franklin Wandesforde Higham
Dunedin
Services to archaeology
University of Otago anthropologist Prof Charles Higham says his New Year honour is the greatest he has achieved.
This ''wonderful'' outcome reflected ''very much a team effort'', Prof Higham (76) said.
''Without the assistance of many others, I would never have been able to have the interesting and rewarding time that I've had.''
His wife, Polly, had provided invaluable help in raising four children, and keeping the household running while he had undertaken fieldwork overseas.
He felt ''incredibly privileged'' to have been supported strongly by many people, including senior Otago University administrators, and by Thai people who had long contributed to archaeological work undertaken in their country.
Prof Higham was appointed as a lecturer in the Otago anthropology department in 1966, becoming Foundation Professor in 1968.
He spent the next 10 years heading a department which he expanded, and whose international reputation he developed.
He has directed archaeological research in Southeast Asia, and particularly in Thailand and Cambodia, since 1969 and is regarded as the leading authority on the region's prehistory.
His most recent research has concentrated on the origins of the civilisation of Angkor and in 2013 his research was voted one of the world's top 10 projects, at the Shanghai Archaeological Forum.
Also keenly interested in Maori prehistory, he was the only archaeologist to have delivered both the Wheeler and Reckitt lectures at the British Academy.
He has written several books, including Early Southeast Asia: From First Humans to Angkor.
A Fellow of the Royal Society of New Zealand (1992) and of the British Academy (2000), he also received the society's Mason Durie Medal and the academy's Grahame Clark Medal, both in 2014.
Prof Helen May
Dunedin
Services to education
Prof Helen May's 50-year career in the service of education has been rewarded with a New Year honour.
Her career began as a primary school teacher, followed by child care and tertiary teaching.
She is now a well-known researcher and historian in early childhood education, and is Professor of Education at the University of Otago.
Prof May was foundation Dean of the College of Education at the University of Otago from 2006-11, after the Dunedin College of Education was merged with the university.
Alongside her education career, she was also involved in advocacy and advisory roles for a range of early childhood policy initiatives, including improving the recognition, professional standards and qualifications for early childhood teachers.
She was involved in the establishment of the first industrial union for child-care workers, and was integral to the development of Te Whariki - New Zealand's early childhood curriculum, which is based around the idea of empowering children, and allows curriculums to be shaped by different cultural perspectives.
Prof May is president of the International Froebel Society, has presented widely at international conferences, and has published in history, curriculum and politics of early childhood education.
In 2010, she was made an Honorary Fellow of the New Zealand Educational Institute.
''As my career inches towards retirement at the end of 2016, I do feel humbled by this honour that recognises early childhood education,'' Prof May said.
''So much has changed and it has been a privilege to have been part of some roller-oaster politics that have involved many others.
''Attitudes and politics have shifted to the extent it became possible to become a professor of early childhood in a university. That still amazes me. And there is still much unfinished work.''
MEMBER OF THE NEW ZEALAND ORDER OF MERIT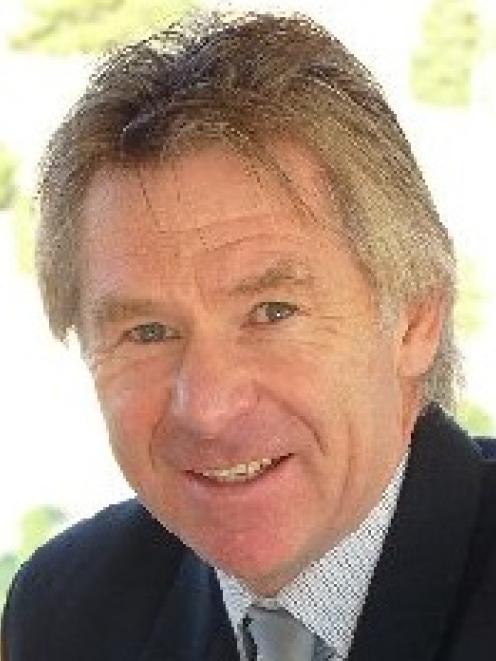 William Paul Allison
Cromwell
Services to sport
Sports administrator, commentator and athlete Paul Allison was surprised and proud to be included in the New Year Honours list.
Perhaps best known locally for his radio rugby commentary, which he has done for 24 years, Mr Allison (55) has been heavily involved with administrative boards including Sport Otago, Sport New Zealand, New Zealand Masters Games, Halberg Disability Sport Foundation, Winter Games New Zealand and New Zealand Physical Activity Ministerial Taskforce.
As an athlete, Mr Allison has won the Dunedin Harbour Marathon seven times and represented his country in the sport.
He won the Pacific Rim marathon in Long Beach, California, in 1993 and came 23rd in a field of more than 27,000 in the New York marathon the same year.
Mr Allison is still involved with the Halberg organisation and Winter Games boards and rugby commentary with The Radio Network.
''You reflect on it [the award] with a degree of pride that people feel like what you've done deserves to be acknowledged in some way,'' he said.
''All my involvement with sport has come through desire and passion and it's been the biggest part of my life.''
One of the highlights in his career was his contribution to the development of Sport Otago, where he was chief executive for more than 13 years, he said.
The organisation was now recognised as one of the leading regional sports trusts in New Zealand.
He was also proud of being on the Sport New Zealand Board for many years and for a long time being the sole South Island representative on the board.
Jodi Anne Brown
Dunedin
Services to netball
Jodi Brown says she is ''quite shocked'' to be recognised in the New Year Honours.
The 34-year-old retired from international netball in October, after amassing 61 caps for the Silver Ferns since her debut against Niue in 2003.
''The timing couldn't be better after retiring from international netball,'' she said.
''I had to sit back and think what it meant for a minute. I'm dying to know who nominated me or put my name forward so I can thank them.''
Mrs Brown was part of the 2003 World Cup-winning Silver Ferns, and also won silver medals at the 2007 and 2015 World Cups, and at the 2014 Commonwealth Games.
She has played elite domestic netball in New Zealand since 2002 for a bunch of teams, including stints with the Otago Rebels, Capital Shakers, Canterbury Flames and Auckland Diamonds in the defunct national championship.
Mrs Brown has played in the ANZ Championship since it was launched in 2008, including three seasons as captain of the Southern Steel between 2012 and 2014.
The shooter made 40 appearances for the Steel, scoring 626 goals - the fourth highest in franchise history.
She played for the Mainland Tactix in 2008 and 2009, before signing with the Waikato-Bay of Plenty Magic in 2010.
While Mrs Brown lives in Dunedin, she played for the Central Pulse last season, and will continue to play for the Wellington-based team next season.
''You don't play the sport to be recognised in that kind of way. You play it because you love it and want to give back to it,'' she said.
''It's a very special honour and a nice way to be acknowledged, but if I can continue to give back to netball the way it's given to me, it will be great.''
James Clarence Campbell
Masterton
Services to conservation
Jim Campbell is ''deeply humbled'' to be recognised for his long involvement and dedication to about 50 years' conservation work through habitat restoration and water fowl captive breeding and recovery.
Birds such as the blue duck, brown teal, grey teal and mute white swan have all received help from Mr Campbell though the years.
''Well I [am] very humbled,'' Mr Campbell (73) said of the honour.
''I've been involved in a lot over the years ... since I was about 25 years old.''I keep saying to people, pretty much everything I've been involved in is a team effort.''
A co-patron and former president of Ducks Unlimited since 1976, Mr Campbell assisted with fundraising and helped to create, maintain and restore the Sinclair Wetlands at Berwick, near Dunedin.
''My main [role] was to get a building built at the wetland, so Horace [Sinclair] could live there.
''I was basically supervising that.
''Mr Sinclair gifted the wetland to our organisation [in 1984] knowing that we were the frontrunners in the country for wetland conservation.''
Other wetlands he had put significant energy into were in the Wairarapa, Wellington and Manawatu regions. He had also created an 8.1ha wetland on his own property, which is covenanted by the QEII National Trust, of which he is a life member.
Mr Campbell had given support to New Zealand Forest and Bird and is a trustee of both the Henley Lake Trust in Masterton and the Mount Bruce National Wildlife Centre, to which he has given 25 years' service.
He would continue with conservation ''as long as I'm physically able'', Mr Campbell said.
Colin Hawke
Timaru
Services to rugby
Colin Hawke is ''thrilled, yet humbled'' to be recognised for his more than 40 years' service to rugby.
Mr Hawke (62) started refereeing in South Canterbury in 1972 and has been in charge of Ranfurly Shield challenges, Super rugby matches and refereed matches at two Rugby World Cups.''I'm surprised, thrilled, yet humbled to be named as a member of the New Zealand Order of Merit,'' he said.
''It's an honour and a privilege to be recognised for my services to rugby.''
He officiated his first international test in 1990 and went on to referee in the 1995 and 1999 world cups and, in 2002, was recognised with World Rugby's referee award for distinguished service.
''I hugely appreciate the support I have received, especially from family, friends, peers and colleagues over the many years of my rugby involvement,'' he said.
''At times, balancing the time needs with family, friends and rugby has been challenging - but ultimately, it's been most rewarding.''
Since retiring as an international referee in 2002, Mr Hawke has worked for New Zealand Rugby as the referees high performance coach.
In 2012, he became the part-time referee education officer for South Canterbury and North Otago after relocating back to Timaru from Wellington.
''It's great to be back here in South Canterbury, working with our referee team and South Canterbury Rugby Football Union - from where it all began.''
In 2016, Mr Hawke will be assisting with coaching the full-time referees of New Zealand Rugby.
Mr Hawke turned to refereeing after injury halted his playing career. He oversaw 175 1st-class matches, including 24 tests, 30 Super rugby games and 16 Ranfurly Shield challenges.
Jonathon Charles Wilfred Kirk
Waimate
Services to agriculture
Jonathon Kirk did not know what to expect when he received a letter from Government House and admits to getting emotional on opening it.
The 65-year-old Waimate farmer was ''absolutely amazed and quite honoured'' to have been recognised in the New Year Honours.
In 1998, Mr Kirk invented the K-Line Spray Irrigation System - a flexible pipe with a series of plastic pods housing sprinkler nozzles that could be towed behind a vehicle.
Previous schemes, such as the border dyke irrigation system, had been inefficient and often wasteful of water, he said.
He saw an opportunity to develop a low-cost option, particularly suited to farms that were not suitable for a centre pivot or travelling irrigators.
''Undulating terrain, unusual shaped paddocks, steeper terrain or lifestyle blocks ... it suits that sort of terrain,'' he said.''You don't have to change the physical structure of the farm.''
The K-Line system was later patented and taken over by RX Plastics Ltd and is now operating on farms around New Zealand and internationally, in the United States, Canada Australia, South Africa, Chile and parts of South America.
Mr Kirk's family has been farming in the Waimate area since 1920.
''I've always been a farmer, but I've always had an interest in engineering and, in particular, engineering to do with irrigation,'' he said.
''I also have an interest in the community schemes as well.''After the successful invention and introduction of the K-Line irrigation system, Mr Kirk, with brother Rob, established Kirk Irrigation, which is now overseen by Rob and wife Pam.
In 2002, Jonathon Kirk was approached to devise a plan on getting water from the existing Morven Glenavy Ikawai Irrigation Company to supply and irrigate the Waihao Downs district.
The community backed it, Mr Kirk developed plans, on a pro bono basis, and then Waihao Downs Irrigation Scheme was approved.
''We saw the potential, I did the original designs of it and together we got it off the ground,'' he said.
''It's taken a long time to get to fruition, but it's basically finished now.''
Construction began in 2015, to irrigate 23 farms, and water is expected to start flowing by March, which will have a significant impact on the district and open opportunities for a larger range of crops and increased production.
Today, Mr Kirk and son James operate three farms in the Waimate area, continuing an almost 100-year family involvement in the local dairy industry.
For Mr Kirk, a passion for water came with the territory.
''It's just always been an interest of mine - developing things to do with water - and trying to get water more affordable to farmers and more efficient for the environment,'' he said.
Julie Margaret Tattershaw
Gore
Services to senior citizens and the community
Julie Tattershaw was ''amazed'' when she heard of her New Year Honour.
Mrs Tattershaw (77) has been administrator of Parata Anglican Charitable Trust since 1971, which oversees the operation of Parata Residence for the Elderly.
In that time, the facility had grown to encompass 26 residential rooms, a daycare centre, a retirement village of 27 two-bedroom cottages and a meals-on-wheels service.
Last year, Mrs Tattershaw retired from the voluntary position as an adviser to the board of trustees of the Takitimu Charitable Trust for the elderly.
She has been involved with the Holy Trinity Church and the Gore Justices of the Peace Association, of which she was president in the late 1980s.
She has been a member of the New Zealand Society of Chartered Accountants and is a life member of the Institute of Chartered Accountants of England and Wales.
She has been an honorary auditor for a number of community organisations, including Eastern Southland Plunket Society, Gore Women's Refuge, Gore Women's Club and St Mark's Church in Riversdale.
She was the district inspector for Otago Southland for the New Zealand Law Society from 1985 to 2005. Mrs Tattershaw has coached and managed children's hockey teams, mostly boys.
''I did that for years and years.''She had lived in Gore since 1963: ''Why would you leave ... it's a good community, and I'm a great believer in community.''Small towns in New Zealand relied on community groups, she said.
MEMBER OF NEW ZEALAND ORDER OF MERIT HONORARY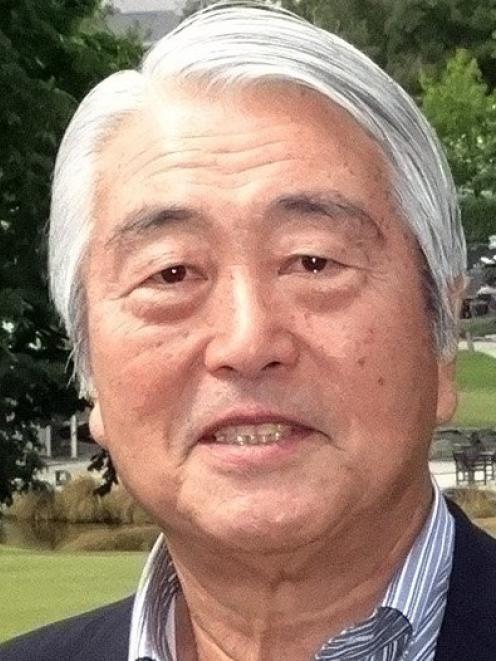 Eiichi Ishii
Queenstown and Tokyo
Services to New Zealand-Japan relations, golf and tourism
When Japanese businessman Eiichi Ishii first set foot on run-down Mill Farm, near Arrowtown, he was confronted by the body of a dead sheep.
But he was astonished by Queenstown's mountainous beauty - which he thought was ''hidden from the world''.
He set about changing that and established Millbrook Resort on the farm.
Now he is being honoured for his services to golf and tourism, as well as improving New Zealand-Japan relations.
Of his inclusion in the list, Mr Ishii said: ''I feel very honoured.''He is a Japanese citizen but New Zealand is a big part of his life.
For two decades he has visited Queenstown four times a year and he has applied for permanent New Zealand residency.
''I'm very much honoured to be recognised as a person who made some contribution to New Zealand - and that is one step towards being qualified to be a global citizen. That's the way I look at it.''
He added: ''My family loves New Zealand as well - not only my wife but two of my children and my grandchildren as well. I think they may love here more than they do Japan.''
Millbrook might never have happened.
It faced bankruptcy in 1990, three years after inception. Mr Ishii stepped in and became the development's guarantor.
Now the resort is on a roll.
This year it bought the neighbouring 66ha Dalgleish Farm, with plans to develop more homes and another nine-hole course, it is marketing its latest homes in an eight-home subdivision called The Pioneers.
Its manicured golf course already co-hosts the New Zealand Open tournament.
Following a new underwriting deal, from 2017 Millbrook will take turns hosting the final rounds of the prestigious event with neighbouring course The Hills, owned by jeweller Sir Michael Hill.
Over the years, Millbrook has hosted British royalty and United States President Bill Clinton during the 1995 Commonwealth heads of government meeting.
How does Millbrook today compare with his original vision?
Mr Ishii: ''This is exactly what I wanted to happen. I wanted to create a place where people can keep coming back and enjoy staying here and enjoy, maybe, playing golf, tennis or skiing.''
COMPANION OF THE QUEEN'S SERVICE ORDER
Judge John James Dashwood Strettell
Queenstown
For services to the judiciary
Judge John Strettell's honour goes beyond a personal acknowledgement.
He believes it ''recognises the way in which the district court has gone up the ladder and is now a really important part of the judicial system''.
Judge Strettell (65) has had a long career at the district court, serving as a judge for 24 years and taking up various responsibilities.
He served the southern region for five years as the administrative family court judge.
For more than seven years, he was the executive judge - which involved administration for the district court judges for most of the South Island. He also served as chairman of the supervising committees of both the Salvation Army Bridge and Nova Lodge programmes.
Judge Strettell has mentored and overseen the training of many judges.
He was selected by his peers to be part of the district court support panel - a group of judges who support other judges on a confidential basis.
He has presented papers to the Australian Family Law Conference, the Unesco Commonwealth judges' conference and various family court judges' conferences.
Following the introduction of the Relationship Property Act 2001, Judge Strettell also found time to lead Family Court judge seminars.
Of all his achievements, his biggest was ''hopefully giving people that came in front of me a fair hearing''.
Although he is officially retired, Judge Strettell is still doing some court work while living in Queenstown.
THE QUEEN'S SERVICE MEDAL
Kenneth Gordon Davidson
Otautau
Services to the community
Ken Davidson was ''surprised, but honoured'' to have been recognised in the New Year Honours for his contribution to the Southland town of Otautau.
Over the 51 years he had lived in the town, Mr Davidson (77) he had contributed to the town in many ways, including helping build sports facilities.
His desire to help was born out of a passion for what he called a ''nice quiet, peaceful, little town'' and he was glad to have made a difference.
''We have some of the best sporting facilities in Southland, for a wee town.''
A bridge builder by trade, Mr Davidson assisted with the building and ongoing maintenance of the local swimming pool, the laying of tennis and netball courts and the construction of the netball pavilion and the Otautau Combined Sports Complex.
In retirement, he continued to perform general maintenance duties for the township, such as unblocking drains, clearing grass from gutters and planting trees and shrubs. He instigated, built and helps maintain the floodbank walkways within the township.
He spent many years as a coach, manager and selector for the Otautau Rugby Football Club, of which he is a life member.
He also managed, selected and coached Western Southland rugby teams of all grades for eight years and has been on the committees of Otautau Rugby, Western Rugby, Southland Country and the Southland Rugby Union for many years.
He served as mayor of Otautau in the late 1970s and served on the Wallace Community Board from 1989-98 and 2004-13.
Mr Davidson is a member of the Otautau Community Board and has served a total of 37 years on local bodies.
Judith Ann Faris
Alexandra
Services to music and the community
When Judy Faris was told she was being recognised in the New Year Honours, it made her remember her years in music.
However, she did not want ''a lot of fuss'' to be made of her accomplishments.
Mrs Faris played piano for the Royal Dunedin Male Choir for 27 years.
In 1980, she accompanied the choir while it played in front of the Duke and Duchess of Kent during the couple's New Zealand tour.
She is the only woman to have received the choir's greatest honour, the Golden Lyre, which she was awarded in 1990.
From 1994 to 2004, she was the musical director, accompanist and conductor for the Alexandra Central Singers Choir.
She also accompanied many opera and classical singers and helped raised thousands for various disaster relief concerts.
She said her biggest accomplishment was teaching children.
She trained hundreds of children in singing and piano in both Alexandra and Dunedin.
Now, she has some private pupils as well as teaching singing at Alexandra's Terrace School.
Music was passion at an early age for Mrs Faris, who began playing piano at the age of 5.
She attributes this love to encouragement from her musical parents.''They were both singers. They used to sing on National Radio.''''We always had music in the house.''
Mrs Faris was recognised for her contribution to the wider community alongside music.
She was on the fundraising committee for the Friends of Dunstan from 2002-13, and helped raise money for new Dunstan Hospital.
Dr Cecilia Casware Smith-Hamel
Timaru
Services to mental health
Dr Cecilia Smith-Hamel (49) did not believe it when she found out she had been honoured for services to mental health.
''It was very strange because it's not often you get a letter from the Queen or Parliament,'' she said.
''I was totally overwhelmed and didn't believe that people would take time out to think about the little person, I guess.''
After initially putting the letter away thinking it must have been a joke, the recognition sunk in.
Dr Smith-Hamel has worked as a consultant and clinical director across Canterbury and South Canterbury district health boards for more than 23 years, having graduated from the University of Otago with bachelor of medicine and bachelor of surgery degrees in 1990.
She started training in 1992 and graduated from the Royal Australian and New Zealand College of Psychiatrists in 1999.
For the past five years, Dr Smith-Hamel has been clinical director at the Timaru mental health service, where she has worked for 10 years.
She is credited with developing the service into a centre of excellence.''I think I do the job that I'm paid for,'' she said.
''The responsibility of the role is providing the best service to the community.
''You try to make improvements to make sure the journey for a patient is as easy and effective as it can be.
''We have developed a great team here; it's certainly not just me.''
The best improvement made during her time as clinical director was the development of a ''single point of entry'' for all patients, she said.
That meant anyone could seek treatment at the centre and no formal referral was needed.''There is very good access to good care.'' Dr Smith-Hamel has also served as a consultant and researcher at the University of Otago since 2000.
Janet Grace Tucker
Port Chalmers
Services to the community
Port Chalmers identity Jan Tucker says she has a smile on her face after a lifetime of community service was capped with a New Year Honour.''I feel pretty humble about the whole thing,'' she said.
Mrs Tucker (75), a former teacher of 35 years' experience, later spent 17 years as member of the Chalmers Community Board - including the last 15 as its chairwoman - before stepping down in 2013.
She championed many issues while on the board, including the renovation of the Port Chalmers Town Hall, the retention of the town's swimming pool, and the continuing development of the shared pedestrian and cycling pathway beside State Highway 88.
And, despite deciding to step down from the board, Mrs Tucker remained a long-serving member of Keep Dunedin Beautiful, including acting as its chairwoman since 2006, and a board member of Keep New Zealand Beautiful.
She was also active in Bowls Dunedin, and remained on the board, as well as being a former chairwoman of the now-defunct Caledonian Bowling Club.
She remained a founding member of the all-volunteer Port Chalmers Information Service, which catered to cruise ship passengers visiting Dunedin, and was a former Lions Club member and Meals on Wheels driver.
Mrs Tucker said the arrival of a letter from the Governor-General's office, informing her of her QSM, was ''a lovely surprise''.
''I feel very honoured. It does mean a lot to me personally. What I did, I certainly didn't do looking for an award.
''People in this community are so thankful when you do things for them, or come and be part of what you're doing. Work done in this community is very satisfying.''
But the award also recognised the good work of the organisations she was part of, and the people she worked alongside, Mrs Tucker said.
''I'm pleased that the recognition is given to them as well.''