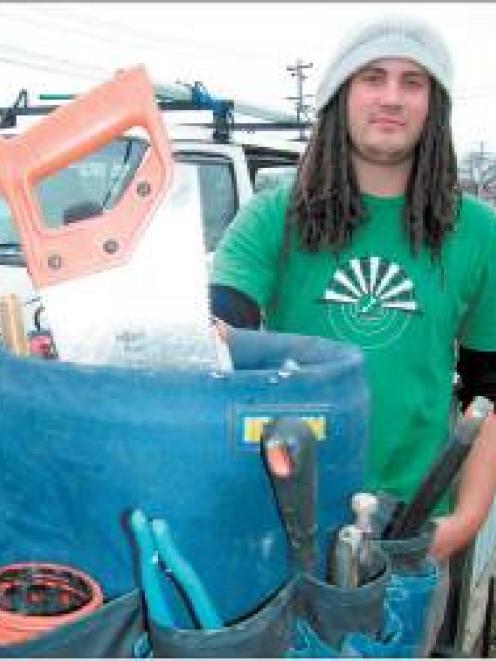 Apprentice plumber Sam Mitchell is pretty good at keeping his cool.
The 21-year-old Alexandra man recently won the plumbing section in the Otago regional final of World Skills New Zealand - a work skills competition aimed at measuring excellence.

He has worked for Foley Plumbers Central Ltd since April 2004 and hoped to complete his apprenticeship by the end of this year.
The competition involved four different plumbing projects and he had from 8am to 5pm to complete the tasks.
''You got all the materials you needed at the start of the day and, if you mucked anything up, you had to go and get extra bits and pieces,'' Mr Mitchell said.
''Other people were going up to get more materials during the day but I didn't need any, so I knew that I was going okay.''
He is eligible to attend the national final of the competition in Wellington later this year and the top competitors from that event will attend the world final in Canada next year.
Entrants in the Otago event had to be in a training scheme offered by an approved provider, such as an industry training organisation, or have completed one.
Brian Foley, director of Foley Plumbers, said Mr Mitchell was well respected by all the customers and builders the company worked for.
''He has a mature head on young shoulders and has the ability to succeed in anything he tackles,'' Mr Foley said.
''He's a valued member of the team.''
Mr Mitchell said although the contest was '' a bit stressful'', with judges keeping on eye on how the competitors worked, he had enjoyed the challenge.
Plumbing appealed to him because, ''you're always doing something different. It's never the same.''
''And I like the problem-solving aspect of it.''
World Skills New Zealand is a charitable trust, established in 1986, aimed at raising the standard of skills training in this country. The competition covers a wide range of trades from automotive technology, through to carpentry, joinery, welding and fitting.