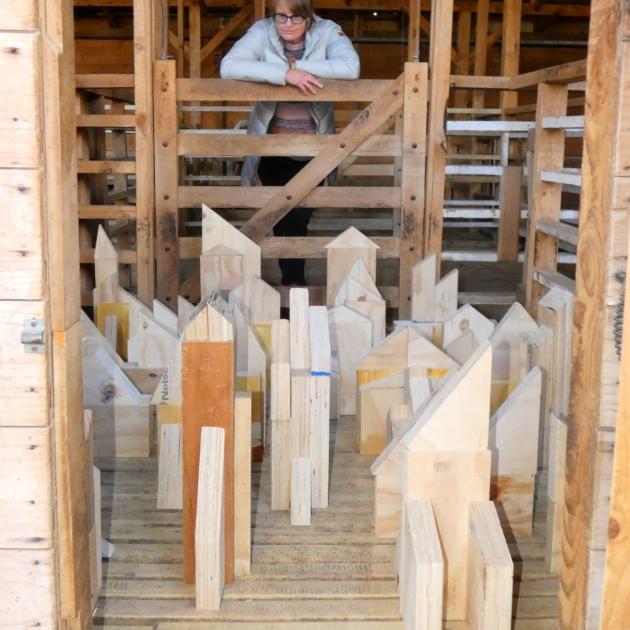 Bannockburn artist Odelle Morshuis peers over the fence at a town of wooden houses filling an empty sheep pen at Cairnmuir Station Woolshed during the Artists of Bannockburn exhibition on Saturday.
Her installation was a "play on what is going on in the region'', Mrs Morshuis said.
Composed of offcuts from the construction industry, the piece aimed to "create a discourse'' about the level of development taking place.
While preparing for the exhibition she observed the empty sheep pens in the historic woolshed and had the idea to lay out one of the pens like a small town.
The subtle message was pertinent to the region - "not passing judgement, it just is''.
Mrs Morshuis was one of many local artists showing their works over the weekend at the exhibition taking place as part of arts festival Across the Bridge - Bannockburn.