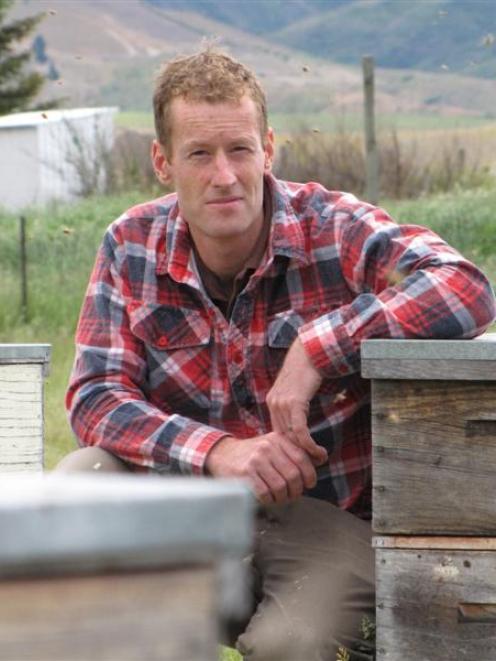 A cold, wet and windy November has made life difficult for southern honey bees and their keepers.
Not only are bees less enthusiastic about going to work in temperatures below 14degC, the thyme they normally feed on at this time of year produces less nectar at temperatures below 19degC.
With the wind blowing off fresh snow on the mountains around Queenstown and Wanaka last week, the best temperature Alexandra could provide on Friday was 14degC.
Tim Wood, of the family-owned Lindis Honey company at Bannockburn, told the Otago Daily Times that while September and October - when fruitgrowers needed bees for pollination - had been ''quite normal'', he could recall only a couple of Novembers as cold in the past 20 years.
''The weather's been terrible for our thyme crop but the good thing about it is we've had plenty of rain, so the countryside is looking good for the main crop - vipers bugloss and clover.''
Asked if the damp soil was ''money in the bank'' for later, Mr Wood said: ''You can never count on it until the honey's in the drum.''
Lindis Honey has 3000 hives through Otago and the West Coast and produces about 200 tonnes of honey a year.
Mr Wood said while their hives were having to be fed with sugar syrup during the cold spell, the cold weather was not just a Central Otago problem.
Further south, muddy paddocks were making it difficult for beekeepers to get to hives, and in coastal areas of Otago in particular, beekeepers were feeding bees.
Mr Wood was hoping for better weather this week.
This summer will be the fourth since the varroa mite was confirmed in Central Otago and Mr Wood said the parasitic mite had led to a ''huge'' cost increase for beekeepers, amounting to about $50 per hive per year.
Even then, hives tended to be ''not as strong'' as before the mite's arrival, he said.
''It affects the matings of the queens as well because the varroa mite targets the drone bee, which is the male bee. The quality of the drone bees isn't there.''
And because the mite had wiped out all the wild bees, the genetic diversity of bees had also declined.
Despite the issues facing beekeepers, the market for their product was extremely buoyant.
While manuka honey was ''everyone's favourite'', Mr Wood said, there was strong demand for other New Zealand varieties.
''China's consuming just huge amounts of honey from New Zealand.''
New Zealand beekeepers have 507,000 hives this year, 55,000 more than in 2013.
The Otago-Southland region had about 50,000 hives in 2013.