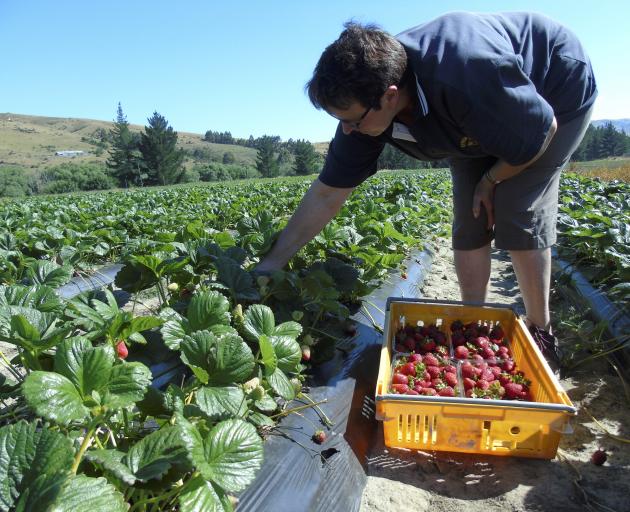 Berry lovers should eat their strawberries now, because there might not be many left at Christmas.
Central Otago berry growers, like peony growers, as reported in the Otago Daily Times yesterday, are having a particularly early strawberry season this year.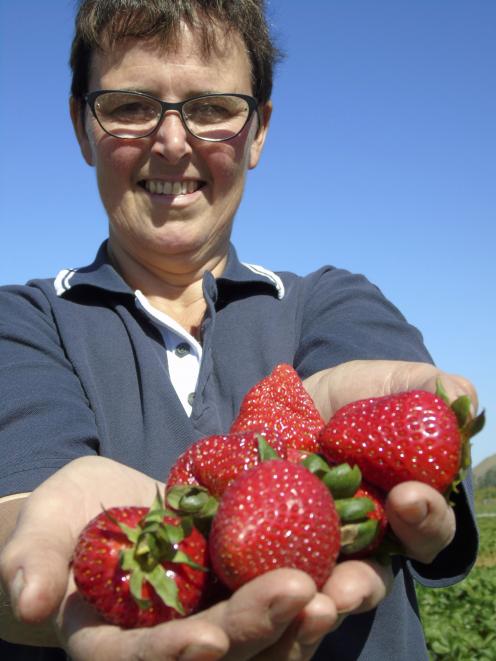 Ettrick Gardens owners John and Heather Preedy said it was the earliest they had seen strawberries in the 37 years they had been there.
Mrs Preedy said they began picking on November 3, 10 days earlier than normal.
''We're at the peak of the first pick for strawberries.''
The growth was due to a warmer spring and lack of frosts, which was similar to the peony season trend.
They expected to start picking raspberries at Ettrick, in the second week of December.
She expected strawberries to be finished before Christmas, but there would be raspberries and boysenberries and blueberries ''might sneak in before Christmas''.
Berryland owner Bill Patrick, of Roxburgh, had been picking strawberries for about three weeks, the earliest in 12 years at the farm.
''We were probably seven days ahead when we started. It's just a milder winter and an early warm spring.''
He expected to finish picking strawberries just before Christmas and start picking raspberries in just under two weeks.
But he said plans could change if the weather stayed warm.
Mr Patrick could not provide picking start dates for his boysenberries, tayberries and marionberries, but said everything was about seven days ahead of their normal schedule.
The berry season ends in May.