Central Otago apple growers are expecting a record year as increased production, improved quality and expansion into the Asian market bear fruit.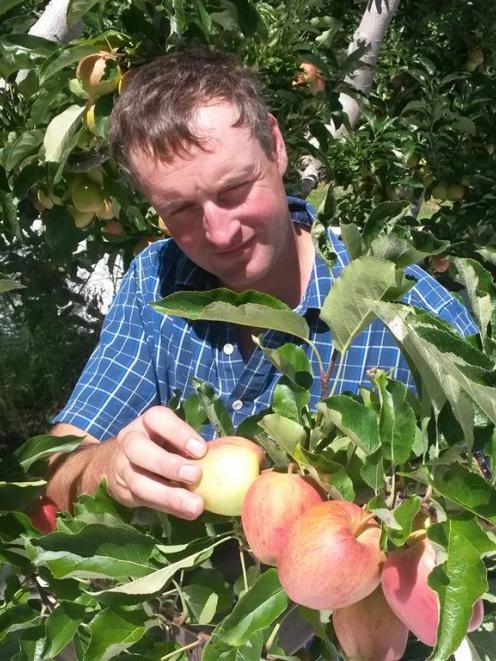 New Pipfruit New Zealand estimates for the 2016 season predict $26.6 million in apple exports from Central Otago, up from the $25.6 million sent away in 2015 and double its 2012 haul of $13 million.
New Zealand is expected to ship 19.5 million export cartons, up 5.5% on last year, totalling $700 million.
Cromwell orchardist Simon Webb said he expected a record year if the good weather persisted.
"Because of the new production methods being used, people can get better quality fruit.
"For example, more of them are using these sheets which reflect light to the fruit on the bottom of the tree, which gives them a higher grade of colour. More colour means more money.''
Every year, more orchards were replanting with Jazz, Envy and Pacific Queen apple varieties which yielded more fruit per hectare than the traditional Braeburn and Royal Gala fruit.
The expansion into Asian markets meant there was high demand for the fruit.
"The Asian market is picky, which is good. They'll pay more for quality fruit.
"If you have more fruit but no demand then the price will go down, but the overseas market is very buoyant.''
His orchard had plenty of workers for the season, he said.
The region's apple industry bounced back in recent years after a slump in the mid-2000s due to poor export returns from Europe.
Ettrick orchardist and former Pipfruit New Zealand director Stephen Darling said he expected a "significant increase'' on previous years' hauls.
"The crop is looking very good this year. We've had a great season.
"But, as orchardists, we never know what it will be like until we pick them.''
Apple growers in the region were planting more, meaning production would keep expanding, Mr Darling said.
"The trees which we have recently planted will continue to produce more over the next two or three years.''
The district's weather gave apples a deep red colour and a sweet taste, he said.
"Central Otago is the ideal apple-growing climate. We have hot, dry summers and cool autumns.''
Pipfruit New Zealand chief executive Alan Pollard said New Zealand's apple industry was in an "extremely exciting time''.
"The significant growth in new plantings has young trees now coming into production, which has broken the off-season cycle that was expected for the coming season.''
Record years were also predicted in the country's main apple-growing districts, with $458 million of exports forecast for Hawkes Bay and an expected $185 million forecast for Nelson.