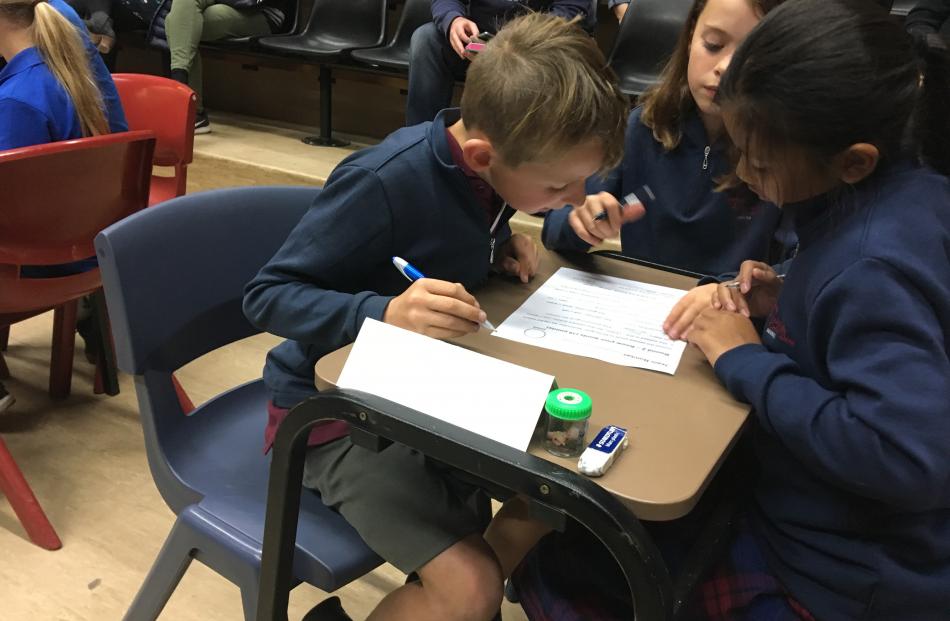 A tight and competitive meeting marked last night's dual school events in Cromwell.
Central Otago pupils were put to the test at the Otago Daily Times Central Otago quiz.
It was a clean sweep for Arrowtown School in the year 5 and 6 event.
It was followed by Wanaka's Holy Family Catholic School exhibiting some spelling mastery in the year 7 and 8 showdown.
Three teams from Arrowtown School took out the top three spots in the year 5-6 contest, none better than the 91-point haul from pupils Madi Chambers, Sabine Edmonds and Isabelle Mahoney. Second and third-placed Arrowtown teams finished on 89 and 87 points respectively.
The turning point was reportedly the eighth round of ''mystery definitions'' where several teams struggled, allowing Arrowtown to coast ahead.
Twenty-eight teams from 11 schools competed in the year 5 and 6 event.
Later, it was the turn of the year 7 and 8 pupils, where Alexandra's Terrace School were hoping to retain their title.
After round eight, the points table was hotly contested.
Holy Family Catholic School Wanaka pupils scored 75 points, but had only a one-point lead over Queenstown Primary School.
Another team from the Wanaka school was the next best, four points back from their classmates.
The Holy Family Catholic School Wanaka trio of Jack Sandford, Isabel Sheehan and Annie Wells held on for a dramatic one-point win.
The Wanaka 12-year-olds eventually finished on 90 points.
Queenstown Primary School's Lovenne Allemand, Valentina Balzarini and Abby Fookes were on 89.
Another team from Holy Family Catholic School, of Holly Ingham, Sophia Lyon and James Watson, were third on 86.
For the winning Wanaka trio, it was all a ''surprise'' considering they had two practices.
Team member Jack Sandford credited their art teacher for helping with their preparation.
Year 9 and 10 pupils will compete at Cromwell College this afternoon.