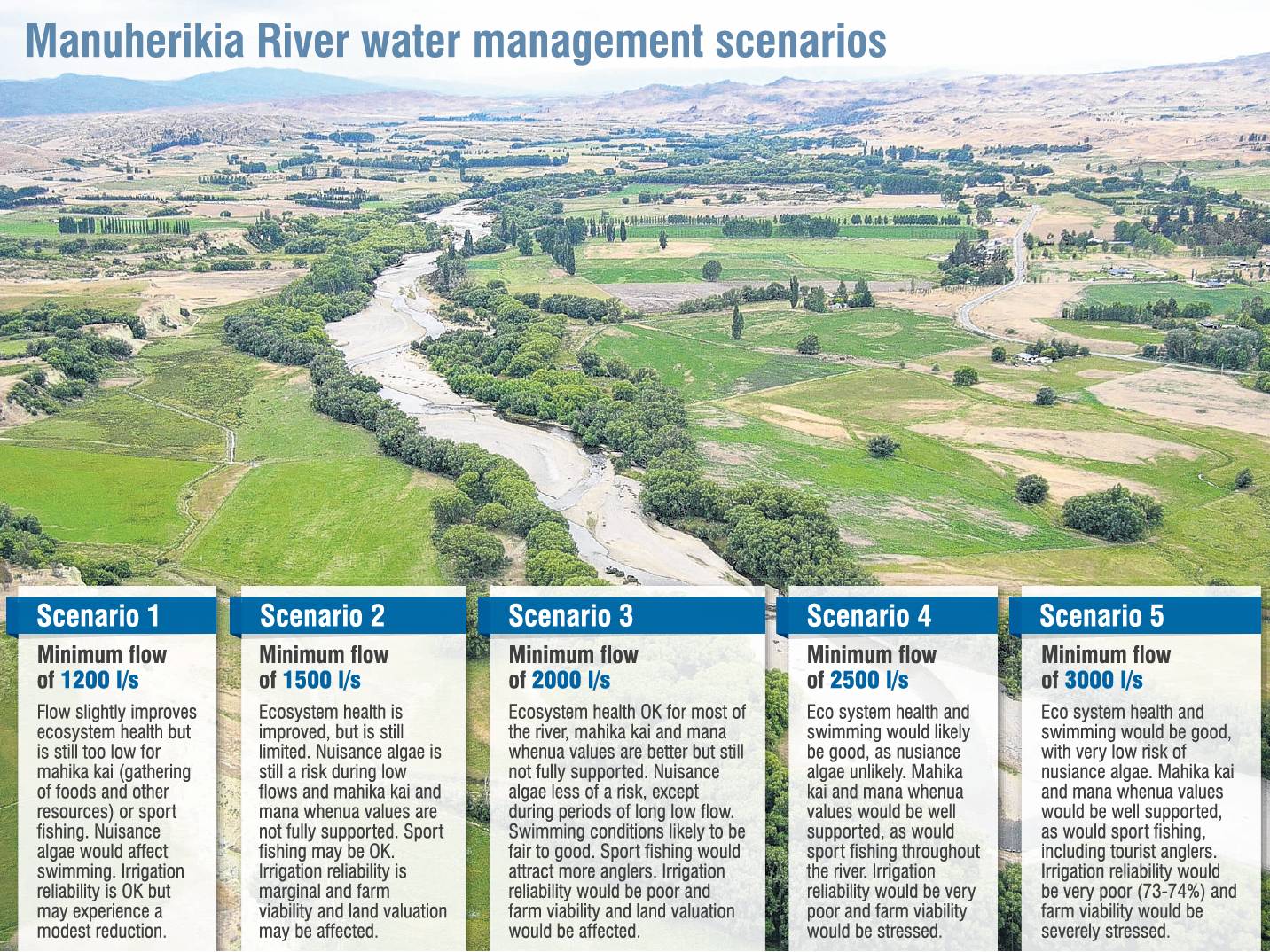 More than 26,500 staff hours and $4.4 million in spending has not been enough for Otago regional councillors to feel confident in noting proposed minimum flows for the Manuherikia River.
Council staff tabled a report during a full-council meeting on Zoom yesterday with their preferred flows for the main stem of 1200 litres/sec by 2023, 1500 litres/ sec by 2030 and 2000 litres/sec by 2037.
Councillors were asked to note the figures to be included in the proposed land and water regional plan, which will be notified in 2023.
But what transpired was a four and a-half-hour long and at times very confused discussion.
Council staff said there was now ''a robust, fit for purpose and defendable rationale underpinning the proposed minimum flows for the Manuherikia rohe''.
They were confident they could support the recommendations in a hearing of the Environment Court, but the majority of councillors were not convinced.
They felt there were still gaps in the science, notably with hydrology and habitat modelling.
Instead, they voted to approve a new motion put by chairman Andrew Noone, which did not include noting any minimum flow levels.
His motion was to request that a technical advisory group - set up in 2019 to deliver information on hydrology, ecology, water quality, farm systems, climate change and future land use in the Manuherikia - provided regular reports to strategy and planning committee on finalising required science for the catchment.
''All we are asking for is finalising the work streams that have been started that are critical to setting minimum flows. Nothing more, nothing less,'' Cr Noone said.
It was a conclusion that angered five councillors, who were out-voted.
Cr Bryan Scott said he and three other councillors wrote to the Minister for Environment about the modified motion, concerned it was seeking to delay setting a new minimum flow.
He was concerned about the integrity of other councillors and, because of that, decided to withdraw from the discussion.
Cr Marian Hobbs said Cr Noone's motion was ''evasive''.
''I think it is being done for political reasons.''
Her comment was met with objections around the table.
Cr Gretchen Robertson said she was one of the councillors who wrote to the minister.
Science was supposed to inform decision-making, not be the decision-maker, she said.
''I feel there has been a huge amount of lack of transparency and integrity in this process.''
Cr Alexa Forbes said the council was not focusing on its responsibility to the environment, Ngai Tahu and future generations.
''I can only assume this delay is to find something that might support continued economic exploitation of the river.''
Cr Michael Deaker said the council was, at best, looking like ''indecisive lightweights'' and, at worst, ''as though we are being obstructive to legitimate council progresses''.
But Cr Michael Laws said it was a basic responsibility to test the advice put before them.
''In this case, we have found it wanting in a couple of areas . . . let's just make sure our hydrology will stand up in the future because we have had it peer-reviewed.''
Four people gave impassioned speeches during a public forum at the start of the meeting.
The decision went against the requests of three speakers, representing Generation Zero, the Central Otago Environmental Society and Forest & Bird.
Central Otago Mayor Tim Cadogan, however, warned councillors not enough information was known to make a safe decision around minimum flows.
Councillors ran out of time for the other items on the agenda and the meeting was adjourned to 9am today.