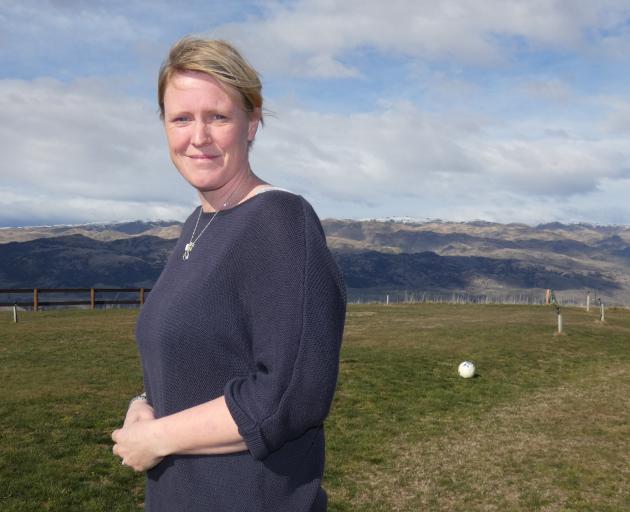 Being bold about asking questions and taking charge of your own health is key for a Cromwell local.
Katherine Andrew was told one day after her 35th birthday that she had incurable cancer, but four and a-half years later she has been in remission for just over a year and is celebrating being able to enjoy time with her husband and three young children.
Looking back on it, there were symptoms for about a year and a-half before she was diagnosed with bowel cancer, Mrs Andrew said.
A change of bowel habits and iron deficiency were some of the signs, along with some bleeding.
A challenge, however, was these symptoms came about after the birth of her second child and during the pregnancy of her third.
This had the effect of possibly disguising the symptoms when speaking to doctors, she said.
"So when I would go to the doctor and say `this doesn't feel quite right' or `I haven't been to the bathroom for four days' - it was seen as 'oh, it's just the pregnancy'.''
The situation worsened about four weeks after giving birth to her third child when she developed a pain in her stomach.
Initially, she was prescribed indigestion tablets, but after a few days it had not improved and finally she was referred to a specialist to have an upper endoscopy in several weeks' time, but before that occurred she was admitted to A&E with severe stomach pain - "I had a mass protruding out the side of my stomach''.
"They ran some tests and did a CT scan and told me there was a massive tumour in my bowel and it looked like cancer.''
Surgery and a series of chemotherapy treatments followed, with a second operation to remove another tumour in her small bowel.
Mrs Andrew has been clear for about a year now, with her last scan two weeks ago also showing all was still clear.
The last few years have been a huge challenge for her - "I just feel lucky that I am still here.''
Her advice to others is to pay attention to their own body and to be willing to get a second opinion.
"As a patient, you have that right to be able to ask other doctors and ask other specialists for their opinion.''
Nobody was too young to have cancer, and it was important to be "an advocate for your own health''.
"When you have a pain you can't explain - it is not right.''
The Cancer Society and Bowel Cancer New Zealand were a helpful source of information and advice, Mrs Andrew said.
Bowel Cancer New Zealand communications manager Mary Bradley said bowel cancer was New Zealand's second-biggest cancer killer.
A diagnosis affected whole families, and with an increasing incidence of bowel cancer in young adults, it was important that a person was willing to have open conversations with family and medical professionals if they felt something was not right in their body.
People who had further questions could visit bowelcancernz.org.nz or phone 0800 924-432.
SIMON.HENDERSON @thenews.co.nz