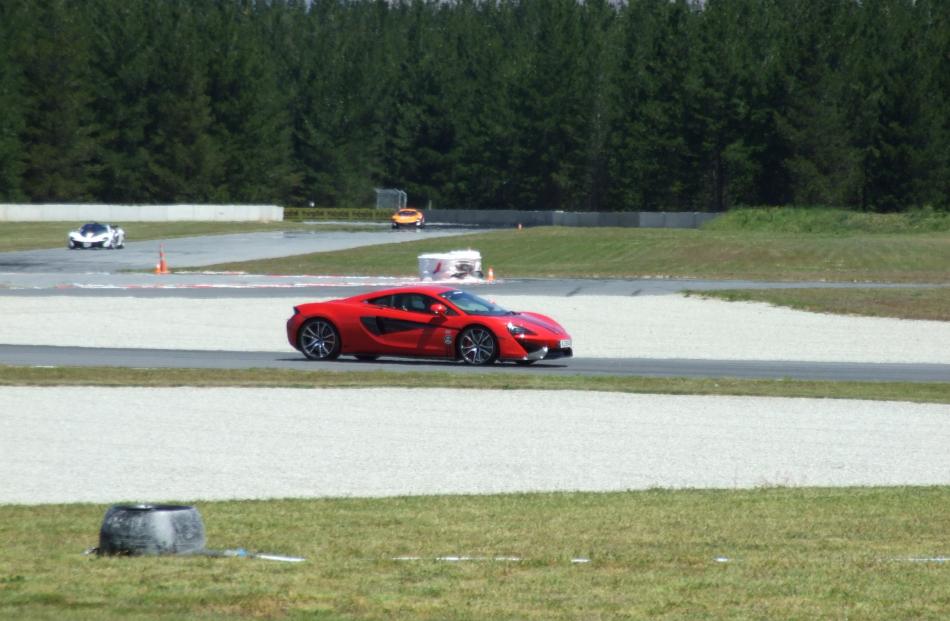 After a week of sticking to the speed limit, the owners of about $45 million worth of high-performance cars  cut loose on a racetrack yesterday.
The inaugural Epic Drive, featuring a convoy of 31 McLaren cars from all around the world, arrived at Highlands Motorsport Park at Cromwell.
The car owners tested  their McLarens on the racing track and reached speeds of about 270kmh, "although of course the cars can go faster than that", McLaren Automotive Asia Pacific marketing manager Geoff Tink said.
They enjoyed visiting the home country of legendary New Zealand racing car driver and designer Bruce McLaren, who died in 1970, he said.
"First and foremost, they're car fans and what better place to drive than around New Zealand?
"They've loved the crowds that have turned out to see the vehicles, the waves from schoolchildren."
One of the vehicles was  worth about $20 million. 
The most "affordable" would cost about $350,000, Mr Tink said.
"The owners are just regular, everyday people that have had the opportunity to buy a very high performance vehicle."
The tour began in Auckland eight days ago and finishes in Queenstown today.
Some of the group plan a visit to a vineyard today,  while others are driving to Glenorchy or flying to Milford Sound.