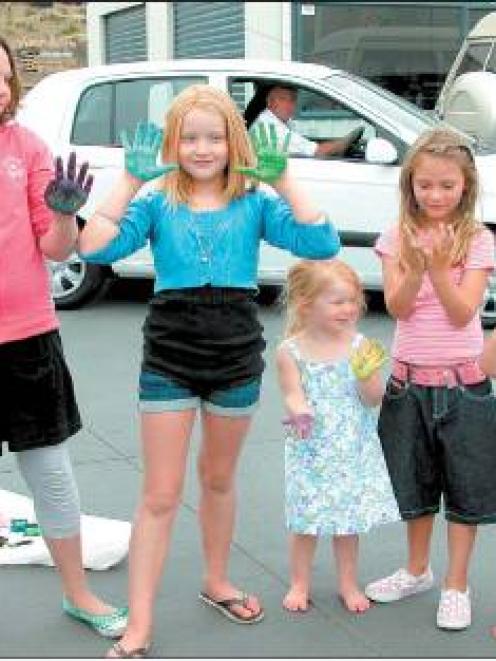 Children are the focus of a charity auction and gala day in Cromwell later this month.
A host of children's entertainment has been arranged for March 29 and proceeds from the day and auction will go towards the Child Cancer Foundation, remaining in the Central Otago area.
Cromwell businessman Dion Prentice is behind the venture and has donated a Hyundai Getz to the cause. Nationally, Hyundai Motors New Zealand supports the Child Cancer Foundation but Mr Prentice decided to take it one step further by donating the new car to be auctioned and also arranged the gala.
''We thought this was a good cause, to give something back, as we get good support locally,'' Mr Prentice said.
Three major sponsors are assisting with the day - Mainfreight Central Ltd, Ashmore Contracting Ltd, and Harcourts M C Realty Group Ltd - while many Central Otago businesses are donating goods for the auction, or food and entertainment for the day.
The day will feature all kinds of entertainment for children, ranging from face-painting, Thomas the Tank Engine rides, and a bungy trampoline through to a fun bike display.
It concludes with the auction.
''I'm overwhelmed at the support we've received so far and the whole event is going to be action-packed and enjoyable,'' Mr Prentice said.
All support and donations were welcome, along with queries and offers of help.
He said the car, which features painted handprints of some of the children in the Central Otago area supported by the Child Cancer Foundation, was being toured around schools to get the word out about the gala day and auction.
There was a donation box on board the car.
Mr Prentice has recently expanded his car yard and plans to hold the gala instead of a ''grand opening''.
''This way, I am giving everyone a day they can remember and helping children and families who need our help.''
Otago-Southland manager for the foundation, Christine Donovan, said it was an amazing contribution.
''The spirit of smaller communities like this is great and we find they really get in behind us and this kind of event,'' Ms Donovan said.
The foundation had an important role to play.
''Our purpose is to provide support to children and their families, whether it is a shoulder to cry on, financial support or flying extended family members to visit when treatment is based away from the home.''