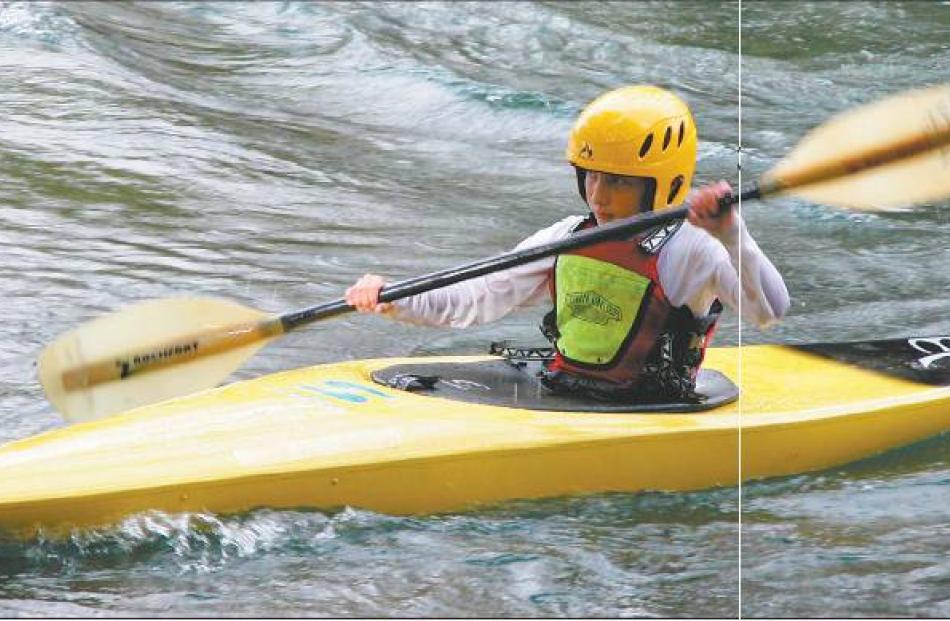 A group of 16 Alexandra kayakers will take part in the national secondary schools kayaking championships, on the Tarawera River, starting on March 17.

Manager Mark Johnson said the squad was made up of 13 Dunstan High School pupils and three from Alexandra Primary School.
Much of the team had been training throughout the year.
The kayakers will be competing in K1, C1, C2 and team events, with some entering a down river event.
''This squad is probably one of the strongest contingents of paddlers in the South Island,'' Mr Johnson said.
''We've got a good core group of kayakers and we're getting a few from the primary schools as well.
''By the time they compete at secondary school levels they will be competent and competitive.''
The squad paddles under the auspices of Central Otago Whitewater, which hosted the national secondary schools and national slalom championships last year.
Some of the proceeds from that event will go towards assisting the school team to compete this year.
The squad had to raise nearly $14,000 for the trip.
Three of the members, Lewis Williamson, Jimmy Jarvie and Donald Hillis represented New Zealand in the Australian secondary school slalom championships in January, followed by the Australian nationals.
Nearly all of the team will also compete at the national open championships at Easter, Mr Johnson said.
''It's held on a different site and is slightly more challenging.''
The high school performed well at the national level in recent years and the efforts of past pupils inspired a new generation of young people to get involved, he said.
Coach Gordon Rayner also played a major role.
''Without him, this group wouldn't exist,'' Mr Johnson said.