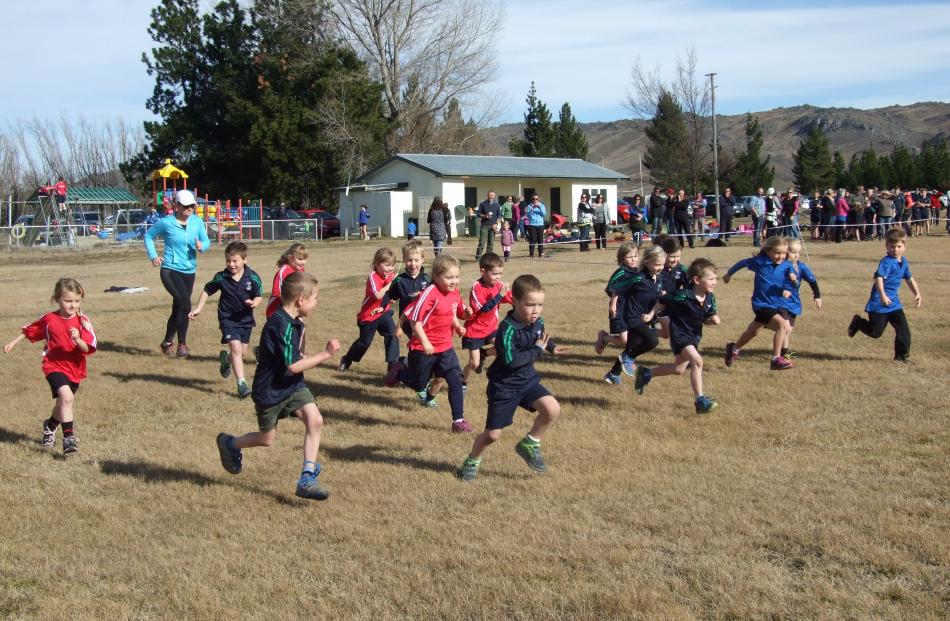 More than 120 pupils from three primary schools, along with their younger brothers and sisters, tackled a cross-country course around Poolburn farmland yesterday.
The occasion was the annual Small Schools Cross-Country which involved pupils from Poolburn, Omakau and Millers Flat Schools.
Cows in a nearby paddock looked on as the children crossed a small creek and zig-zagged their way across paddocks before heading to the finish line, with the course length varying depending on the age of the athletes.
The top runners from the day will compete in the Central Otago Cross-Country at Arrowtown later this month.
Preschoolers also enjoyed a quick jog around a shortened course, before getting back to the serious business of eating their lunch and cheering on their older brothers and sisters.