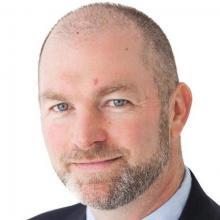 Alexandra's  Centre for Space, Science and Technology has partnered with a San Francisco firm which operates the world's largest fleet of Earth-imaging satellites, in the hope of enhancing New Zealand's use of Earth-observation imagery.
Yesterday, CSST announced a deal with Planet, in which CSST would be its distribution hub in New Zealand.
CSST chief executive Steve Cotter said Earth-observation data was becoming important in New Zealand and Planet could help address the country's challenges, in particular with disaster management.
"For example, Planet imagery revealed close to 80,000 landslides in the wake of the 2016 Kaikoura earthquake.''
Mr Cotter hoped the partnership with Planet would create opportunities for businesses everywhere in New Zealand.
"Planet's constellation of satellites pass over New Zealand and Otago several times per day, which allows our team at CSST to build detection and prediction tools for a range of industries, including agriculture, viticulture, energy generation, water management, forestry, disaster management and more.''
Mr Cotter said this was the second partnership with an overseas business.
The first was with Spire Global, which provided automatic vessel identification using small satellites that could improve the efficiency of ports and fishing.
The partnership with Planet would be inaugurated in Wellington next Monday.