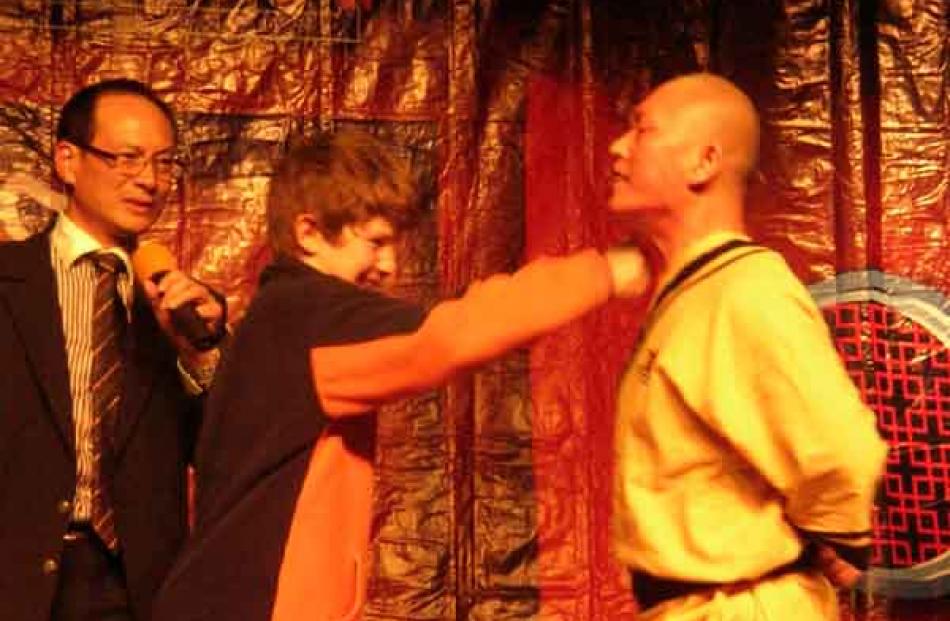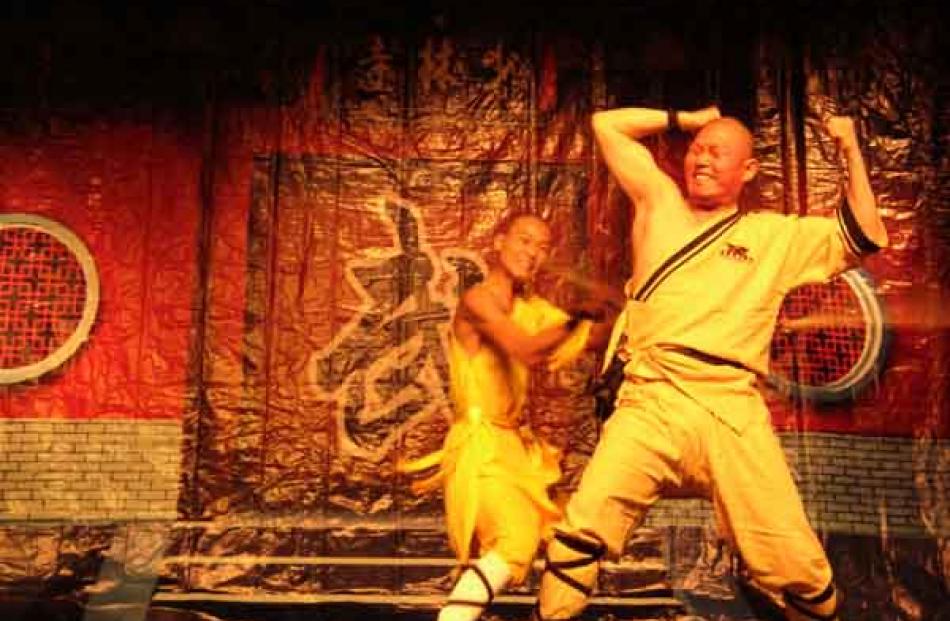 Forget pulling a rabbit from a hat - Alexandra audience members were invited to punch one of the world's top Shaolin kung fu masters in the throat, as part of the Shaolin Spectacular show performed in the town this week.
More than 100 performers and officials from China's Henan province travelled to New Zealand to perform three shows at Wellington, Alexandra, and Christchurch.
Hosting the internationally acclaimed troupe was a coup for Central Otago, and it was made possible partly because of the district's sister-city link with the Henan province.
Central Otago's gold-mining heritage also played a part, because many Chinese people settled in the district to search for the precious metal.
A relationship is also being forged between the Otago Polytechnic's culinary campus at Cromwell and a major cookery school in Henan.
The sold-out Alexandra show comprised group performances as well as individual displays of kung fu.
A top Shaolin kung fu master featured in the show, and audience members were invited on stage to punch him as hard as they could so he could prove his strength.
Fellow performers also broke long wooden staffs on parts of his body, including the front of his neck.
The show's youngest performer, Wang Zhuangzhuang (10), displayed his strength by using his stomach muscles to grasp a metal bowl attached to a rope, from which he was suspended.
Shaolin kung fu is China's most well-known and widely practised martial art, and has influenced many other forms of the sport.
It was developed about 1500 years ago in the Shaolin Buddhist Monastery in Henan, and part of the show paid homage to the tranquil monastery environment.
Photos by Rosie manins; prints available from otagoimages.co.nz.