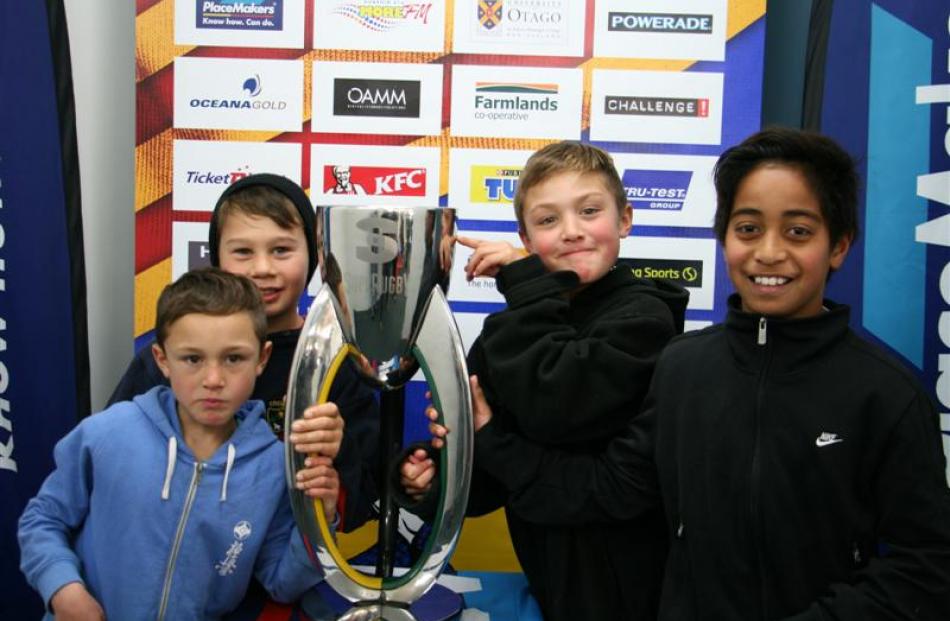 Getting into the rugby spirit are (from left) Martijn Gerritsen (8), Matthew Paranihi (9), Julian Gerritsen (9) and Rota Lafita (9), all of Cromwell, at Placemakers in Cromwell yesterday.
Security officer Alley Kapo, who is travelling around the region with the Super rugby trophy, won by the Highlanders this month, said there had been a rush in the morning, when 150 people turned up to see the trophy.
Everyone had been enthusiastic about the trophy tour and supporting it, and they all wanted his job, he said.
The trophy is on display at Placemakers in Alexandra today between 10am and 2pm.