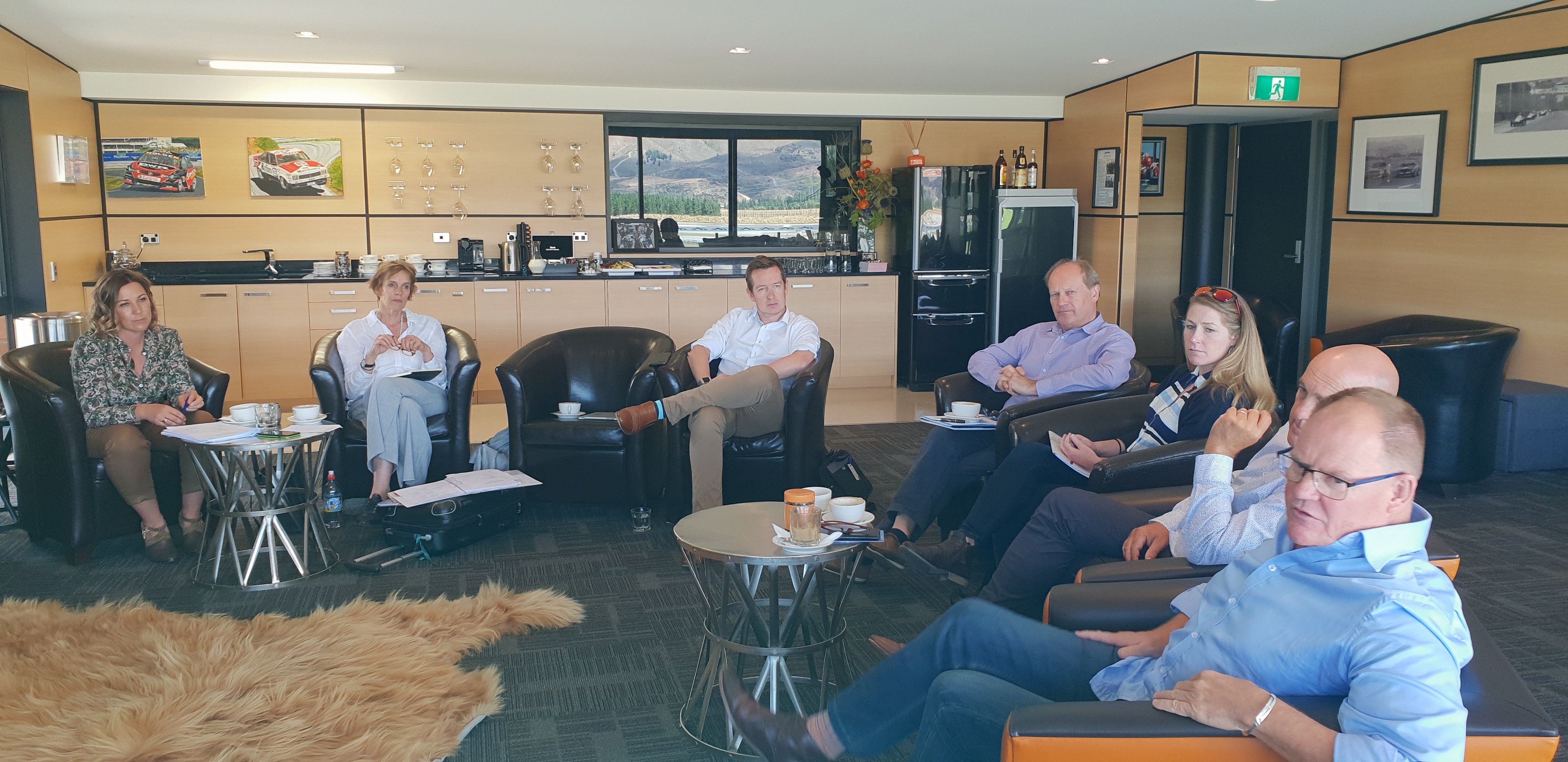 The game plan for tourism in Central Otago is being set in motion.
The Tourism Advisory Board had its inaugural meeting at Cromwell's Highlands Park last week where it "hit the ground running".
The board was set up in December by Tourism Central Otago and prioritised a meeting early this year.
Central Otago District Council chief executive Sanchia Jacobs briefed the board on the council's present tourism activity and areas of improvement. She was particularly keen to work with the board on finding those "quick wins" that delivered immediate benefit to Central Otago while working on "slower burn strategic initiatives" that would have the most effect.
"I am impressed with the calibre of members of the board and have complete confidence in their ability to help us take tourism in Central Otago to a new level."
Board chairwoman Sue Sullivan said great work had been done pulling together a tourism strategy supported by visitor number research.
"It's given the board a perfect launch pad to take tourism forward with the support of the wider community and council."
The Ministry of Business, Innovation and Employment estimated that to the year ending October 2018, domestic and international visitor spend in Central Otago was $208million.
A council spokeswoman said about 14,500 people cycled the full Otago Central Rail Trail in 2017-18 and an estimated 80,000 additional users used it for short rides.
Ms Sullivan said one of the first priorities for the board in the coming weeks was understanding the "unique selling points" of the region.
"Understanding what differentiates Central Otago against Queenstown, Wanaka, Dunedin or Christchurch for example.
"Internationally, the region wants those high value people who are going to pay for an experience that they would struggle to find in other parts of the world. The Otago Rail Trail springs to mind."
Collaboration with neighbouring regions through possible "joint activities" was another point made at last week's meeting, she said.
Four more board meetings are scheduled, from April.