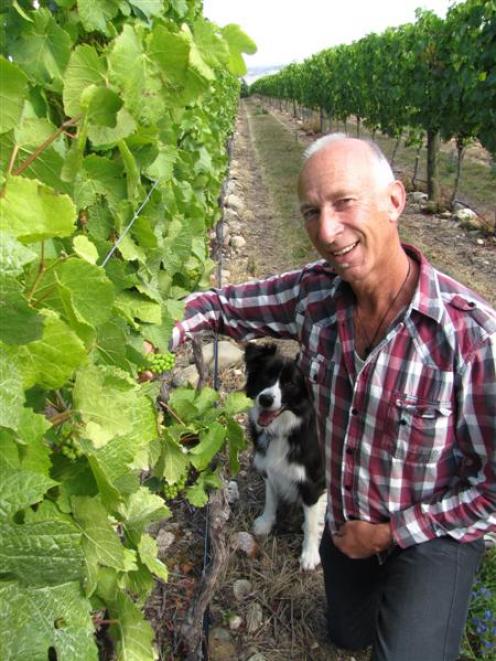 Rain, strong winds and a frost are not exactly a picture of summer in Central Otago but those whose livelihoods are at the mercy of the weather remain upbeat.
Summerfruit New Zealand chairman and Roxburgh orchardist Gary Bennetts said it had ''certainly been a cold, changeable season - probably the most changeable I can remember''.
High winds had knocked fruit around throughout Central Otago, mainly affecting the cosmetic value.
Rain, too, had affected fruit, splitting cherries.
Cromwell orchardist Mark Jackson said lapins cherries were particularly affected, but harvesting of that variety had now finished and later varieties were looking good.
Mr Bennetts said while rain had affected the fruit, he had never seen the trees looking so healthy, which could mean good fruiting next year.
''Being an eternal optimist I have to say [it].''
Central Otago Winegrowers Association president James Dicey said there had been more than three times as much summer rain as usual but grapes were ''fairly robust'' at the moment.
Quartz Reef winemaker Rudi Bauer said that meant all winegrowers were keeping alert for signs of disease such as powdery mildew, but ''at the moment we are only dealing with healthy fruit''.
Some Alexandra basin winegrowers were frost-fighting on Saturday morning as temperatures fell towards zero. Eight Ranges Wines co-owner Trevor Deaker said the temperature at his vineyard got down to 0.5degC at the fruiting wire and there might have been a ground frost but it was not enough to seriously worry his grapes.
''We covered the pumpkins but didn't worry about the grapes.''
Flowering had been about two weeks earlier than usual due to a hot spring, and cooler weather now was slowing down ripening, ''which is nice in some ways because otherwise we would have been harvesting in late March''.
In Cromwell, Mr Dicey had found signs of veraison, or colour change, which was about two weeks early.
A long, slow ripening was what created an intense flavour in the grape skins and the fruit could handle temperatures down to -1.5degC at this point in the season, he said.
On the other side of the Clutha River, Como Villa owner Johnny Chapman said some of his grapes had sun damage, ''probably because of the one hot day we've had''.
Mr Dicey said his frost alarms had sounded too, as temperatures in the Cromwell basin got down to 1degC, and although he has been making wine for about 10 years, the earliest he had experienced such temperatures was mid-February.
The extra rain had made the grapes swell, meaning there was a larger crop of grapes but that would not necessarily translate into more wine as vines would be thinned.
Thinning the vines to the right level would be the biggest challenge facing growers as pinot grapes especially were very sensitive to yield.
''It will sort out the better growers from the rest.''